Cal U gets surreal with magician trio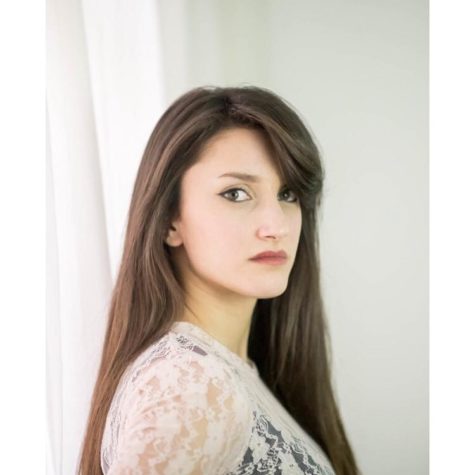 More stories from Nikki Brognano
One of the most popular groups in magic enlightened the whole campus on Nov. 1. The Surrealists were ecstatic to visit Cal U for part of their tour, and brought many new acts and magic tricks along with them.
      Joel Meyers, a former visitor here at California University of Pennsylvania, teamed up with two other energetic entertainers since he visited campus last year: Bedros Akkelian, stage name "Spidey", and Joseph Reohm. The Surrealists have been extremely successful over the past year, starring on Tru TV and the popular show FAKEOFF, which is known for having some of the most popular magicians around today.
     When asked how the three of them gathered together as a group, Joel first mentioned partnering up with Spidey.
      "We have actually been close for many years," Joel said. "Spidey is one of my best friends, my other half." Meyers explained how the two of them were casted by a production company for the popular show Fakeoff. They were asked to put a group together. For a while they had some difficulty with finding a third group member that suited what they were searching for. Soon enough, they came across Joseph, who won the finale of Wizard Wars on SciFi. They were highly impressed with his acts and wanted him right away.
     "We didn't find anybody good enough until we saw what Joseph could do," Spidey said. "We were highly impressed by his illusion and visually based acts."
   After Joseph cleared up his schedule for this opportunity, he was on board to be latest and last edition to the Surrealists. "The dynamic between the three of us was more than we could have expected, turning pretty much into brothers," Joel said.
"
Magic has that effect where if the show is done right it teleports them into a different world. We hope to get the audience out of their everyday lives, and experience our life.""
— Spidey
Each member of the group had their own story to tell, also having very unique parts of the show. It is very common for a magic show to comprise of different entertaining specialties.
      Meyers is known for his comical acts and magic tricks who is always the most engaged with the audience, Spidey is the mentalist who shocks the crowd with unfamiliar events, and Joseph is the illusionist with exciting stage props who impresses the audience with the unexpected. When they were each asked about their background in magic, they all explained how much time and effort they have invested into magic. Joseph stated that he has been involved in magic since he was five years old, and been involved with magic professionally for over 18 years. Spidey mentioned that he has been in magic professionally for twelve years, but has always done it as a hobby.
    As the Surrealists, they generate such exciting energy that has the ability to invite the audience into their world of fun. There are certain themes/emotions that can be noticed throughout the show such as comedy, scary moments, or stunts that are so odd it grosses out everyone in the crowd. However, there are also certain goals they hope to meet throughout every one of their shows.
       "No matter what's going on in the world of each individual that is within our audience… maybe they're having issues with academics, or financial issues, or relationship issues, when they're at the show watching the Surrealists, they are not going to have they're attention on those issues and those problems," Joseph said. "So as a group we provide an escape and bring them into our world."
"Magic has that effect where if the show is done right it teleports them into a different world," Spidey said. "We hope to get the audience out of their everyday lives, and experience our life."
         Since every entertainer has a drive for what they do, the Surrealists also got to explain what it is they love most about magic and being in the group.
"I love being on stage and in front of a live audience. It's what I live for," Meyers explained. "For me it's not solely about the magic. It's about me connecting with the audience."
       Joseph also mentioned how his favorite aspect of the show is creating an effect on the audience. Spidey also continued to explain how the audience gives back to the show by their support and appreciation, which is his favorite part about magic.
         "This allows us to just travel and share our passion with people," Spidey said. "I'll just take a second to look into the crowd and think that somebody out there thinks that my talent is worth it. They confirm that all of our hard work is worth this and that people see value in what we do. That is what makes all the sleepless nights, delayed flights, and every chance I don't get to see my family worth it," he said.
     The Surrealists were even open about their dreams and shared some advice to Cal U students who are out there chasing after their dreams.
         "Don't quit. The difference between a successful person and someone who isn't is because they quit," Meyers said. "If we would have quit we wouldn't have been successful. Just keep doing it. Do not quit doing whatever you want to do."
       Keep looking out for the Surrealists on TV and stay up to date with them at:
TheSurrealists.tv
Twitter: @SurrealistsTV
Instagram: Surrealists Officialist
FB: The Surrealists
Leave a Comment
About the Contributor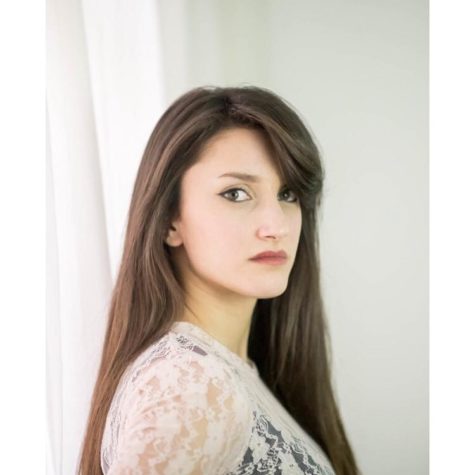 Nikki Brognano, Website Coordinator
Nikki Brognano was a writer, contributing editor, and a website coordinator for the Cal Times newspaper before her graduation in the Fall of 2015.