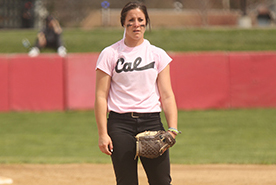 Jose Negron, Sports Writer

April 17, 2015
    It's not much of a surprise to anyone that the California University of Pennsylvania softball team is once again having a successful season. Despite the weather having an influence on how many games they've played and some struggles against one particular opponent, the ladies might be staring fac...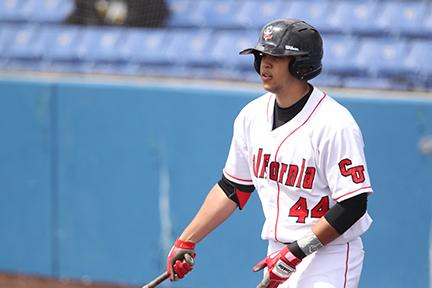 MATT HAGY, STAFF WRITER

April 17, 2015
    There is an old saying in baseball that when the weather heats up, it becomes "hitting season." The Cal U Baseball team in recent weeks has experienced their own "hitting season" as they have gone through a renaissance of offense to be able to stay in the PSAC playoff hunt and rebound ...
Get the Cal Times delivered to your Inbox!
Loading ...
Wednesday, April 5

Softball

My School 0 - Slippery Rock (DH) 7

Wednesday, April 5

Softball

My School 0 - Slippery Rock (DH) 4

Tuesday, April 4

Baseball

My School 11 - Salem International (DH) 1

Tuesday, April 4

Baseball

My School 12 - Salem International (DH) 2

Tuesday, April 4

Men's Golf

My School 18th-891

Tuesday, March 28

Men's Golf

My School 1st- 189

Tuesday, March 28

Tennis

My School 3 - Edinboro 6

Saturday, March 25

Women's Golf

My School 10th- 976

Saturday, March 25

Softball

My School 2 - Bowie State (DH) 0

Saturday, March 25

Baseball

My School 3 - Pitt-Johnstown (DH) 2

Sunday, March 5

Baseball

My School 4 - Davis & Elkins (DH) 1

Saturday, March 4

Women's Basketball

My School 71 - East Stroudsburg 69