An in-depth look at the U.S. Soccer election
Hang on for a minute...we're trying to find some more stories you might like.
In three weeks the U.S. Soccer Federation will have a new president at the helm.
Sunil Gulati's time in charge is done. There were plenty of positives in Gulati's term three years of presidency, which began back in 2006.
However, the end of Gulati's reign at U.S. Soccer was plagued by one giant failure: the United States Men's National Team's failure to qualify for the 2018 FIFA World Cup in Russia.
Now, there are eight candidates running for Gulati's seat. There is a ton of uncertainty surrounding U.S. Soccer right now. Inconsistency with the U.S. Women's National Team in tournaments, a search for a men's national team head coach and the upcoming qualifying for the 2019 FIFA Women's World Cup in France.
There are two female candidates and six male candidates.
The two female candidates are Kathy Carter, Soccer United Marketing president, and Hope Solo, a former goalkeeper who amassed 200 appearances and 100 shutouts for the U.S. Women's National Team.
Carter is backed by Gulati and Major League Soccer commissioner Don Garber. However, there are reports surrounding Carter's nomination and backing by Gulati and Garber, calling the moves a "conflict of interest."
The article was released through Sports Illustrated and written by Grant Wahl.
"Let's put two and two together," Sal Rapaglia, an association president, said to Wahl. "So they support her, naturally, which is good. She's got a big help. If she's in trouble, Sunil could help her, you know.…[Gulati and Garber] help her, and we've got everything going. We [the state associations] just vote."
Meanwhile, Solo has a reputation as well. She was dismissed by suspension from the USWNT after the 2016 Rio Olympics after calling the Sweden National Team "cowards."
Ever since Solo has not appeared for the national team. In the team's recent match against Denmark, U.S. Soccer honored Solo for amassing 200 appearances. She has been deemed as a pariah in U.S. Soccer.
In her announcement to run for USSF president, Solo stated that she knows "exactly what U.S. Soccer needs to do, I know exactly how to do it, and I possess the fortitude to get it done."
The male candidates include former USMNT player Paul Caligiuri, USSF vice president Carlos Cordeiro, attorney Steve Gans, UPSL regional director Paul Lapointe, former MLS player and TV analyst Kyle Martino, lawyer Michael Winograd and TV analyst Eric Wynalda.
Martino and Wynalda seem to be early favorites.
Wynalda supports promotion and relegation, a policy that the English Premier League, German Bundesliga and other leagues use.
"I'm a firm believer in promotion/relegation," Wynalda said. "Does it fit within our structure right now? No. These are conversations that need to be had."
Wynalda also wants to change the landscape — and calendar — of U.S. Soccer. In virtually every other league outside of the MLS, leagues use the FIFA calendar, which calls for league play between August through the middle of December, a break for Christmas and other holidays and the resuming of play from January through the middle of May.
"If we're going to create a signature final for example, we cannot have an MLS Cup in December up against the start of basketball, college football and the NFL," Wynalda said. "We've got to figure where that little window is to maybe get people to pay attention."
Wynalda's ideas are the more radical for U.S. Soccer fans — it's something that fans that only pay attention to American soccer aren't used to.
In one of his first interviews, with SI's Wahl, Martino said that U.S. Soccer needs a president with "soccer vision."
"I'm the soccer answer," Martino said. "And U.S. Soccer is a business. Absolutely. I'm going to have to spend this entire campaign helping people see why I'm a good business answer, and why I can help solve those problems."
Martino also mentioned that a focus needs to be on the youth programs in U.S. Soccer.
"We have a youth soccer problem," Martino said. "We have a growing-the-game problem. And to solve those, you're naive to think it's going to be one person. This is not a person-for-a-person solution. There is no one person in this country, by the way, who can come in and stand in that role and single-handedly solve what's going on."
The election will be held on Feb. 10, in Orlando, at the National Council Meeting.

About the Writer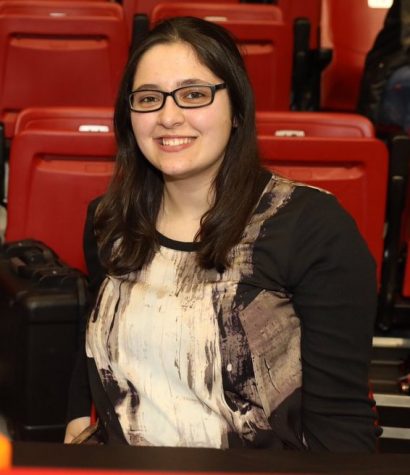 Rachael McKriger, Editor In Chief
In her senior year of college, Rachael McKriger is serving her second consecutive term as Editor-In-Chief of the California Times in the 2017-18 school...