New teammates, new jerseys and a new season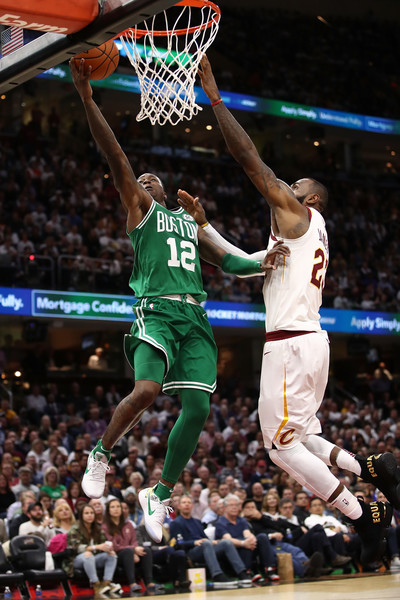 Hang on for a minute...we're trying to find some more stories you might like.
Tuesday marked the start of the 2017-18 NBA season.
With the wild free agency and off season, many would say predictions are up in the air. Some notable moves include; Kyrie Irving being traded to the Boston Celtics, Isaiah Thomas being sent to the Cleveland Cavaliers, Paul George to the Houston Rockets and Carmelo Anthony to the Oklahoma City Thunder. NBA experts are picking the Golden State Warriors to be the league champions while Lebron James and Kevin Durant are leading early talks for the MVP award.
Another aspect worth noting is the switch from the Adidas jerseys to Nike. These jerseys were unveiled last month at an exclusive event, and teams also now have the option to add a sponsor with their logo on the jersey. Sponsoring a team however doesn't come cheap. The Golden State Warriors sponsor, Rakuten, a Japan based company, signed a deal with the team worth $20 million a year. Only 14 of the 30 teams in the league have a sponsorship. 
For this upcoming season, there are a few teams to keep an eye on, some more obvious than others. In the Eastern Conference, Cleveland and Boston will most likely be battling for the conference championship come playoffs. Along with those teams, the Washington Wizards and the Toronto Raptors are always competitive in the regular and post season. The Philadelphia 76ers could be potential playoff candidates as well. If the team can stay healthy, their young squad of Joel Embiid, Ben Simmons and Markelle Fultz, along with the newly added veteran, JJ Redick, could make their case for a playoff run.
In the Western Conference, the Golden State Warriors are one of the more obvious teams to win the conference. Russell Westbrook and the Oklahoma City Thunder could give them a run for their money though, with the recent additions of Carmelo Anthony and Paul George. The San Antonio Spurs, who are arguably one of the best coached teams in the league, always compete well. One team that might struggle is the Los Angeles Clippers due to the loss of Chris Paul and previously mentioned, JJ Redick.
The team to watch in the conference will be the Timberwolves due to their addition of highly coveted Jimmy Butler. Butler joins Karl Anthony Towns and Andrew Wiggins in what might become a very talented team.
Since the NBA is a long season, you never know what could happen as one injury or trade could make or break a team's entire season. It'll be interesting to see what the new moves bring this season and how the players adjust to their new teams.
Happy NBA season!