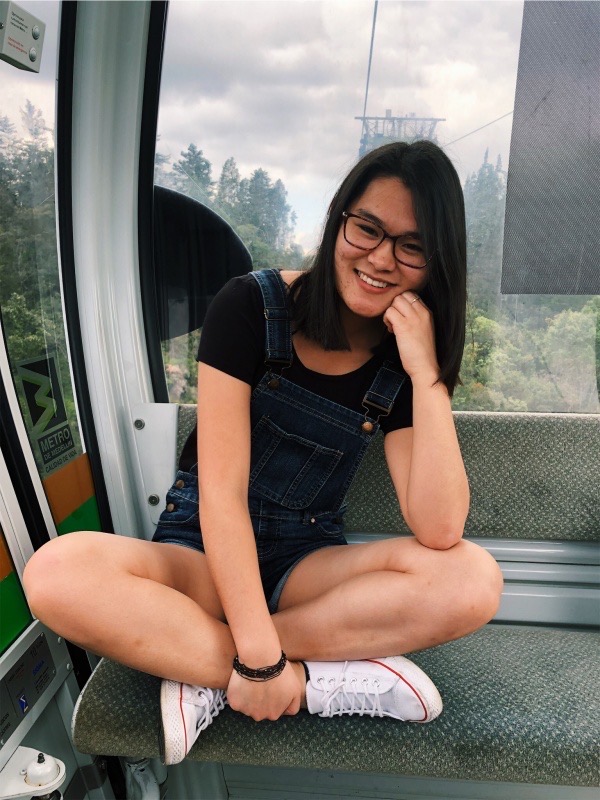 Hannah Wyman is a junior at California University of Pennsylvania majoring in English with a concentration in Journalism and minors in Women's Studies and History.
Hannah also acts as the historian for the Student Honors Advisory Board of the Honors Program, a junior advisor for Alpha Lambda Delta, the president for the Society of Professional Journalists, and the occasional member of the Student Activity Board.
She hopes to someday write for a major newspaper or magazine and be able to travel with her reporting. Ultimately, Hannah would like to give back to others through her work and provide a voice for marginalized groups of people.
Hannah Wyman, News Editor
Dec 10, 2020

President Jones says goodbye to Cal U after 46 years

(Story)

Oct 28, 2020

Gen Z looking for presidential election to be a "step in the right direction"

(Story)

Oct 14, 2020

85 faculty members face layoffs for unclear reasons: APSCUF

(Story/Media)

Oct 07, 2020

Chancellor's virtual visit ends with more questions than answers

(Story/Media)

Oct 01, 2020

How to choose the right college in a pandemic

(Story)

Sep 30, 2020

Student parents find relief with free childcare

(Story)

Sep 09, 2020

Plogging: the new eco-friendly exercise trend perfect for social distancing 

(Story)

Apr 09, 2020

The first week back: Cal U students and faculty describe challenges and adjustments to online learning

(Story)

Mar 29, 2020

Students and faculty react to campus shutdown in response to the coronavirus pandemic

(Story)

Mar 03, 2020

Drone bowling strikes up interest in UAS club

(Story)

Feb 28, 2020

Snowflakes and sounds a success

(Story/Media)

Feb 26, 2020

Friday fish fries to make a splash: your 2020 local fish fry guide

(Story)

Feb 13, 2020

It's all about love! Cal U couples tell surprise engagement stories and share V-Day plans

(Story)

Feb 03, 2020

Their Story

(Story/Media)

Jan 29, 2020

Students serve the community on Cal U's Day of Service

(Story/Media)

Nov 03, 2019

Removing the "R-Word" from our Language

(Story)

Oct 23, 2019

Textbook Troubles

(Story)

Sep 04, 2019

Vegan on Campus…A First Person Point of View

(Story)