Textbook Troubles
Textbooks are costing college students more than $1,000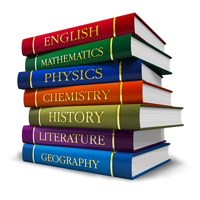 College tuition isn't the only thing students and parents are shuddering at anymore. The price of college textbooks has been on the rise in recent years. From access codes to textbooks to lab equipment, students are expected to spend hundreds of dollars each school year on class materials.
According to a 2016 report from the non-profit Student Public Interest Research Groups, Covering the Cost, the cost of a college textbook increased by 73% since 2006. In fact, the report finds that today, individual textbooks often cost over $200, sometimes as high as $400.
Sophomore Joseph Donatucci, 20, calculated that he has spent around $850 on class materials the past three semesters.
"[It's] a lot more than I thought I'd spend on textbooks," Donatucci said. "I didn't expect that much."
To combat this financial loss, students like Donatucci often turn to websites such as Amazon and Chegg when purchasing textbooks. Typically, such companies offer lower price than the campus bookstore. "Online is always cheaper than the bookstore, I've found," said Donatucci. "Sometimes even renting them from the bookstore is more expensive than buying a used copy online.
Though financial aid is often applied to tuition and room and board costs, the same Student PIRGs study found one-third of students reported that they have used financial aid to pay for their textbooks. The average amount of financial aid spent was more than $300 per semester.
"All of them were pretty much in the range of $60-$70," freshman Betty Savage, 19, said of her first semester buying course materials. "I use my financial aid."
Savage believes that textbooks are so expensive due to the useful material they hold. Donatucci cites how textbooks are expensive due to how they are sometimes required for multiple classes. He believes that publishers know this and capitalize on it. High prices, according to Covering the Cost, are due to the lack of competition as five publishers control 80% of the market and the lack of consumer choice in purchases. Students must buy the books they are assigned. English professor Brent House believes their ability to learn from their coursework will be diminished otherwise.
"I do consider the price when I order books, but there's other significant details for me to consider, too," House said. "I consider the academic reputation of the publisher and the author, for example."
In a 2018-2019 budget breakdown, the College Board suggested student's budget is about $1,200 a year for textbooks and supplies. To diminish such financial deficit, many students turn to re-selling or borrowing textbooks. There are also some assigned textbooks for classes available in the library for students.
"I would suggest that students share textbooks if at all possible, Donatucci said. "Figure out if the book is actually needed for the class because some classes you can get by without it. There are some classes that I wish I didn't by the textbook for." In terms of saving money, House has similar thoughts as students in terms of finding alternatives to purchasing a textbook at full price.
"Students often share books, find off-campus (often online) sources for purchasing textbooks at the lowest possible price, and find alternative solutions for meeting their need for text resources," said House. "I admire the determination of our students to find the resources they need for their education.
Leave a Comment
About the Contributor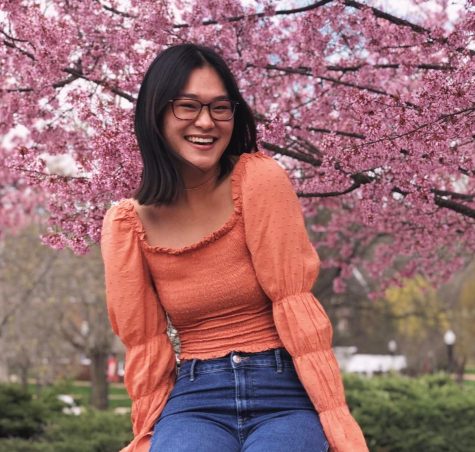 Hannah Wyman, News Editor
Hannah Wyman is a senior at California University of Pennsylvania majoring in English with a concentration in Journalism and minors in both Women's Studies...