Are you a student in need? Cal U Cupboard offers free essentials to students 
Cal U Cupboard assists students by providing food, academic supplies and personal hygiene items while being completely donation-based. 
Operated by Cal U's Center for Volunteer Programs and Service Learning, the campus-based food pantry helps its students with necessities. Previously located in the Natali Student Center, Cal U Cupboard has now gone remote. Amid the pandemic, the Cal U Cupboard has taken a unique approach to operations this semester. 
"Currently, because of COVID in the fall semester, all of our concentration was with students up Vulcan Village, and we are working out of their clubhouse," said director Diane Hasbrouck.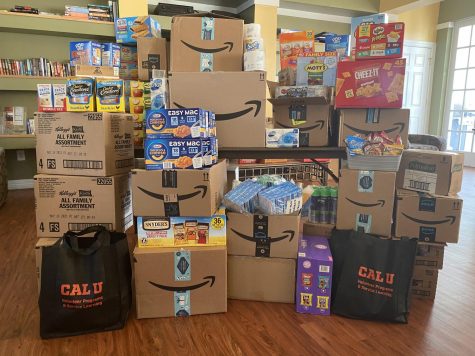 The Cal U cupboard is currently run by Hasbrouck and graduate assistant Amanda Andrews. After participating in the success of the cupboard, Andrews said she has seen so much progress since she first started. Originating in 2015, the Cupboard got that name because that's all it was. At the time, their only donation was a single can of green beans.
"We called it the Cal U Cupboard because it was literally out of two cabinets," said Andrews. "We only had a few items in there and so it was very limited."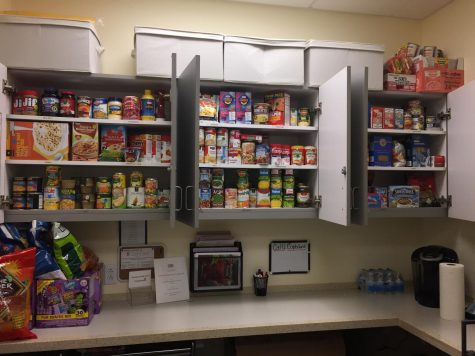 The Cupboard is now located in the Vulcan Village clubhouse. Last semester, Cal U's campus was fully remote while Vulcan Village remained available for student housing. This spring, students can request food from the Cupboard online. There are two different form options for food or personal hygiene and school supplies. Both of these form can be found when searching Cal U Cupboard on the internet and social media. 
Every student will get the options that will include: 
Soup: 3-4 cans

Ramen: 3-4 packs

Vegetables: 3-4 cans

Fruit: 3-6 cans or cups of fruit

Boxed meals: 3-4 meals

Pasta: at least 1 jar and 1 box of pasta OR 2 canned pasta

Mac-n-cheese: 2-4 cups or boxes

Rice: 2-4 products

Snacks: Variety of chips, crackers, granola bars, etc.

Shampoo and conditioner 

Oral care 

Feminine products 
Students will be expected to have their forms completed by Sunday in order to receive their food the next day. They can then pick up their food at the Vulcan Village clubhouse, similar to picking up a package. Students leaving on or off-campus will receive a text from Hasbrouck, notifying them that their food is ready at the Cupboard office.
Cal U senior Megan Higinbotham has been receiving food from the Cupboard for two years. She said she discovered the Cupboard through her work-study.  
"I would get breakfast food, bread, drinks, snack[s], and if I needed school supplies they would give me like a tablet," said Higinbotham. 
Like Higinbotham, Ashton White worked at the Cupboard. White, a junior at Cal U, worked at the Cupboard to get volunteer hours last school year. White's responsibilities ranged from making templates for food and supply requests and packing food to be sent off.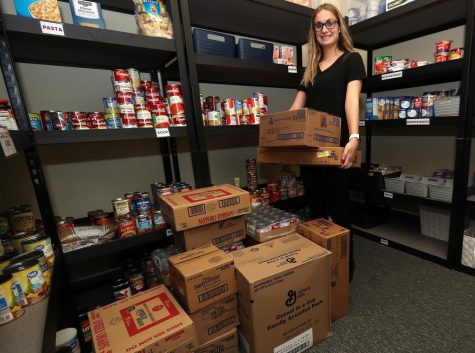 White said the Cupboard taught her how unknown the food crisis on campus is. 
"There is a pretty large food crisis at Cal that a lot of kids don't know about and that there are resources that they don't know is available to them."
According to White, the chalkboard in Natali is really the only way students know about the Cupboard. Campus email announcements are also a way for students to catch updates. Besides the challenges of being overlooked, the Cupboard is trying to make more of an appearance on social media to spread the word. 
"On social media, we are going to try to do more recipes and cooking demonstrations for students, we are also now on Instagram and we will be using that more frequently," said Hasbrouck. 
Both White and Higinbotham have advised students to get food or supplies from the cupboard. Not only is it free but it "wouldn't hurt," said White. 
Make a request or donation here.