Michaela Colon relishes opportunity to start
Hang on for a minute...we're trying to find some more stories you might like.
Michaela Colon has had a long three years.
The now-senior goalkeeper for the California University of Pennsylvania Vulcans women's soccer team was the backup goalkeeper for three years under Meghan Jayes.
Colon, who still keeps in contact with her close friend Jayes, is now relishing the opportunity to start in between the sticks.
"Obviously, I was and am excited about it," Colon said. "It's been a long three years. I've been working really hard and now I have my chance to start the season, and take the season as my own. I love playing my position, so anytime I can do what I like to do it good with me."
She still keeps in contact with Jayes, who was her teacher and friend for three years.
"She and I have been best friends since I came to Cal U," Colon said. "We both just did what we needed to do. We have no control on who got to play. Honestly, if anything we helped each other and pushed each other. We were encouraging of one another. We wanted each other to succeed, no matter the circumstance."
She has a good relationship, as well, this year with goalkeepers Reilly McGlumphy, a sophomore, and Gianna Sinatra, a freshman.
"It's not like with me and Meghan, but I also had three years with her," Colon said. "But Reilly, Gianna and I get along fine. They have a few more years coming on. We help each other, encourage each other in practice and games. None of us has the best day ever, so we always try to keep each other positive."
Colon is the clear starter among the three, being named so by head coach Glenn Francis. In the Vulcans' six matches this season, Colon has recorded 44 saves and holds a percentage of .772. Against the University of Pittsburgh-Johnstown on Sept. 6, Colon earned her first shut out of the season.
Colon is also practical, and realizes that the Vulcans need to improve this season. The team sits with a 1-4-1 record. However, the season is still young, with plenty of matches left.
"Obviously, nobody likes it when we're losing games like this," Colon said. "It's tough right now, but in general I don't think it's lack of effort. Sometimes we lose that connectivity, and in a split second something can happen to change the game. We need to keep positive, and stick together as a group. We win together, we lose together."
"We need to keep our energy up, even if we go down."
Colon does take away the positives from each match, though. She specifically pointed out the most recent 5-2 loss against Kutztown University of Pennsylvania on Saturday.
Before Saturday, Kutztown never had a goal scored against them this season. However, on Saturday at Phillipsburg Soccer Complex, the Vulcans had two goals scored by Kiley Austin and Holly Jacobson.
"You have to come out with some positive, with a factor like that," Colon said. "We didn't come out of that game completely with nothing. There were plenty of positives there."
Colon hopes that the team can take all of the positives and produce on the field against East Stroudsburg University on Friday, Sept. 22 at 4:30 p.m. Two days later, the Vulcans will travel to Seton Hill University.
"We've gone through a stretch of really tough teams" Colon said. "East Stroudsburg is going to be really tough. They're always a team that we look out for every season. I think going forward, we need to focus on playing good games against good teams."

About the Writer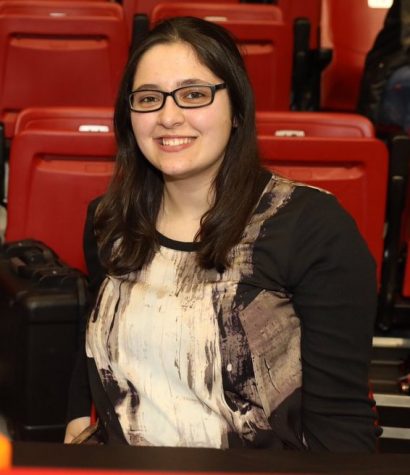 Rachael McKriger, Editor In Chief
In her senior year of college, Rachael McKriger is serving her second consecutive term as Editor-In-Chief of the California Times in the 2017-18 school...