Midterm elections heating up in Pennsylvania
Political expert John Delano speaks at CalU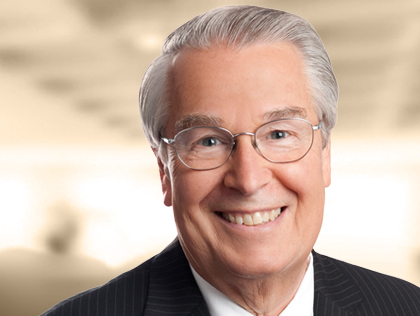 In honor of Constitution Day, Jon Delano, Money and Politics editor for KDKA-TV, was invited to give a special presentation on Sept. 17. He wanted to focus on a particular area for the upcoming Midterm elections. In his presentation, Delano highlighted the South-Western Pennsylvania. region as an important factor in the future of the House and the Senate. 
After some opening remarks from Cal U President Geraldine M. Jones, Delano opened with quoting the U.S Constitution, and how the franchise of voting has broadened since 1789. He asked the crowd who would all be voting on Nov. 6, telling the audience how over 90 million Americans will be voting that same day. Delano said this is a small number, as most Americans won't be voting. 
Delano began his slideshow presentation, entitled "Campaign 2018: How Pennsylvania Could Make the Difference," and explored Pennsylvania's votes, by district, in the previous election. 
"Let me remind you that Pennsylvania voted for Trump," Delano said, "Every county in Western Pennsylvania voted Republican, with the exception of Allegheny County." 
Between his slides and his discussion, Delano explored the presence of the Democratic Party in both the House and the Senate. 
In the Senate, the Democrats defend 26 of 35 seats. There are 10 Democratic Senators running in Trump-states that could decide to go Republican. On the other hand, four Republican seats, A.Z., N.V., T.N., and T.X., look like they could go Democrat. According to Delano, the Democrats need Bob Casey to win the incumbent to win the Senate. 
Delano showed the importance of Bob Casey's upcoming campaigning effort against his Republican counter-part, Lou Barletta. Casey uses his anti-Trump position to bolster himself with voters. Additionally, he seems to be favored in the polls, and a Casey has been on the Pennsylvania ballot since 1966. On the other hand, Barletta, the mayor of Hazelton, takes a strong stance on illegal immigration. He was also Trump's Campaign Stage Manager, and Trump has since tweeted that Barletta should run for the Senate.
"I suspect that, between now and Nov. 6, you will see Donald Trump down here (south-western Pennsylvania) campaigning for Lou Barletta." 
In the House of Representatives, Democrats need to flip 23 out of the 24 GOP seats for control. Delano discussed how, historically, the Republicans lose seats in the midterm elections. 
In Pennsylvania, there are 18 Congressional seats, 13 of which are Republican. The state of Pennsylvania is Democrat, with 4 million Democrats to 3 million Republicans. However, it is through Gerrymandering that the Republicans managed to get 12 seats to the Democrats 6. 
According to Delano, there are multiple aspects for a candidate to win in the 2018 Pennsylvania elections. Areas involving money, quality of the candidate, issues those candidates focus on, voter turnout, potential influence from foreign powers, and whether or not they like Donald Trump are to be looked at when picking a candidate. 
After a brief Q & A with the audience, Delano concluded with "As Americans, we care about much of the same things, we just look at them differently."
About the Writer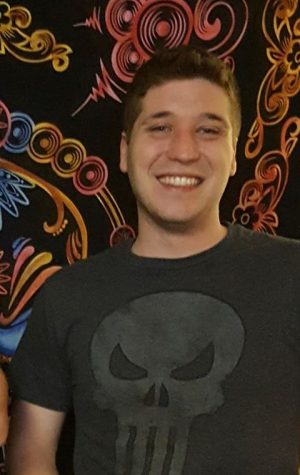 James Rudolph, News Editor
James Rudolph is originally from Pittsburgh and graduated from Central Catholic High School in 2011. From there, he went to Temple University and studied...