Upcoming concerts to see this fall semester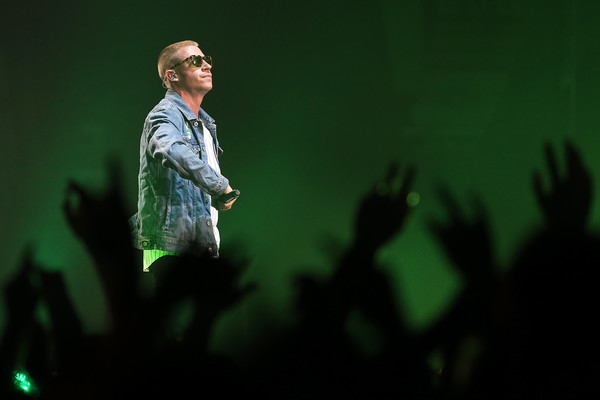 Hang on for a minute...we're trying to find some more stories you might like.
There are plenty of musicians coming to the Pittsburgh area this fall semester.
Pittsburgh is roughly an hour drive from the California University of Pennsylvania campus – if you're not counting the traffic. However, with the short drive, the entertainment coming to the city is worth it.
Many artists have announced new albums and new tours to go along with it.
Below, I list some of the popular concerts coming to the Pittsburgh area and add why you should see the show.
Luke Bryan
It's a bit of a farther drive, but out at KeyBank Pavillion in Burgettstown, Luke Bryan will be on his fall tour, along with special guests Craig Campbell and Brett Eldredge.
The Huntin', Fishin', & Lovin' Everyday Tour 2017 stop in Pittsburgh will be on Saturday, Sept. 9.
Bryan has been to Pittsburgh many times before, and has made many of his stops at KeyBank Pavillion, formerly called First Niagara Pavillion. I've never seen Luke Bryan live before, but I've always enjoyed most of his music. Any of my friends who have seen Bryan live have brought back positive reviews.
Tickets for Bryan's concert as selling for as low as $34 for lawn seats.
A Day to Remember
More punk rock concerts, same venue. Stage AE seems to be the home of punk rock and heavy metal music.
A Day to Remember is making Stage AE their home once again, along with their special guests Moose Blood and Wage War. The concert will be on Tuesday, Sept. 12.
Every punk rock concert I've seen has been good, but A Day to Remember has been one of the best. They're a band that's been around since 2003, so they've been at this for a long time.
Made up of band members Jeremy McKinnon, Neil Westfall, Joshua Woodard, Alex Shelnutt and Kevin Skaff, their tickets are going as low as $35.
The show will be at the indoors stage.
Lee Brice
Call this a two-for-one, Pittsburghers.
The Pittsburgh Steelers are gearing up for the 2017-18 season, but they need some hype music. At Stage AE on Friday, Sept. 15, country artist Lee Brice will be joined on the outdoor stage with Parmalee and A Thousand Horses for the Steelers Kickoff Concert.
A Thousand Horses is one of my favorite country bands at the moment, and Lee Brice always has a good song. The concert is great for football fans to interact with other football – and country music – fans.
Who knows? Maybe a Steeler player could make an appearance. Chris Boswell seems to like country music concerts.
Tickets are selling as low as $35.
Katy Perry
She sang at the Super Bowl, and now she's singing at PPG Paints Arena.
Katy Perry is coming to Pittsburgh on Friday, Sept. 22. However, no opening acts have been released for Perry's Witness The Tour.
However, Perry is enough to attract attention. Known for her songs "I Kissed A Girl," "Hot N Cold," "Teenage Dream," "Roar" and many more, Perry is an icon in pop music.
Her Super Bowl XLIX halftime performance should be a good enough reason to get a ticket and get down to the home of the Pittsburgh Penguins.
Tickets are selling for as low as $50.
Cole Swindell
Coming to the outside stage of Stage AE, Cole Swindell will put on his shown on Friday, Oct. 6.
Swindell is most famous for his country songs "Ain't Worth The Whiskey" and "You Should Be Here." Country shows seem to be all the rage in the Pittsburgh area during the summers, but Swindell is taking the fall route.
It's been a while since I've been to a country concert, but nonetheless, they are still fun and entertaining. Most country singers have a tendency to bring "surprise" guests on the stage. There's always a chance that someone that Swindell duets with (I'm looking at you, Dierks Bentley) could find themselves in Pittsburgh.
Swindell's tickets are selling for as low as $35 and are general admission.
Halsey
Another pop sensation, mixed with alternative, Halsey is coming to the PPG Paints Arena on Tuesday, Oct. 10.
Halsey, who is known for her singles "Roman Holiday" and "Hold Me Down," as well as work wit the Chainsmokers, will be joined by Partynextdoor and Charli XCX.
My roommate has seen Halsey before, and highly recommends it. Also, my two closest friends have seen Halsey and have provided positive feedback from the show. Halsey doesn't just stand there and sing. According to my roommate Shalene, she puts on an "amazing" show.
Tickets are selling for as low as $21.
Macklemore
Rap music fans, rejoice. Macklemore is coming back to Pittsburgh on Tuesday, Nov. 7 at Stage AE at the indoor stage.
Macklemore came to Pittsburgh, along with Ryan Lewis, during the summer of 2016 after his sophomore album "This Unruly Mess I Made" came out.
Macklemore – known as Ben Haggerty  – is not working with Lewis currently on his new album, but he'll certainly play many of the old favorites the two came up with. I went to the Macklemore concert last summer, which was sold out. The atmosphere was incredible, and nobody stopped moving.
Macklemore puts on a heck of a show. Grab your ticket before the event gets sold out. Tickets are selling for as low as $36.
I Prevail
The punk-rock band I Prevail will be joined by We Came As Romans, The Word Alive and Escape the Fate indoors at Stage AE on Tuesday, Nov. 28.
I Prevail has been around since 2013. The Michigan-based band includes band members Brian Burkheiser, Eric Vanlerberghe, Steve Menoian and Dylan Bowman.
Fans of the band might have caught them on the 2017 Vans Warped Tour this summer, which toured across the nation.
According to Menoian, the guitarist of the band, he and the band had a lot of influence on their Rage on the Stage Tour.
"We designed this tour based on the great shows that we saw when we were kids," Menoian said. "We wanted it to have as many of the great moments as we could and hope the fans will have as much fun as we're going to have on stage."
Tickets for the concert are selling as low as $26.
All ticket prices were inquired from Ticketmaster's official website.

About the Writer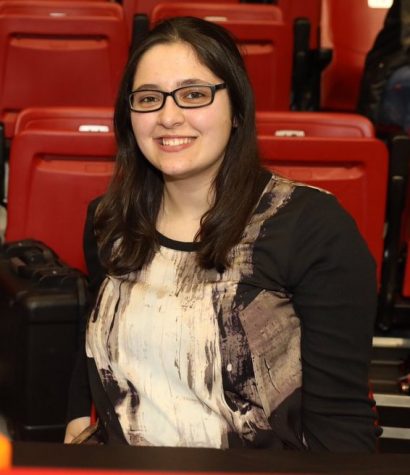 Rachael McKriger, Editor In Chief
In her senior year of college, Rachael McKriger is serving her second consecutive term as Editor-In-Chief of the California Times in the 2017-18 school...