Let's talk about St. Petersburg
Hang on for a minute...we're trying to find some more stories you might like.
Many citizens of the United States are wary about the country of Russia.
There's a good reason for that. Russia has been in the news a lot, due to connections with President Donald Trump, and members of Trump's inner circle. There was also talk of Russia hacking the 2016 presidential election.
Russia seems to be the big, bad brother of the modern world. However, the vulnerability of the country was shown on April 3, when a bomb went off in the metro station of St. Petersburg killing 14 people. There were also more than 45 people that were wounded in the attacks, according to Reuters.
At first, the Russian media branded a man dressed in traditional Muslim garments as the attacker. However, the attacker has now been named as Akbarzhon Jalilov, a Russian citizen that was born in the country of Kyrgyzstan.
A second bomb was also found at a nearby station in St. Petersburg. However, Russian officers were able to dismantle the explosive before it went off.
During the night, Prime Minister Vladimir Putin laid down flowers at a memorial site for the victims. Putin and the Russian government offered assistance to the families of those injured and killed in the attacks, while also launching a full investigation on the incident.
As a proud Russian-American, it hurt tremendously to see the country of my birth being attacked. Even worse, it hurt to know that just days later, there were attacks in Stockholm, Sweden and Cairo, Egypt. The world we live in now is one that we live in fear. Even more, now we live under the impression that another war could start in the blink of an eye.
What also hurt was the comments I saw on CNN and Fox News' Facebook pages. No matter what, no matter how bad someone might not like Russia's political stances and politicians, no country should ever have to lose their citizens to a terrorist attack. I say that for every single country, not just Russia.
St. Petersburg is an event that should have never happened, just like every other terrorist attack. However, if anything can be learned from the events, it's that false blame can ruin a person (i.e. the person that was falsely identified by the Russian media) and that it doesn't matter about politics.
Everyone should stand by a country that had a terrorist attack committed against them. No matter what differences citizens have.

About the Contributors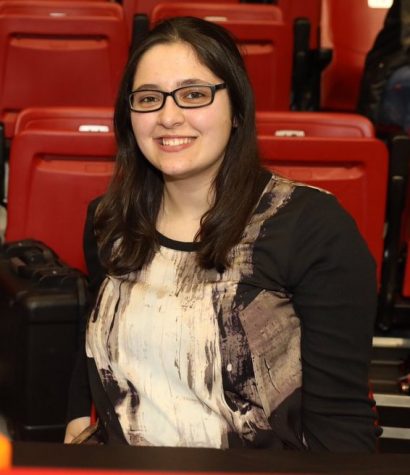 Rachael McKriger, Editor In Chief
In her senior year of college, Rachael McKriger is serving her second consecutive term as Editor-In-Chief of the California Times in the 2017-18 school...