Students and faculty face changes to Thanksgiving traditions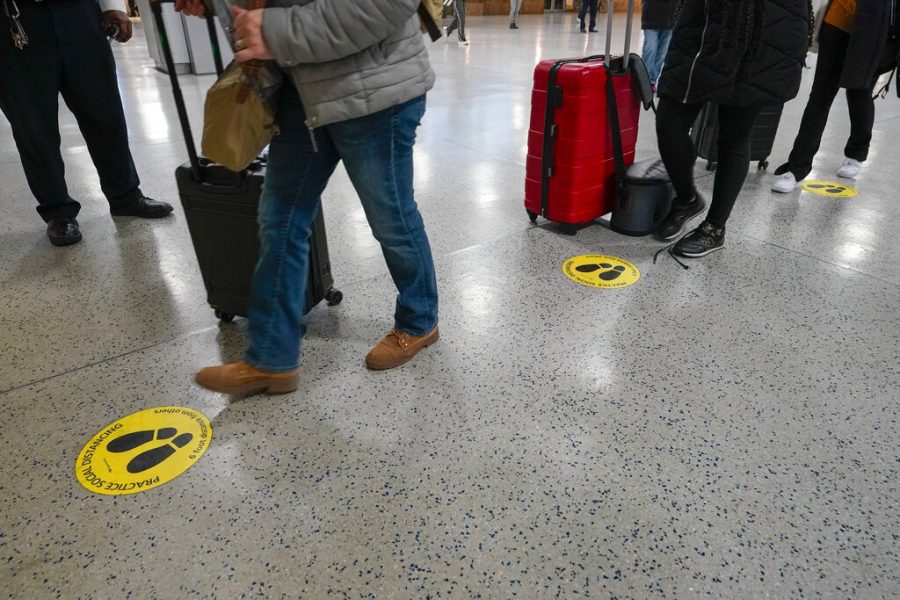 Hannah Kurtzhal, Staff Writer
November 25, 2020
During the COVID-19 pandemic, many families' plans have had to change for the holiday season. Many Cal U classmates and professors are going to make the best out of a bad situation.  Despite all that is happening, many are going to keep their Thanksgiving traditions alive. Some Thanksgiving traditions will remain while others are going to be rewritten.
Many of the holiday traditions include: large family gatherings, traveling to see other family members and gathering at a huge table to enjoy food and fellowship with one another. Some may watch the football game right after dinner while others may watch the Macy's Parade on Thanksgiving day or a certain show that everybody loves. These are all traditions that people normally follow on Thanksgiving.
The government advises against travel outside of one's home to visit family on Thanksgiving. But, if you are going to visit family you must follow certain precautions like remaining six feet apart away from the people you do not normally live with. Wearing a mask that is snug on your face is also recommended.
Travel is limited in certain states. States like Massachusetts and New York are under travel restrictions. For those who do want to travel, many states require being tested for the virus as well as filling out a travel form, unless coming from a low-risk state such as Hawaii. Yet, some states, such as Louisiana, Idaho and Iowa do not have travel restrictions.
Some California University of Pennsylvania students have experienced drastic changes.
Emma Esterline said she "would normally travel to North Carolina to visit family. But unfortunately, [her] plans have been reversed so now [she] is just celebrating here in Pennsylvania." 
For Laura Buitron, her plans have also changed somewhat. She said her boyfriend usually goes down to Indiana, but this year they aren't sure if those plans are going to happen. In the meantime, she said she will just celebrate with her family here in Pennsylvania.
However, for others such as Lauren Parker, not much will change for Thanksgiving plans. Normally, she said she would be working at Walmart on Thanksgiving day. Paker said it was quite an easy shift for her, but as Walmart will be closed during Thanksgiving, she no longer needs to worry about working.   
As mentioned above, there are many Thanksgiving traditions that we all love to share. The most common one is to eat a huge feast and just talk about what is going on in their family's lives. Many families also gather around the television to watch the Thanksgiving NFL game. On a regular Sunday, views are 15 million.  On Thanksgiving Day, it is to almost 36 million viewers.
Another tradition that might be known in some families is to have a huge dessert table to pick from not just the dinner selections. For some maybe even watching a particular show after the day is done. Lauren Parker has said that she loves the National Dog Show right after the Macy's Parade.
Despite Thanksgiving plans changing, we still have so much to be thankful for. We need to make the most out of what we do have. We can rely on our family members to help us get through this holiday season.