Student leader Alex Arnold reflects on graduating with the Cal U class of '20
(May 29, 2020) The class of 2020 persevered more than many other generations of Cal U graduates. Students were able to make a seamless transition to a completely online format; the first class to graduate from Cal after a complete online course offering. Personally, I feel pride in both my institution and fellow graduates for accepting the change and facing the challenge head on. Faculty, students, and administration came together, amidst a global pandemic on a scale that hasn't been seen since World War I to finish spring 2020 semester strong.
Even though my last semester at Cal U did not go as planned, I will not let it hinder the memories I have made. I cannot express enough gratitude to my peers, faculty, staff, and others met along the way for providing me with the best college experience imaginable. I have met some incredible people dedicated to education and the well-being of others.
To current students, do your best in each and every moment at Cal U. Strive to be the best version of yourself, and you will obtain peak success and happiness. Fulfillment is important in college and life in general; make every moment count. Participate in events, volunteer, join clubs and organizations, be a leader. The more you participate in at Cal, the more prepared you are to enter and dominate your field after graduation. Even if you believe you have the future planned out, life will throw a curveball. The only truly consistent in life is change. Enjoy your student career at Cal, because you never know when it is the last time you will ever sit in a classroom.
As the former student member and secretary of the Council of Trustees, member of student government and many more organizations, I fulfilled my college legacy. I cannot thank the Cal U community enough for allowing me to serve them. It has been my high honor to work to better everyone's experience at Cal U. The most fulfilling aspect of my service at Cal exists in my time on the Council of Trustees. I was once asked, what is the most fulfilling aspect of your service in your position? The answer was easy, it is being able to enable someone's dream. Being able to see the joy on a faculty member's face for seeing their proposed program being approved. To see and commend the hard work that faculty, staff, and students do on a regular basis. To let the Cal U community know that their hard work is noticed. The Council of Trustees must always be strong leaders. They must empower the University, calm them in times of stress, and always be an approachable public servant. They must never stray from their moral compass, and strive to represent all stakeholders of the university.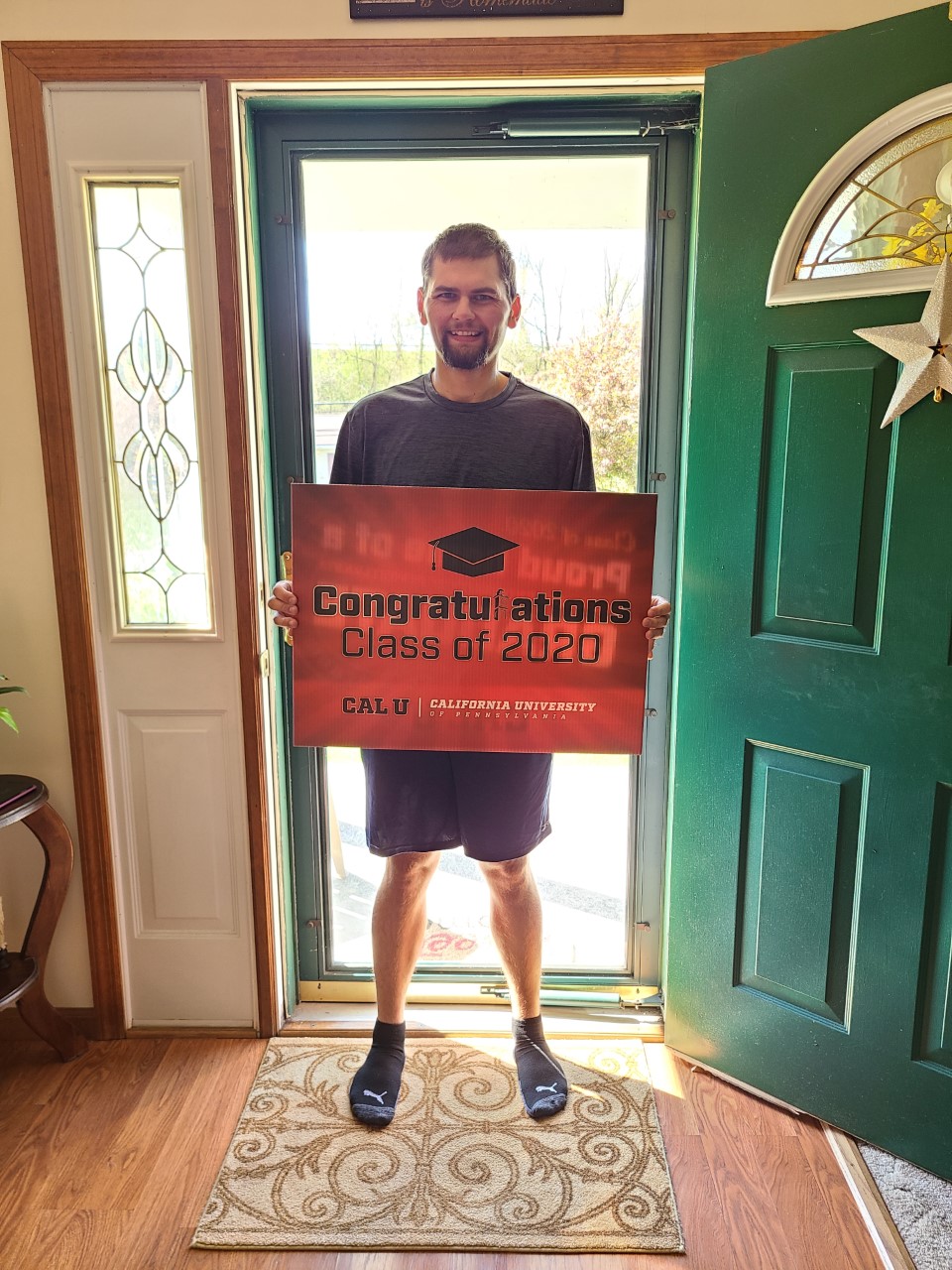 The next chapter of my life will be a new and exciting adventure. I have accepted a seasonal interpretive park ranger position at Gateway National Recreation Area/Sandy Hook Unit. This will be my fourth year as a park ranger, and I will be seeking permanent status as quickly as possible. I am honored and humbled to call some of the most sacred and beautiful places my office.
I am thankful to have met lifelong friends during all my time at Cal. Cal U has taught me resilience, compassion, determination, leadership, and above all, service. Thanks to Cal, I will dedicate my life to lifelong learning and service. I may not have gotten to say goodbye to many bright and vibrant faces, but I will be sure to visit my alma mater often.
For what makes Cal U so special is not the buildings, the green space, or the technology; it's the people. The people are what makes Cal U a special community. Cal U will always remain a second home for me and will be a part of my identity for life!