Pass the Turkey Before the Ham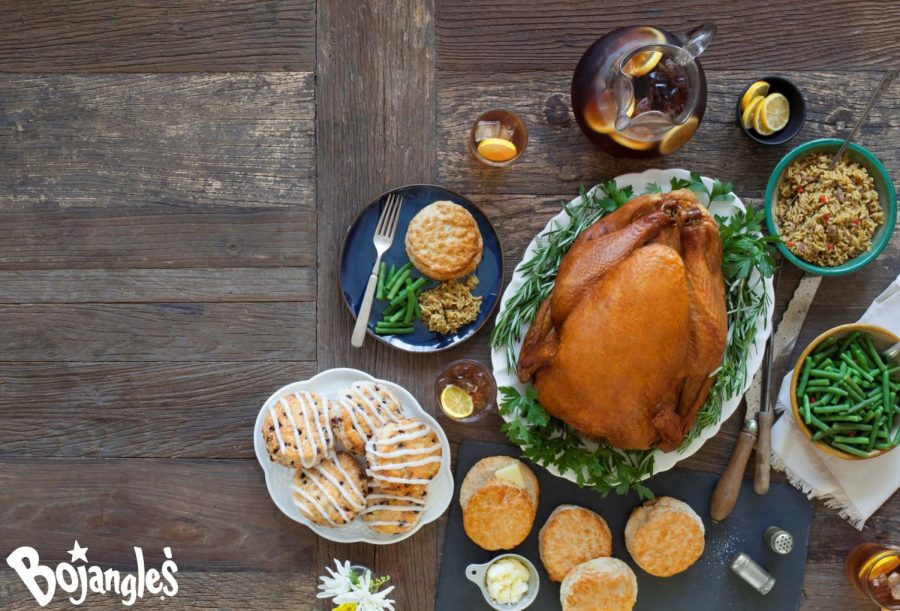 It's the day after Halloween, and the inflated Santa Claus is already set up in the front yard of my neighbor's house. Santa appears incredibly joyful as he is surrounded by a herd of plastic reindeer and hundreds of tiny garden gnomes that resemble elves. An appearance of confusion and terror arises on my face as a tear runs down my cheek. The repeating question in my head is: what happened to Thanksgiving?
The holidays are stressful for many people; Christmas being one of the most stressful times of the year. The decorating process is so intense, I can't imagine the strenuous hours spent trying to place lights and decorative items out on display. Instead, people should not rush into the decorating, and they should relax and focus on what kind of food they're going to eat on Thanksgiving Day.
The food. When you hear the word "Thanksgiving," your mouth waters. You already think about how you're going to dive into those mashed potatoes and gravy and you don't listen when your mom tells you "six helpings of mashed potatoes is just TOO much." Instead, you thrive in the environment surrounded by food because it is where you are meant to be in that moment. After your stomach has had enough, it's time for a long nap cuddled up on your grandma's couch. This is the day I've been waiting for.
Once November begins, Hallmark Christmas movies are the only thing on television. We all know how the Hallmark movies are going to end. First, a woman falls in love with a man after just meeting him, but neither of them will admit how they feel toward each other. Then, the climax of the story occurs, and somehow brings the two lovers together. Each Hallmark movie ends with the two characters kissing as it begins to snow. These movies are all the same, and they replay over and over again with the same plot. Why is this something we want to rush into?
The holidays are often labeled as "the best time of the year." Because of this, shouldn't we take the time to appreciate each holiday instead of rushing into the next one? As soon as Halloween is over, people seem to forget about the excitement of Thanksgiving. There are just as many fun things to do over Thanksgiving as there are for Christmas.
One of the most popular things people like to do over Thanksgiving is go Black Friday shopping at their local stores. The act of being trampled while fighting twelve different people for one product can be a great activity to do. Instead of going to the gym for a workout, you can easily do cardio by racing someone to a certain isle to get your desired product. To add to the fun, this could be an excellent time for people to bond while waiting in line for hours.
Another exciting activity would be to create a "Friendsgiving" which is similar to Thanksgiving, but is with your friends instead of family. Gathering all of your friends together after being away for college can be a great time to catch up on each other's lives. Also, if you and your friends enjoy cooking, you can make dinner together which can be a fun activity to do.
Thanksgiving is also a great time to enjoy the fall season before it gets too cold. Most people rush into the Christmas activities when they should focus on enjoying the cool, autumn weather. There are several places to go such as taking a walk through a park or forest. This gives you a chance to appreciate nature and take notice to how the leaves change. It is also an excellent time to get out of the house instead of staying in to watch those Hallmark movies.
Conclusively, we should all make an effort to relax over the holidays. Rushing into holiday after holiday will only make this time of year stressful when it should be fun. So, take down the inflatable Santa Claus and save it for December 1st. Save the stress, and don't let the Thanksgiving turkey fly by!
About the Writer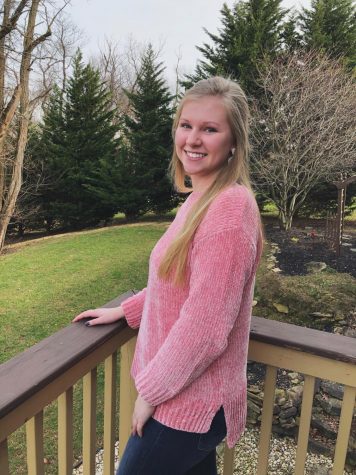 Morgan Buckwalter, Opinions Editor
Morgan Buckwalter is the new Opinions Editor for Cal Times! She joined the club in the fall of 2018 and started as a staff writer. Now, she has the chance...