Cal U alumnae starts The Smear Campaign
Cal U alumnae starts The Smear Campaign.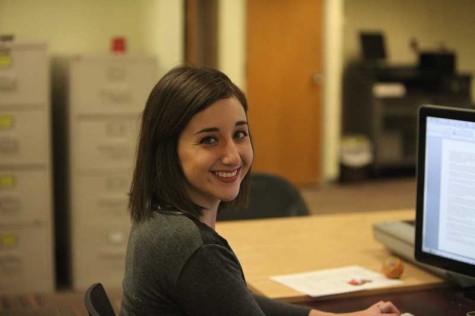 More stories from Lauren Griffith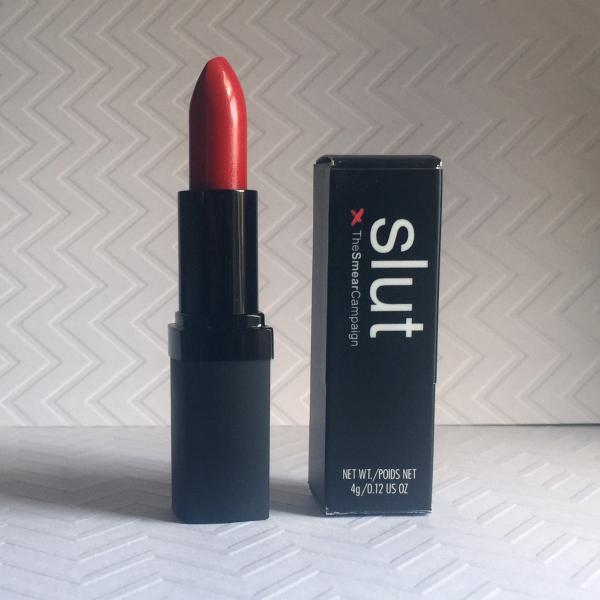 When people hear the words slut or bitch, they have a negative connation. California University of Pennsylvania Alumnae Alyssa Skinner aims to change that with her brand, The Smear Campaign.
   The campaign began as class project assigned in Graphic Design IV with Professor Spencer Norman, or Spence, as students refer to him. Spence left the project much open to students' interpretation.
  "That was incredibly daunting; having no rules, no restrictions, opens everything up to so many possibilities that it makes you freeze as a designer," said Skinner.
    This project eventually became Skinner's Honors Thesis. Before that, it required research into women's rights organizations and feminist's movements. By the time her thesis was completed, Skinner had to get The Smear Campaign project approved by six different people who would serve as her Honors Thesis Committee. The committee was comprised of advisors, honors advisory board members, librarians, and professors.
     Holiday Adair, a professor of psychology at Cal U, was one of Skinner's advisors.
    "I had not previously been really aware of the movement to address slut-shaming, so my first impression was one of increased awareness," Adair said. "It is an old strategy of attack revised to current times."
    Skinner had wrote over 30 pages on a company that sold lipsticks to get people to talk about women's issues. It wasn't until Skinner presented at a PASSHE Women's Conference after Dr. Adair's suggestion that this project began its transformation into the brand that it is today.
    "When I started speaking to the women, they began to ask real questions as if this was a real company (them not realizing that this was mostly just a well thought out thesis)," Skinner said in an e-mail interview. "And I began answering as if I was really going to do this."
   As far as the name of the campaign goes, The Smear Campaign stemmed from Skinner's creative spin on a group of people who have been negatively 'smeared' in society. It is with this realization that Skinner began her war on words.
"A woman who is determined or passionate is too often labeled a 'bitch' and when a women enjoys sex or expresses her sexuality openly, she is labeled a 'slut'," Skinner said. "Let's redefine these terms."
    By giving shades of lipsticks names like 'slut' and 'bitch', Skinner is hoping to change the negative connotation of the terms, as well as start a conversation that might not be had otherwise. She hopes that the terms begin to empower the women who wear them.
   Skinner's advisor for her thesis, Holiday Adair, said "I think increased awareness will sensitize people to this phenomenon and, perhaps, lead to less objectification of women."
       While the idea of the project has received some negative feedback, the positive reactions have been overwhelming, Skinner said. The discussion and conversation about these terms and the reclamation of them has started.
   The Smear Campaign's website, which features these lipsticks and a t-shirt that dawns the message 'moons out boobs out', launched just over two months ago. All of the products listed on the website are made by a private manufacturer.
      "The shades and their corresponding colors were decided upon by members of The Smear Campaign team.  The idea that bright red lipstick is a symbol of salacious sexuality in our culture was something that was unquestioned," said Skinner. "So we had the 'slut' shade decided very quickly."
    The 'bitch' shade is a bit darker, symbolizing attitude, confidence, and power.
       As the company continues to grow and add new products,      
it hopes to donate a portion of the proceeds to women's rights organizations. There has also been talk of The Smear Campaign's products being sold in salons, and of bringing on a brand ambassador in the near future.
     While The Smear Campaign is just starting up, the brand has already been featured in an article with Total Sorority Move's website and has been interviewed several other times.
   "I told myself when I started The Smear Campaign that if I was able to influence just one woman then – mission accomplished. Which has already happened a couple of times," Skinner said.
    But Skinner and The Smear Campaign aren't finished yet. While Skinner works a full-time job and does The Smear Campaign on the side, her devotion the to the brand and the cause are clear.
   "We've been contacted by some incredible, stunning, impactful, powerful, amazing women and they've written us some very strengthening messages of support," Skinner said. "But, I have some crazy big dreams for this company and want to take this all the way."
     The vision doesn't stop there. In the future, Skinner sees The Smear Campaign showing that women are strong and independent, and deserve equal rights and representation in all matter and areas.
Leave a Comment
About the Contributor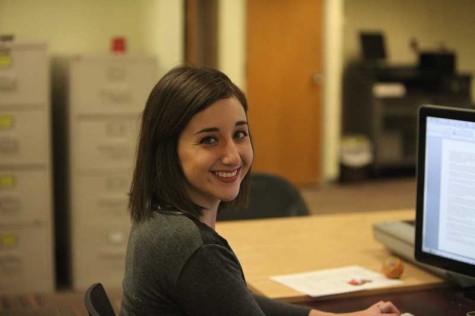 Lauren Griffith, News Editor
Lauren Griffith has been involved with the Cal Times for three years, and staff for two years. She is also involved in Society of Professional Journalists,...