Have online classes caused a decline in mental health for students?
The ongoing Covid-19 pandemic has led California University of Pennsylvania, as well as many other state universities, to transition classes to an online setting, to prevent the spread of the virus.
Over the course of the last 12 months, several studies were conducted and posed the question if online classes have led to a decline in the mental health of college students.
Rachel Michaels, Director of Student Wellness Support Services, says mental health can decline for a number of reasons.
"Everyone has different methods of learning that they prefer," said Michaels, "and not everyone excels in online learning. Some students may love online classes, while others may feel a constant struggle to keep up and follow the material being taught."
Even though Michaels herself is not a counselor at the Cal U Counseling Center, she has seen many students instantly struggle at the beginning of the pandemic for obvious reasons. When Cal U made the decision to go remote one year ago, Michaels said it was a lot of change to absorb in a short amount of time.
"College is a very social time for many students and there has been a loss of that during this time, which has had a very big impact on mental health," said Michaels.
Dr. Gil Noam, founder and director of the PEAR Institute (Partnerships in Education and Resilience) at McLean Hospital and Harvard Medical School, says that research suggests times of crisis can have long-term effects on a child's behavior and their mental and emotional well-being.
"However, we also know that with the right support, hard times can build resiliency in young people, giving them the ability to better handle stress and rebound from a setback or challenge," said Dr. Noam, according to the Boys and Girls Clubs of America website.
Michaels says the loss of social interaction, activities, athletics, social gatherings, family functions, loss of jobs, struggling with income, fear of COVID (either getting it or a loved one getting it), etc. are all reasons that contribute to a decline in mental health.
Fortunately, for any Cal U student struggling or seeking mental help during these difficult times can still make appointments to speak with a counselor through the Cal U Counseling Center.
For the spring semester, all counseling center appointments will happen online, through Zoom.
If students want to make an appointment or simply want to know what their options are for counseling, they can contact Michaels at [email protected] Michaels said she will walk students through the process and help get them set up with one of the counselors to make an appointment.
During these difficult times, Michaels said there is a wide variety of options for students and other people to maintain a positive mental attitude and behavior.
According to Michaels, the most basic way to maintain positive mental health is to eat nutritional meals, drink plenty of water, and exercise often.
"Even if you just take a few minutes to go on a walk can help lift your mental health," said Michaels.
Another effective way to maintain positive mental health include taking small breaks throughout the school day. Since we have been constantly staring at computer screens for over a year now, Michaels says it is not good for anyone to stare at screens for a long time; it is not good for either your physical or mental health. Also, she says to limit drug and alcohol use.
One of the most important things to remember to do during the time of Covid-19 is to keep in touch with friends and family members, even if you talk with them through text, on the phone, or through Zoom. Just because we have to limit our time away from being with others in person, there are other applicable ways to stay in touch with others.
Lastly, Michaels urges everyone take some time each day and do something for yourself. She finds this to probably be one of the most effective ways to maintain a positive mental health and attitude.
"Even if it is just time to watch a show on Netflix or something else can help," said Michaels.
For anyone seeking help with anything and wishes to speak with a Cal U counselor, Michaels says to not hesitate on contacting her. She is available to help any and all students seek help. She says counseling can even be a way to maintain positive mental health.
About the Writer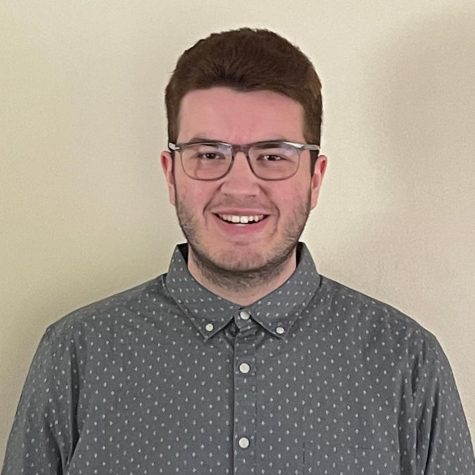 Tom Caton, Editor in Chief
Thomas "Tom" Caton is returning as the Editor-in-Chief of Cal Times for the 2020-2021 school year! Tom is ready for another fun year with the Cal Times.

Tom...