President Geraldine Jones Prepares for Retirement
University President Geraldine Jones will not refer to her retirement as being sad, leaving entirely, ceasing to work, or packing up her belongings and moving to Florida. She simply refers to it as another chapter in her personal story book she happens to calls "life."
Even though she has spent the last eight years as university president of California University of Pennsylvania, her story with Cal U begins about 50 years ago.
She enrolled at Cal U, previously called California State College, in 1968. After graduating with her bachelor's degree in 1972, Jones found herself quickly returning to Cal U for graduate school and earned her master degree in 1974. After teaching in the public school system, Jones returned to work professionally at Cal U, where she has spent the last 46 years building a career.
President Jones's retirement takes effect on Jan. 30, 2021, just a few days after the spring 2021 semester begins. However, there were a few factors that drove her to make this decision. She decided this was the time to retire because she will be celebrating her 70th birthday on Jan. 16 next year.
"You should retire when you love the place where you work," said President Jones. "Don't wait until you don't."
President Jones is also grateful that she is leaving with many memories stored in her mind. She is looking forward to spending her retirement in peace and surrounded by family members and friends including her husband, Jeff Jones, her children, and grandchildren.
President Jones refers to the last eight years serving as university president as being wonderful. The first four years she acted as interim and in 2016, she became the official university president. Also, President Jones pointed out that she is the first female president to preside over Cal U in its 168-year history.
"I'm not sad about retiring, but I will definitely miss Cal U very much," said President Jones.
She will miss the university, but she is ready to move onto the next phase in life and looking forward to retirement. She did promise she will make some visits to campus in the future.
Jeff Jones, President Jones's husband, knows what it is like to live the retired life, as he retired several years ago. He knows that his wife has left one big stamp on the campus of Cal U and has inspired many over the course of her 46-year career.
"Some students and staff at Cal U may refer to President Jones as a mother figure for her outstanding dedication and motivation she shows to everyone on a daily basis," said Jeff Jones.
Even in the time of covid-19, the Jones are eager to continue making memories together.
"Jeff and I have had some great times together already," said President Jones. "But we will continue to make more memories with our family members, especially our grandchildren."
Kelly Moran is the chief of staff in the office of the president at Cal U. She first met President Jones back in 2016 and could not think of a better person to work for.
"President Jones has the biggest heart of gold," said Moran. "It will be sad to see her retire, but we are excited to welcome the new interim president."
Speaking of the new candidate to step in as the new university president, the cabinet has selected Robert Thorne, who is currently the vice president for administration and finance, and will begin serving as interim president in February 2021.
"I have every confidence in Robert when he begins to serve as the interim president of our university," said President Jones.
As part of her Cal U legacy, President Jones wants to ensure how much she cares for the students, faculty, and staff that make Cal U what it is today.
Quoting Maya Angelou, President Jones said "People will forget what you did and what you said, but they'll never forget how you made them feel."
President Jones wants people to remember the way she cared for everyone at Cal U and hopes that is the way she leaves her legacy as she disembarks from campus.
President Jones refers to Cal U as her second home. She is so grateful on the career she has built over almost the last five decades and is grateful for some of the people she has met in her time.
"Cal U means so much to me," said President Jones.
She really loves to see students succeed, regardless how long it may take for them to complete their studies and earn their degree. She believes that every Cal U student has a bright future ahead of them.
"I will miss a lot of things about this university, but I am glad and extremely grateful for everything and everyone I have encountered during my time here," said President Jones. "I want to wish the best of luck to everyone in the future; I know you all will do great things, and I will be sure to visit often."
Leave a Comment
About the Contributor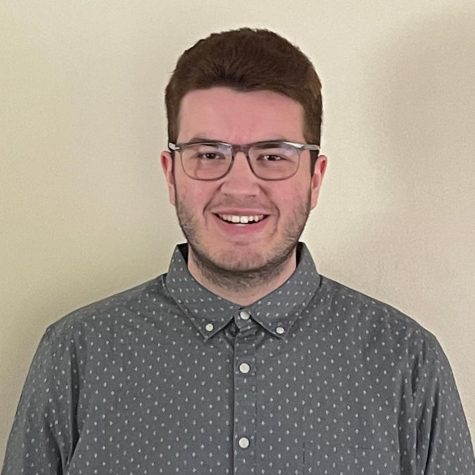 Tom Caton, Editor in Chief
Thomas "Tom" Caton is returning as the Editor-in-Chief of Cal Times for the 2020-2021 school year! Tom is ready for another fun year with the Cal Times.

Tom...