"The Masked Singer" returns for season 4! The most exciting "Who Sung It?" competition returns to TV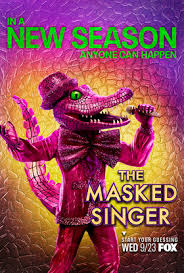 The most intense and exciting singing competition of where people try to guess which star-studded celebrity is singing behind a mask has returned for its fourth season on Fox.
"The Masked Singer" premiered on Fox on Sept. 23 for its fourth season with a whole new line-up of celebrities decked out in crazy masks and costumes. For those not familiar with this show, here is the gist. Some of America's most famous celebrities go undercover and sing their souls out as the panel of celebrity detectives, including Robin Thicke, Jenny McCarthy Wahlberger, Ken Jeong, and Nicole Scherzinger, and host, Nick Cannon, try to put the clues together and guess whose famous face is behind the mask.
No one knows who is under the mask, except certain people who have been sworn to secrecy not to spill any details. Each celebrity wears a mask and disguises their identity; even their voices are distorted when they speak. The only time you hear their real voice is when they are singing on stage.
This season's costumes include the following: Serpent, Gremlin, Crocodile, Broccoli, Giraffe, Popcorn, Jellyfish, Seahorse, Mushroom, Whatchamacallit, Squiggly Monster, Dragon, Baby Alien, Sun, Lips, and Snow Owls. In all, there are 16 costumes, but 17 masked celebrities, as the Snow Owls are the first ever two-person costume in the show's history, making fans have to think even harder.
Ever since "The Masked Singer" first debuted in January 2019, a total of 46 star-studded celebrities have been unmasked on the show. Celebrities have ranged from sports legends to movie stars to some of the world's biggest recording artists, and even a former vice presidential candidate was unmasked! Amongst this season's line-up, some celebrities have a star on the Hollywood Walk of Fame, four to be exact, have played in five Super Bowls, appeared in 151 films and 5.475 television episodes, and sold 281 million records worldwide! Also amongst the cast is one US Olympic gold medalist and one of Time Magazine's 100 most influential people of the year. This season is rumored to have some of the biggest celebrities compared to other seasons.
This season will be unlike any others, as it will be the first season ever to not have a live in-studio audience, due to the covid-19 pandemic. However, the cast and crew have been able to come together safely so we can continue to guess who is behind each mask. Host Nick Cannon, the panel, and the masked celebrities are doing their part and following safety protocols in the studio to continue the toughest guessing game on TV.
There is not much to talk about this season's "The Masked Singer" since the season has just begun! Be sure to tune in to Fox every Wednesday at 8:00p.m. and have your thinking caps on and your notebook ready. This season will be tricky just like the others. Can you recognize some of the country's most famous celebrities just by the sound of their voice? This season will be and will not be like any other at the same time.
About the Writer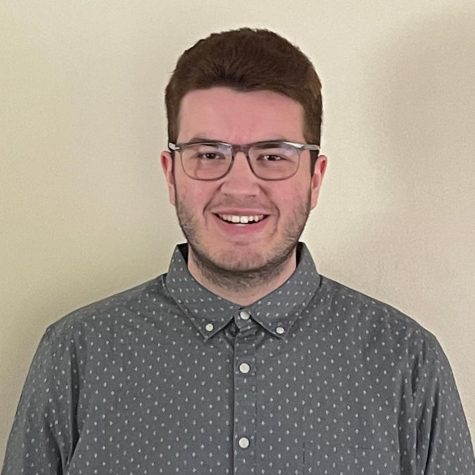 Tom Caton, Editor in Chief
Thomas "Tom" Caton is returning as the Editor-in-Chief of Cal Times for the 2020-2021 school year! Tom is ready for another fun year with the Cal Times.

Tom...