Full-time professor & part-time author, Dr. Melissa Sovak
For those who attend a college, they are completely aware of how busy a student's or even a professor's schedule can get. However, one local professor right here on the campus of Cal U understands what it is like to have a busy schedule, because not only does she devote her time to teaching students, she also devotes her time as an author.
Doctor Melissa Sovak, a professor of statistics and data science in the mathematics department, is a full-time professor and a part-time author. I myself had the pleasure to sit down with Dr. Sovak on my talk show, Caton's Corner, which airs every other Thursday on cutvsports1, and have her explain what it is like to maintain a double life of being a college professor and an author at the same time. 
I personally first heard of Dr. Sovak's work from California University's Facebook page. I knew right then and there I would love to sit down and interview her about what it is like to be an author and have books actually published. During the interview, I wanted to know what is it actually like to be an author. In response, Dr. Sovak stated "It's a lot of fun and very exciting to create something that can be shared with the rest of the world." Dr. Sovak continued, "Writing my own books allowed me to be creative and share my creativity with others." She went on to explain how fun the overall process can be. 
Even though I myself am not an author, finding a publication office that will publish a book can take a very long time and costs a lot of money. In order to learn more, I asked Dr. Sovak if the process of getting a book published can be strenuous or frustrating. At first, Dr. Sovak mentioned it only took her a span of about 11 months to write and publish her book. I found that to be very interesting and exciting because other authors can take years before finishing a book and finding someone to publish it. 
She began writing her first book, The Secret of Dunhaven Castle, which is available for purchase on Amazon and other major retailers and websites, last year in January 2019 and had her book published by the end of November 2019. Sovak also mentioned how tedious the editing can be and how much time it can take to get the story to be perfect. 
Dr. Sovak gave me an insight on her current book, "The Secret of Dunhaven Castle." Dr. Sovak stated "This book is a cozy mystery about a history professor who unexpectedly finds out she has inherited a castle in Scotland.  She moves to the castle with her trusty dog, Riley, only to find out that it's got some unique quirks and there is a little more to her inheritance than she expected!  This book is the first in a series of many Cate Kensie Mystery books.  
During our interview, Dr. Sovak mentioned "A few fun facts about this book: the character, Catherine (Cate for short) is named after my late maternal grandmother and the dog featured in the book, Riley, was written after my dog, Kylo." Dr. Sovak went on to write not just a second book, but also a third book which is set to be released sometime in February and later this year, respectively. 
Her second book is titled "Shadows of the Past: A Shadow Slayers Story." This book is set to be released on February 18, 2020. "This book is a suspense novel about a young woman named Josie who is plagued by nightmares. As she attempts to discover the source of them, she meets a mysterious man who promises to help her. She'll need his help along with a few other friends and family members as she begins to delve into the shadows of her past. This book is also the first in a series of books involving these characters." quoted Sovak. Finally, her third book, "Murder at Dunhaven Castle: A Cate Kensie Mystery," is set to be released later this year. Sovak has not announced an initial date for when the book will be released just yet, but once she does, she will definitely pass on the word to her fans. 
During the interview, Sovak explained "This is the second in the Cate Kensie series. In this book, Cate's back with her pal, Riley and her newfound Scottish friends to solve another mystery, this time involving a murder at the castle." Again, all of Dr. Sovak's books are available for purchase on Amazon, at Barnes & Noble, Google Play, and other major sellers online as well.
Another interesting aspect from our interview was Dr. Sovak's pen name, Nellie H. Steele. I asked why she chose this pen name and just why she chose to have a pen name at all. She explained that it is a family name. Her cozy mystery book, The Secret of Dunhaven Castle, is about a woman named Catherine, who was named after her grandmother, and her maiden name was Steele. "My grandmother's sister had a nickname, which was Nel. So the name, Nellie H. Steele, comes from those two women who were very influential in my life." stated Sovak. 
As we wrapped up the interview, Dr. Sovak has invited all of her guests out to a book signing event at the Barnes & Noble store in South Hills Village on Saturday March 21, 2020. The event will be hosted from 11:00a.m. to 2:00p.m. Other authors will be joining Sovak and she and other authors will be happy to sign a copy of their book just for you. 
At the end of the day, Dr. Melissa Sovak says she is very content being a professor here on campus, but also very much loves being an author and getting the chance to write her own books. I want to personally thank Dr. Sovak again for the interview and I highly recommend that you purchase a copy of one of her books and get ready to have your eyeballs glued to every single sentence on every single page. 
About the Contributor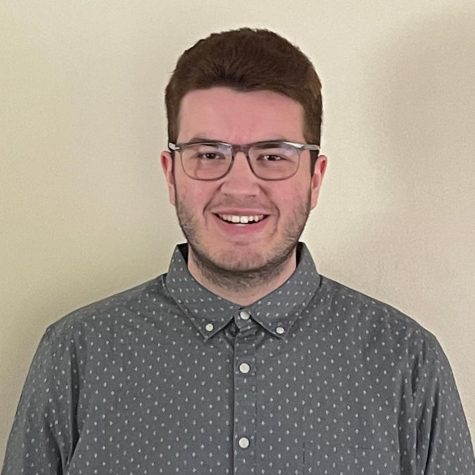 Tom Caton, Editor in Chief
Thomas "Tom" Caton is returning as the Editor-in-Chief of Cal Times for the 2020-2021 school year! Tom is ready for another fun year with the Cal Times.

Tom...