The living legend who was Kobe Bryant
A deadly helicopter crash claims nine lives in southern Ca.
Not everyone is fluent or knowledgeable about professional basketball. But, almost everyone knew or heard of one legendary basketball player, Kobe Bryant. It is amazing how one man could become so influential for so many, whether they were interested in basketball or not.
It was a dark and extremely sad day on Sunday January 26, 2020, when news of a tragic helicopter crash made headlines across America. What was even sadder is the passengers who were on board that doomed helicopter when it took to the sky. 
It was just another typical Sunday for everyone. The world seemed to stop in its tracks when headlines of a deadly helicopter crash was reported in southern California. On board that chopper were nine victims, with one of them being retired NBA legend and former Los Angeles Laker star, Kobe Bryant. Also on board was Bryant's 13-year old daughter, Gianna "Gigi," and seven other victims: Payton Chester, 13; Sarah Chester, 45; Alyssa Altobelli, 14; Keri Altobelli, 46; John Altobelli, 56; Christina Mauser, 38; and the pilot, Ara Zobayan, 50. The pilot of the chopper had more than 20 years of experience. 
Many family members, friends, and fans were devastated to hear this horrible news. Many wanted to know why did this happen and how could this have happened? There were some speculations and circumstances that could have prevented this terrible accident. 
On the morning on January 26, the fog was very thick when the helicopter took off from a local airport in Orange County, California. Investigators are still trying to determine whether the pilot, Zobayan, should have been granted access to fly in such foggy conditions. Investigators are also looking into whether a safety system that federal authorities recommended years ago—one that alerts pilots when they might hit terrain—could have prevented the tragedy. The helicopter that went down in the crash was not equipped with such an alert system. Investigators are even commenting that if the chopper had an alert system, it probably would not have stopped the crash. 
People from all over the world took to social media to post and comment about the tragedy, sending their condolences to the Bryant family and other families impacted by the loss of life. The Los Angeles Lakers, the team which Bryant played his entire 20-year NBA career, met at their practice facility for the first time on Wednesday January, 29. Although Bryant had been retired from professional basketball for four years, the entire Lakers team idolized the five-time NBA champion. Lakers head coach, Frank Vogel, said the team did some shooting drills but it was not considered a "real practice." He said he just wanted his guys to break a sweat and be around each other. 
A vigil was held outside the Staples Center, home of the Lakers, in Los Angeles before the 62nd annual Grammy Awards on the same day. Within days, the vigil grew with flowers, posters in remembrance of Kobe and Gianna, Kobe's #24 jersey, and other ways to remember all victims who perished. Hundreds upon hundreds of fans paid their final respects at the vigil. 
Vanessa Bryant, Kobe's wife, spoke out about the loss of her husband and daughter. She took to Instagram a few days after the crash making the following post "We are completely devastated by the sudden loss of my adoring husband, Kobe—the amazing father of our children; and my beautiful, sweet Gianna—a loving, thoughtful, and wonderful daughter, and amazing sister to Natalia, Bianka, and Capri." Vanessa Bryant said she is unsure on how her family would move forward with the tragic and sudden loss, but she is sure that Kobe and Gianna will "light the way." She then continued by sending her condolences to the families of the other seven crash victims. 
Fans were saddened to hear about the loss of Kobe Bryant. This inspired a few members of CUTV, Cal U's television station, to head out on the campus of Cal U and ask students their thoughts on the topic. With a microphone in hand, Trevin Keteles zipped up his Lakers jacket and interviewed fellow Cal U students how the late NBA star impacted their lives. Students had mixed emotions, mostly sadness, about the passing of the great Kobe Bryant. To watch the whole video, head over to CUTV's YouTube page, cutvsports1. 
On behalf of the CalTimes staff, we send our thoughts, prayers, and condolences to the Bryant family and other families of the other victims in these tough times. Life is short and we take it for granted. Rest in peace to Kobe and Gianna Bryant and the other victims. 
About the Writer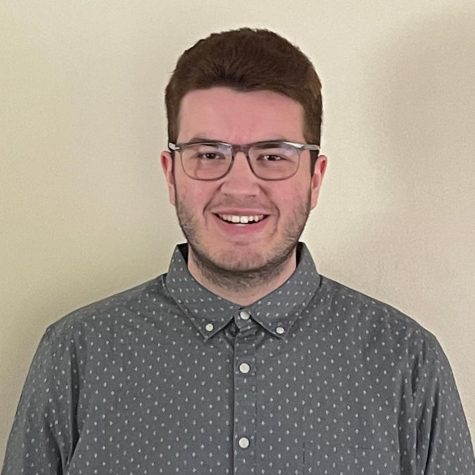 Tom Caton, Editor in Chief
Thomas "Tom" Caton is returning as the Editor-in-Chief of Cal Times for the 2020-2021 school year! Tom is ready for another fun year with the Cal Times.

Tom...