The State of the 2020 Democratic Primary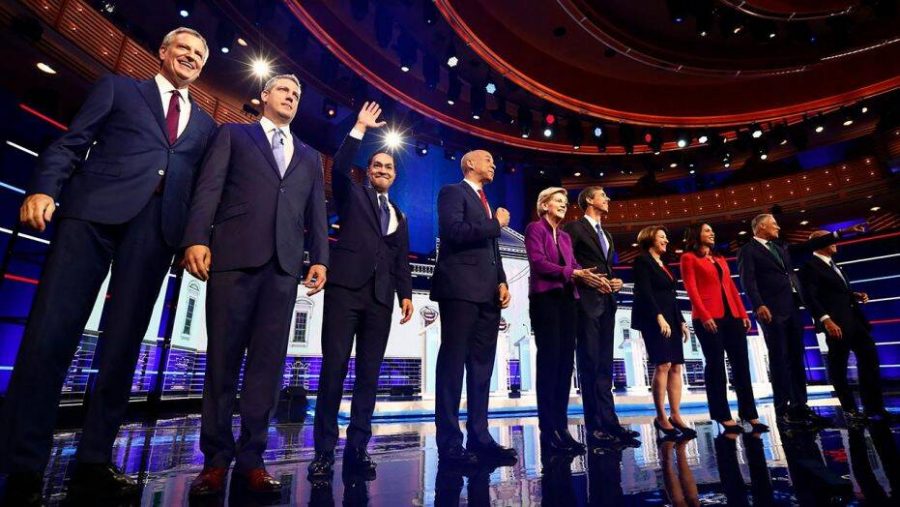 There's no secret that the 2019 Democratic Primary for the Presidential Election has been one of the largest fields ever seen in U.S. history. In fact, it's even larger than most realize. Since 2017, over 250 different filings were made with the Federal Election Commission to grasp at a slot in the Democratic Presidential Primary. From politicians, entrepreneurs, college football coaches, spiritual healers, and even comedians, the field is all but empty for the White House. Despite this, however, the Democratic National Committee was sure to promote relatively strict guidelines, as they should, in vetting and publicizing any and all candidates that want a piece of the limelight. Of the hundreds, only 27 candidates stood out in gaining any traction in national polling. Of the 27, only 21 qualified for the first and second nationally televised debates, and only 11 remain with proper DNC polling and donor criteria in order to qualify for the third. These candidates, in order of polling, include former Vice President Joe Biden, U.S. Senator Elizabeth Warren, U.S. Senator Bernie Sanders, U.S. Senator Kamala Harris, South Bend Mayor Pete Buttigieg, U.S. Representative Beto O'Rourke, U.S. Senator Cory Booker, entrepreneur Andrew Yang, former HUD Secretary Julian Castro, U.S. Senator Amy Klobuchar, and billionaire Tom Steyer. 
Despite any and all challenge thus far in the race, Joe Biden has remained prevalent in all national polling aggregates, but this doesn't mean that there haven't been many points of reckoning from other candidates vying for the nomination. With many gaffes and jabs, the candidates have been hard at work in defining why they feel they are viable in defeating Donald Trump in 2020. This is a good thing, after all, as a recent poll from The Hill described the single most important issue from Democratic voters as the ability to defeat the 45th President. As a question to whether or not they are succeeding in convincing voters that they are the best option is another question.  
As in every election, most candidates have expressed a single-issue beyond electability that they hope will resonate in terms of branding like then-candidate Donald Trump did with immigration in 2016. For instance, Senators Warren and Sanders have opted for the approach of increased social and economic safety nets, such as Medicare-For-All and free college tuition, Senator Harris has upheld the route of pursuing social justice, entrepreneur Andrew Yang has championed the premise of a $1,000 per month "Freedom Dividend" for every U.S. citizen, and U.S. Representative Tulsi Gabbard, who has not qualified for the third debate, focused primarily on American intervention in the Middle East, to name a few. Others in the field, while not necessarily upholding any one issue, hope that name recognition, professionalism, and sense of cause bring them closer to the coveted Presidential ticket.  
Another key tenant of securing such a nomination is the ability to counter the current President on policy. Collectively, most of the Democratic candidates have found consensus on several issues, such as on the issues of healthcare, education, and, most importantly, defeating Donald Trump. But this has not come without severe gravitation towards much policy that, by 2016 standards, would be far beyond the scope of mainstream Democratic, liberal, or even progressive politics. On immigration, for instance, all candidates in the first debate expressed support for not only decriminalizing illegal border crossings, but also providing public benefits, such as healthcare, to those who cross. Aside from a few key issues, however, there is much disagreement and polarization within the party that may lead to issues down the road, I feel.  
Much like 2016, current polling has nearly every Democratic presidential candidate defeating Donald Trump in a general election. This has become all but a common trend in the months leading up to the Iowa caucuses, or by extension, in the case of Hillary Clinton, the night of the election. Donald Trump's favorability has realistically peaked about 90% among Republicans, with about 42% approval amongst the general public, 60% of which believe he will win re-election. With the economy steaming forward, leading forward with path of success with notes of uncertainty, there's no denying that it will be a contentious, yet exciting election following Super Tuesday, where the presumptive nominee for the Democrats will be determined. 
In my opinion, I am conflicted as to who the Democratic nominee will be. As someone who identifies as a person that is more right-wing and conservative in nature, I would enjoy seeing a Tulsi Gabbard or an Andrew Yang acquire the nomination; not because I feel as if they would perform poorly, but because I fundamentally find myself agreeing with, or at least finding common ground with, on some policy. The easiest assumption, however, would be to assume that former Vice President Joe Biden will be the nominee, but I greatly believe this will not be the case. I feel as if Elizabeth Warren or Kamala Harris would be more viable, and competitive, contenders to the President, as Biden's continuing history of tongue-in-cheek remarks and a questionable past will come back to haunt him, as displayed in the first debate where Harris questioned Biden on his past criticism of the desegregating of busing in the 1970s.  
In the end, I view the state of the 2020 Democratic Primary as relatively decent, but the question remains if it will be strong enough to unify, steer electability, and find success in defeating Donald Trump in the 2020 general election. As of now, my opinion remains that continuing polarization and party infighting will lead to their ultimate detriment. But either way, I am intrigued by the prospect of the political season coming back into full swing. Presidential politics: back so soon? If you thought 2016 was bad, get ready for part two.  
About the Contributor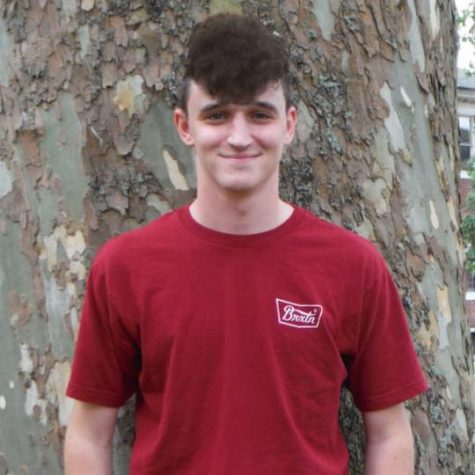 Cameron King, Opinions Editor
Cameron King is a senior at California University of Pennsylvania, majoring in Communication Studies with a concentration in Public Relations and a minor...