Vulcans Travel to New Hampshire
What it is like to work with CUTV & Cal Times
The California University Vulcans football team has traveled extensively throughout many states in the New England area of the United States. Over the weekend of September 6th, five members from California University Television (CUTV) traveled to Saint Anselm College in Manchester, New Hampshire. Being the editor-in-chief of Cal Times and a member of CUTV has opened many doors for me to travel on trips like this.
It was not a super early crew call, but an early enough crew call time where all members still had sleep in their eyes. Members awoke pretty early on the morning of September 5th. Fellow CUTV members consisted of Gary Smith, Director or CUTV, myself, Tom Caton, Carl Childs, Devon Gerena, and Colin Kirkwood. The five of us loaded in the van with our belongings and equipment and trekked over 600 miles to the little town of Manchester.
Before we even got on the actual road, us manly men made a very important pit stop in the nearby town of Belle Vernon. We definitely had to take a moment and stop at Starbucks to grab some coffee to wake us up. Now with fall literally right around the corner, pumpkin spice everything was everywhere. We passed through many states including Pennsylvania, New York, Connecticut, Massachusetts, and finally the place of destination, New Hampshire. After what seemed to be a very grueling car ride, we finally arrived in Manchester twelve hours after initially leaving Cal U.
Located in southern New Hampshire, Manchester is a bustling little city consisting of over 110,000 residents. Saint Anselm College is literally smack-dab right in the middle of the community. The town of Manchester was established before the United States declared independence from England in 1776. This town, which sits along the Merrimack River, was founded in 1751. St. Anselm College was not founded until almost 140 years later in 1889. St. Anselm is a Benedictine, liberal arts college and is the third-oldest Catholic college in New England. The college was named for Saint Anselm of Canterbury (who was the Archbishop of Canterbury from 1093 to 1109). St. Anselm has a much smaller enrollment compared to Cal U with only about 2,000 students. Manchester has a small college campus and huge surrounding town while California has the exact opposite.
The matchup between the California Vulcans and the St. Anselm Hawks took place in the evening of Friday September 6th. It was a nail-biting game during all four quarters with our California Vulcans emerging victoriously after a substantial win over the St. Anselm Hawks. The final score was 59 to 13, California. The crew of five amazing guys traveled back to California Saturday morning after a well-deserved celebration Friday night with the Vulcans amazing win.
I have to say it is very thrilling and exciting to be a member of Cal Times and CUTV at the same time. Many opportunities have come my way and every single experience I have down in the media suite is added to my list of memories. The fall semester has just begun so all of us in the media suite are buckling up for a long but fun season. If you ever want to have as much fun as I do being a member of CUTV and Cal Times, and you want to get involved, stop down in the media suite! The CUTV and Cal Times office is located in the Natali Student Union Building in room 143. Hope to see you down there real soon!
Leave a Comment
About the Contributor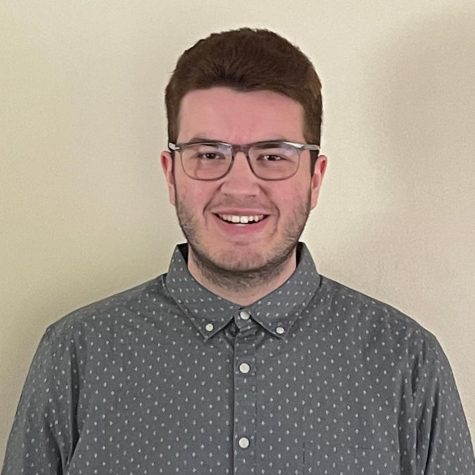 Tom Caton, Editor in Chief
Thomas "Tom" Caton is returning as the Editor-in-Chief of Cal Times for the 2020-2021 school year! Tom is ready for another fun year with the Cal Times.

Tom...