More TV Show Reboots?
Popular Disney TV shows might be getting a reboot
There are more rumors about popular children television shows having reboots. Recently, there were rumors about a Drake & Josh reboot and now, rumors are going around about two more possible tv show reboots. Miley Cyrus made hints that a possible Hannah Montana reboot is in the works and Selena Gomez also made hints that a possible Wizards of Waverly Place reboot may also be in the works.
Hannah Montanaand Wizards of Waverly Placewere both wildly popular television programs featured on the Disney Channel from between the years of 2006 to 2012. Hannah Montanaoriginally aired from March 2006 to January 2011. The program focuses on 14-year old Miley Stewart (portrayed by Miley Cyrus) who is a teenager living a secret double life as an average schoolgirl by day and as the famous recording artist Hannah Montana by night. She keeps her secret to herself and only a few people know of her alter ego. The story follows the daily life of Stewart, her older brother Jackson, her best friends Lily and Oliver, and her father Robby, which is Cyrus's real-life father and country singer, Billy Ray Cyrus.
Hannah Montanawas very popular during its heyday, running four seasons with almost one hundred episodes intact. Also, the show even went on to produce two movies. However, fans of the star-studded singer are convinced that a definite Hannah Montana reboot will happen. Cyrus posted pictures on Instagram of her new hair-do. Her hair closely depicts the blonde wig she constantly wore throughout the seasons of Hannah Montana. Fans went wild over this picture, causing it to soar over three million likes within twenty-four hours! She has also posted numerous pieces of content of being in her Hannah Montana wig and singing famous songs from the show including "Best of Both Worlds" and "Nobody's Perfect."
As it stands, there is no official confirmation of a Hannah Montana reboot, even though Cyrus appeared to have lowkey confirmed of a possible reboot. Of course this could all be coincidence but, given that hit shows like Drake & Josh and That's So Raven have all been, and are being given, the reboot treatment, it seems plausible that Hannah Montana could be making a comeback too. Seeing as Miley has now had a break from the show, she may actually be excited to return to it, whether that's in the form of a new series, film or something else.
Hannah Montana is not the only show with rumors of a reboot. The cast of another popular Disney show, Wizards of Waverly Place, also made hints about a reboot occurring. It is no secret that Wizards of Waverly Placewas one of Disney's most popular shows of all time. Selena Gomez, Jake T. Austin, David Henrie, and the rest of the cast won over the hearts of millions in the 2000s and now it looks like they are about to do it all over again. Henrie recently appeared to confirm that a reboot is in the works with a secret meeting at Disney+ headquarters and now the rest of the cast have hinted that it is actually happening.
The show originally aired from October 2007 to January 2012 and chronicles the adventures of the Russo Family. The Russos live on Waverly Place in Manhattan's Greenwich Village, above a sandwich shop with they own and run. The family consists of siblings Alex (Selena Gomez), Justin (David Henrie), and Max (Jake T. Austin). The three siblings are wizards and live with their Italian father, Jerry, a former family wizard, and their mortal Mexican mother, Theresa. Since they live in a moral world, the Russos are required to keep their existence of wizardry a secret.
Just like Cyrus took to Instagram, posting content as Hannah Montana, Henrie also took to Instagram. He posted a photo of him standing next to a Disney sign with the caption: "@Disney+, let's do this." Over the weekend of April 5, a tweet went viral in which a fan wrote: "Raven is back, the Jonas brothers are back, Hannah Montana is back. I think we all know who's turn it is," alongside the opening credits of Wizards of Waverly Place. It was not very long before actual Wizards cast members started retweeting it. As it stands, David Henrie, Jake T. Austin, Maria Canals Barrera and Jennifer Stone have all retweeted it.
Of course, there are no official confirmations about there being a Hannah Montanaor Wizards of Waverly Placereboot, but all signs are pointing to a yes. Disney+ is set to launch in the US later this year with reboots of the likes of High School Musical, Sister Act and The Parent Trap already confirmed. Could Wizards of Waverly Place be joining them? Fans are going absolutely berserk over all of these reboot rumors. Now, fans anxiously wait and hope that these rumors eventually become true.
About the Writer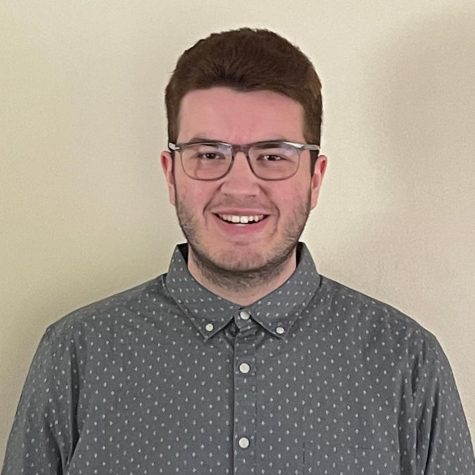 Tom Caton, Editor in Chief
Thomas "Tom" Caton is returning as the Editor-in-Chief of Cal Times for the 2020-2021 school year! Tom is ready for another fun year with the Cal Times.

Tom...