College Admissions Scandal
50 individuals, including famous celebrities, are involved in a nationwide college admissions scandal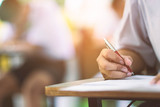 Every teenager dreams of attending college after graduating high school. However, the process of applying to getting accepted into the college of your dreams can be very challenging. Some people are even so sly to try and cheat their way around the system and take the easy way out. Earlier this month, federal prosecutors stated that about 50 people took part in a scheme that involved either cheating on standardized tests or bribing college coaches and school officials to accept students as college athletes. Some of those students have not even played that certain sport before!
The general public was extremely shocked to hear that actresses Lori Loughlin and Felicity Huffman were among the dozens of parents facing federal charges. Others charged include nine coaches at elite schools; two SAT/ACT administrators; an exam proctor; a college administrator; and a CEO who admitted he wanted to help wealthy families get their kids into elite colleges. This whole scandal was orchestrated by William Rick Singer, CEO of a college admissions prep company called "The Key." Singer ended up pleading guilty to four charges and admitted that everything he was accused of is true. US attorney Andrew Lelling stated "There was essentially two kinds of fraud that Singer was selling." One form was cheating on the SAT or ACT and the other was using Singer's connections with Division I coaches and using bribes to get these parents' kids into some of the best schools in the United States with fake athletic credentials.
Prosecutors stated that some parents paid anywhere between $15,000 and $75,000 per test to help their children achieve a better test score. Singer allegedly arranged for a third-party—usually Mark Riddell—to take the test in secret for the student or either replace the student's test responses with his own. Questions were asked how Riddell was able to take the tests without getting caught by test administrators, but apparently Singer bribed those test administrators. In some cases, parents took part in Singer's scheme to bribe college coaches and athletic officials to get their children accepted as college athletes as well. Lori Loughlin, who is famous for portraying Aunt Becky in the sitcom Full House, and her fashion designer husband, Mossimo Giannulli, allegedly agreed to pay bribes totaling about $500,000 to get their two daughters designated as recruits to the University of South Carolina crew team. However, neither of Loughlin's daughters ever competed in a crew.
But how did Singer conceal these massive payments? He disguised the bribe payments he was receiving as charitable contributions to the Key Worldwide Foundation. Across the country, parents are outraged that wealthy families cheated the system to get their kids into elite universities. Parents who played by the rules, without bribing, had their kid's college applications rejected while those who did send bribes, got accepted. A group of parents and college students who were rejected from the schools filed a federal lawsuit against those who took part in the college scandal. They stated they would not have wasted their time or money applying if they knew the process was rigged.
Some of the universities involved in the scandal was: The University of California, UC Berkeley, UCLA, The University of South Carolina, Stanford University, Wake Forest University, Yale University, The University of Texas at Austin, and Georgetown University. Ever since the scandal, those involved have paid some serious consequences for their horrible actions. Lori Loughlin was dropped from the Hallmark Channel and season five of Fuller Houseon Netflix. Loughlin's daughter, Olivia Jade, was dropped by TRESemme and Sephora after the scam. Since the scandal emerged, some celebrities even deleted their social media accounts to try and escape the backlash they are receiving from people all across the country.
At the end of the day, cheating will get you absolutely nowhere. Cheaters never win and everything you do throughout life could potentially come back to haunt you. Follow the rules and do not play against them. Honesty really is the best policy when you look at it.
Leave a Comment
About the Contributor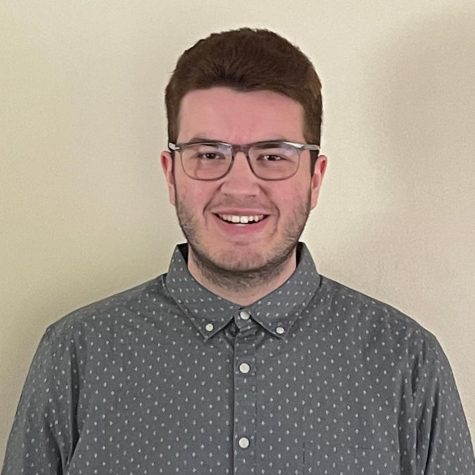 Tom Caton, Editor in Chief
Thomas "Tom" Caton is returning as the Editor-in-Chief of Cal Times for the 2020-2021 school year! Tom is ready for another fun year with the Cal Times.

Tom...