Inspiration Behind "Pittsburgh Dad" Videos Passes Away
Pittsburgh grieves the loss of Keith Wootton
It was an extremely sad day in Pittsburgh as actor Curt Wootton, most famously referred to as "Pittsburgh Dad," announced on his "Pittsburgh Dad" Facebook page that his father, Keith Wootton, had passed away on February 11, 2019.
Wootton posted this message on his Facebook page on February 13: "With a very heavy heart I must announce that on Monday I lost my father, Keith Wootton. As many of you may know my father was the inspiration behind this silly character that I have played for the last 7 years. He exemplified what it meant to be a true Pittsburgher throughout his entire life with his Bloomfield roots, hard-working attitude, and total pride in the city which he adored. Growing up one could definitely categorize him as a disciplinarian, but that sternness could easily give way to his tremendous sense of humor. And I'll never forget how good it made me feel just hearing his laugh. He was and will always be the show's biggest fan. May the electric bill always be low, the roadwork get done, and the Steelers just run the "G***amn ball" when they're supposed to. We'll always love you dad and just know that you made Pittsburgh a better place and me a better man."
Mr. Wootton created the character along with his collaborator, filmmaker Chris Preksta. Their very first official "Pittsburgh Dad" video dropped in October 2011 and it was almost an immediate viral sensation. In the coming years since, it has become a bona fide internet institution. The pair have filmed more than 300 videos that have accrued tens of millions of views and have over 168,000 subscribers on their dedicated YouTube channel. They have also spun off short films, holiday specials, merchandise, and limited-edition Eat'n Park Smiley Cookies.
Curt has portrayed the "Pittsburgh Dad" character since 2011, posting videos showcasing fatherly reactions instantly to any Western Pennsylvania native. The series creator, Chris Preksta, stated that Keith Wootton was encouraging about every project he and his son started. "It was always fun to see him beaming with pride talking about his son's accomplishments," Preksta wrote on his Facebook page. "What a legacy he leaves, that his inspiration is responsible for millions of laughs and smiles."
Wootton said his father could be a disciplinarian, but "that sternness could easily give way to his tremendous sense of humor" — traits easily recognizable in Wootton's "Pittsburgh Dad" character. "He was, and always will be, the show's biggest fan," Wootton wrote. "Pittsburgh Dad" videos posted over the past two months alone have received more than 1.5 million views on YouTube, and Wootton's videos of a stereotypical "Yinzer dad" regularly receive more than 50,000 views each. The character went on to be featured in local commercials and even inspired a beer from Full Pint Brewing Co., their "3-2-1 Win" pilsner. As of 7 p.m. on Wednesday February 13, Wootton's post on the "Pittsburgh Dad" Facebook page had garnered more than 7,300 comments.
Wootton stated his father will be dearly missed but he will definitely continue on carrying his legacy and will continue to make the "Pittsburgh Dad" videos.
View Comments (1)
About the Contributor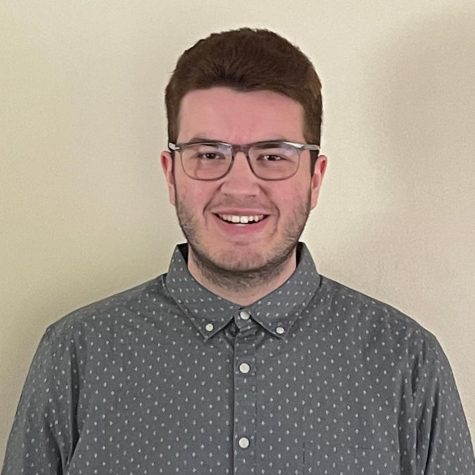 Tom Caton, Editor in Chief
Thomas "Tom" Caton is returning as the Editor-in-Chief of Cal Times for the 2020-2021 school year! Tom is ready for another fun year with the Cal Times.

Tom...