Stephen Hillenburg, Creator of SpongeBob SquarePants, Passes Away at Age 57
It was a very sad and solemn day for the residents of Bikini Bottom and the Nickelodeon family. Stephen Hillenburg, the creator of the hit Nickelodeon series "SpongeBob SquarePants" has passed away from ALS at the age of 57.
Born in Lawton, Oklahoma, and raised in Anaheim, California, Hillenburg became fascinated with the ocean as a child and developed an interest in art. He started his professional career in 1984, instructing marine biology, at the Orange County Marine Institute, where he wrote "The Intertidal Zone," an informative comic book about tide-pool animals, which he used to educate his students. In 1989, two years after leaving teaching, Hillenburg enrolled at the California Institute of the Arts to pursue a career in animation.
He was later offered a job on the Nickelodeon animated television series "Rocko's Modern Life" (1993–1996) after his success with short films "The Green Beret" and "Wormholes" (both 1992), which he made while studying animation. In 1994, Hillenburg began developing The Intertidal Zone characters and concepts for what became "SpongeBob SquarePants." The show premiered in 1999 and has aired since then. The TV show has gone on to become the fifth longest-running American animated series; the show will celebrate its twentieth year on Nickelodeon next year in May.
Besides his two Emmy Awards and six Annie Awards for SpongeBob SquarePants, Hillenburg also received other recognition, such as an accolade from Heal the Bay for his efforts on elevating marine life awareness, and the Television Animation Award from the National Cartoonists Society.
Before discovering the sponge who lives in a pineapple under the sea, Hillenburg spent his early life working as a marine biologist. While working there one of the educational directors asked him if he would be interested in creating an educational comic book about the animal life of tidal pools. He created a comic called "The Intertidal Zone," which he used to teach his students.
It featured anthropomorphic forms of sea life, many of which evolved into SpongeBob SquarePants characters—including "Bob the Sponge", the comic's co-host, who resembled an actual sea sponge, as opposed to his later SpongeBob SquarePants character, who resembles a kitchen sponge. He tried to get the comic published, but the publishers he approached turned him down. After only teaching for a few years, Hillenburg became involved with television and launched "SpongeBob SquarePants." Some evidence shows the idea for "SpongeBob SquarePants" dates back to 1986.
In March 2017, Hillenburg disclosed to Variety Magazine that he had been recently diagnosed with amyotrophic lateral sclerosis (ALS), commonly known as Lou Gehrig's disease, which affects and causes the death of neurons that control the brain and the spinal cord. He released a statement to the publication, in which he said that he would continue to work on SpongeBob SquarePants "for as long as [he is] able." Sadly, Hillenburg passed away on November 26, 2018 due to complications from ALS. "SpongeBob SquarePants" will continue on however, despite its creator passing away at such a young age.
About the Writer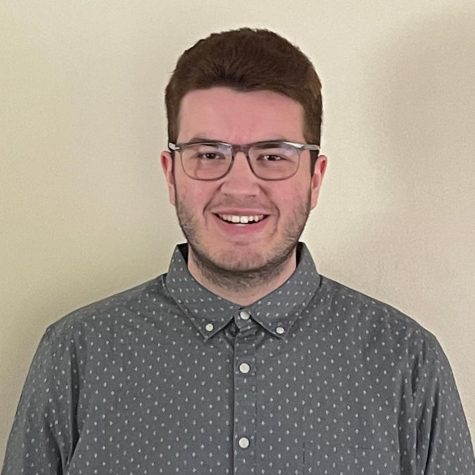 Tom Caton, Editor in Chief
Thomas "Tom" Caton is returning as the Editor-in-Chief of Cal Times for the 2020-2021 school year! Tom is ready for another fun year with the Cal Times.

Tom...