Rockefeller Center Tree Lights up NYC Skyline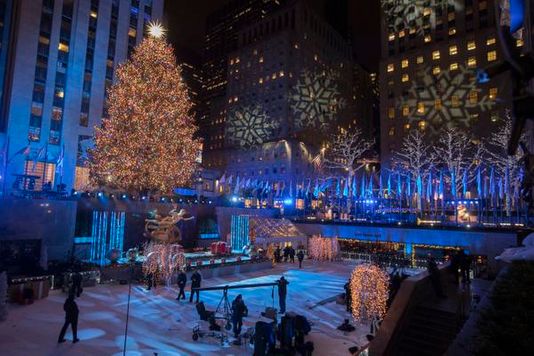 In order to get into the Christmas spirit, you need a Christmas tree, lights, and ornaments. But every year in Rockefeller Center in New York City, they go big to get into a festive mood. The gardening team at Rockefeller Center usually searches for a nice Norway spruce that is typically at least 75 feet tall and dense enough that you should not see the sky through it. Once an acceptable tree candidate is found, it is brought to its new home at Rockefeller Center.
The Rockefeller Center Christmas Tree is a large Christmas tree placed annually in Rockefeller Center, in Midtown Manhattan. The tree is erected in mid-November and lit in a public ceremony in late November or early December. A Norway spruce is used just about every year because research indicates that its characteristics of a straight trunk and the ability to resist wind make it a sturdy choice; and its size, on average between 80 and 100 feet at full maturity, matches Rockefeller Center's height requirements.
The Swarovski-crystal star that tops the tree first appeared in 2004 and has been reimagined by architect Daniel Libeskind for 2018. The new version has 3 million crystals, 70 glass spikes and, with a brightness of 106,000 lumens, may be powerful enough to turn night into day. After the tree is done spreading holiday cheer, it is sent on its merry way to be used as lumber for Habitat for Humanity.
If you happened to watch this year's edition of "Christmas in Rockefeller Center," the tree this year stands 72 feet tall, weighs in at more than 24,000 pounds, is about 75 years old, and has been decorated with more than 50,000 lights! In December of 1931, the Rockefeller Center Christmas Tree tradition unofficially began when demolition workers put their money together to purchase a 20-foot tall balsam fir. In 1933, the first formal Rockefeller Center Tree Lighting Ceremony was hosted.
The tree has been lit every year, with the exception from 1942-1944 during World War II due to black out rules. The 86th annual tree lighting ceremony was broadcasted on NBC on November 28, 2018. Throughout the night, a star-fueled lineup of singers were present to get spectators into the Christmas spirit by singing some Christmas classics. The singers who were present that night were: Diana Ross, Tony Bennett, John Legend, Diana Krall, Brett Eldredge, Darci Lynne Farmer, Martina McBride, Pentatonix, and Kellie Pickler.
There is already more than 8 million people living in New York City, but during the night of the tree lighting ceremony, more than 750,000 spectators pack into less than ten city blocks just to catch a glimpse of the huge Norway spruce standing in the center. To get a decent view of the tree, spectators start arriving to Rockefeller around 3:00 PM, six hours before the tree is even lit! New York City is already a magical place, but it becomes an even more magical place when the Christmas season officially begins.
About the Writer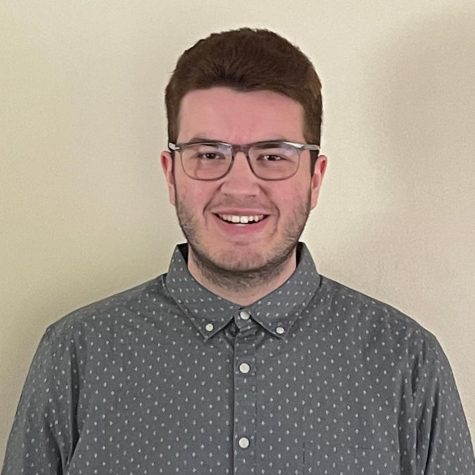 Tom Caton, Editor in Chief
Thomas "Tom" Caton is returning as the Editor-in-Chief of Cal Times for the 2020-2021 school year! Tom is ready for another fun year with the Cal Times.

Tom...