Cher: Here We Go Again Tour
If you happen to be a fan of music sensation Cher, you might have already heard the famed singer has announced an upcoming tour, "Cher: Here We Go Again," which will officially kick off in January 2019. Fans are going wild over the huge announcement. The tour includes thirty stops in more than twenty states and Cher will even make a few pit stops across the border in Canada!
The tour will officially begin on January 17, 2019 in Fort Meyers, Florida at the Germain Arena. The tour will last for at least ten months, so there is plenty of time and plenty of destinations to see Cher in concert for possibly the final time. Cher first announced her tour when she visited Ellen DeGeneres on her talk show on September 7, 2018. The studio audience cheered, but cheered even louder after DeGeneres said every member in the audience would receive a pair of tickets to see Cher in concert in Las Vegas, Nevada. Talk about being in the right place at the right time!
Cher's career has spanned more than six decades and we have seen her transition through many hair-dos, eccentric outfits, and many hit songs we can never get enough of. Cher first gained popularity in 1965 as one-half of the folk rock husband-wife duo Sonny & Cher after their song "I Got You Babe" reached number one on the American and British charts.
As every passing decade went on, Cher became more popular and famous. Her songs reached number one on musical charts almost everywhere. In 2002, Cher launched "The Farewell Tour," a 59-date North American tour that was thought to be the final concert tour of her career. This tour became one of the highest-grossing tours of all time, earning over $250 million! Cher has won a Grammy Award, an Emmy Award, an Academy Award, three Golden Globe Awards, a Cannes Film Festival Award, a special CFDA Fashion Award, and a Kennedy Center Honors prize, among several other honors. She has sold over 100 million records worldwide to date, becoming one of the best-selling music artists in history. She is the only artist to date to have a number-one single on a Billboard chart in each decade from the 1960's to the 2010's.
If you live in Pittsburgh or the surrounding area and want to see Cher in concert, make sure you are free on Thursday April 18, 2019. Cher is performing at PPG Paints Arena at 7:30PM this night. Your most basic ticket will cost you $62 per ticket, and prices steadily increase from that point. If you want to be right up front with all the action and get the best view of Cher, that will cost you a very pretty penny. Tickets at that seating location will run you almost $1,700! But who could ever put a price on a once-in-a-lifetime experience?
Cher is getting ready to go on tour for possibly the final time in her career. If you are absolutely dying to see her in concert, this is the time to go see her. Do not wait and do not miss out and get stuck behind. Get ready fans, because here we go again!
About the Writer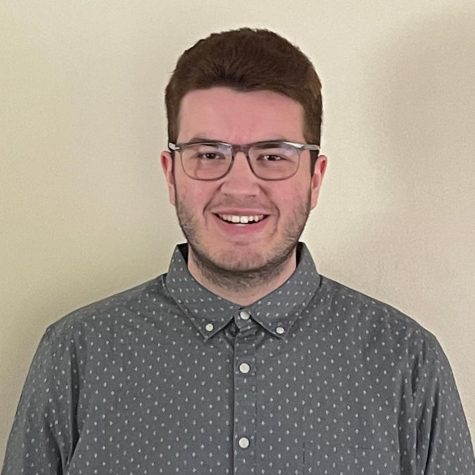 Tom Caton, Editor in Chief
Thomas "Tom" Caton is returning as the Editor-in-Chief of Cal Times for the 2020-2021 school year! Tom is ready for another fun year with the Cal Times.

Tom...