A bittersweet goodbye: Thank you, Cal Times
With their upcoming graduation, the California Times is losing two members of our editorial staff.
Rachael Kriger, editor-in-chief, and Mari Boyle, news editor, will be leaving the Cal Times. Before they leave, the two wrote separate goodbye letters, which will be published in the May 4 Cal Times print edition.
Rachael and Mari, thank you for all you do!
Rachael Kriger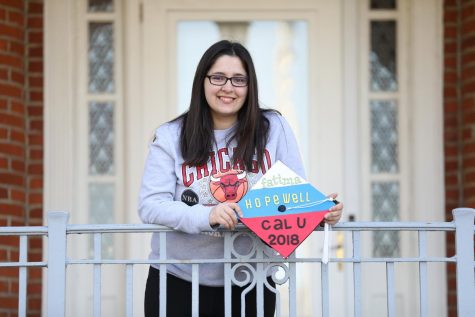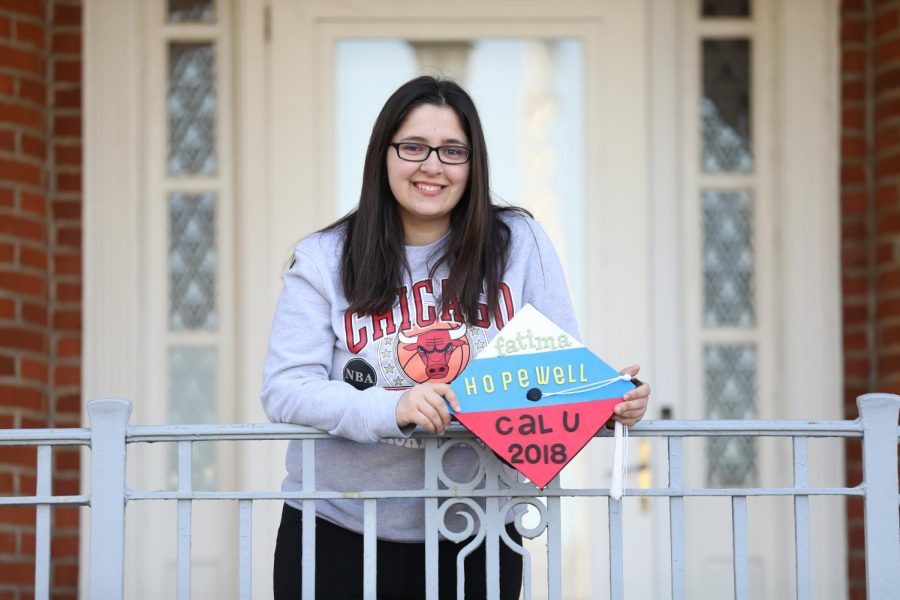 After three years, the chapter of my life at California University of Pennsylvania is coming to a close.
It's a bittersweet moment for sure. Some of my best memories in my young, 21-years old living have been here at Cal U. More specifically, they've been in the media suite — a place that I easily call home.
In my second semester, my mentor Jose Negron nominated me — and I was elected — to be the Sports Editor. From Jeff Helsel's knowledge, our adviser at the California Times, I was the first female Sports Editor.
There's a lot of pride in that — and I took it seriously.
I fell in love with layout and next thing you knew, I was elected — unanimously — to be the next Editor-In-Chief of the California Times newspaper. I remember shedding a few tears at the meeting, being amazed about how my dreams were coming true in such short time.
Being the Editor-In-Chief for the last few years as been an amazing endeavor. Overseeing a large group of students is hard work, but it's so rewarding. I did all this while holding a job at the Herald-Standard in 2016-17 and the Mon Valley Independent in 2017-18.
Needless to say, the patience of my fellow editors for me has been immense and appreciated.
I couldn't have asked for a better editorial staff. I have been lucky to share the newsroom with wonderful talents like Jessica Crosson, Danny Beeck, Taylor Barta, James Rudolph and my fellow senior Mari Boyle.
The magic we created together with this newspaper always put a smile on my face. An even bigger smile would crease when we would be in the newsroom together, debating newspaper ideas or just laughing and telling jokes.
I couldn't ask for better friends, because my editors have become my family.
But now, it's time for me to bid farewell. All good things must come to an end. With that said, I am really excited, happy and proud to pass the torch of being Editor-In-Chief to Danny Beeck. My sports editor for the last two years, I don't expect anything else but greatness from Danny.
Passing the torch is bittersweet, but I'm excited for Danny to have his moment.
To my editors, one piece of advice I want to pass: the newspaper isn't always going to be perfect. There will be mistakes, and you guys know that better than any other editorial staff. However, learn from your mistakes and keep pushing for an amazing paper. I have nothing but confidence and belief in your skills.
You guys will make an incredible newspaper.
To everyone in the Media Suite, I thank you for your friendship and guidance. I couldn't have done any of this without the respect and guidance from Jeff Helsel, Gary Smith and Pam Delverne. Not only are the three of you my advisers, but you're my mentors.
Gary, I hope you get that cover next year.
To my friends over at CUTV, another media outlet I participated in, I thank you for your friendship and belief in my skills. Sometimes, I didn't believe in myself, but the CUTV crew always believed in me. So thank you, Colin Kirkwood, Steve Ruffing, Brett Dice, Anthony D'Agostino, Zoe Webster, Alicia Lackey, Tristan Bartolomucci, Cheyenne White, Sarah St. Jacques, Dalton Oswald, Matt Dever and Dillon Gaudet.
A huge shout out to Steve for being my partner when calling soccer and basketball together!
To the professors that helped me along the way, and other staff — Miss Carolyn Taard, Dr. Anthony Carlisle, Dr. Kim Vanderlaan, Dr. Rick Cumings, Dr. Carole Waterhouse, Dr. Brent House, Dr. Sarah Downey and Professor Karen Kastner — thank you for everything.
Thank you to my support system back home, especially my parents, John and Rita, for always believing in me. If it wasn't for their support, love and constant faith — and a few prayers from my incredible mother — I wouldn't be where I'm at today. I owe it all to them!
To my friends on campus: Kelley Milavec, Sarah Mathews, Claire Prendergast, Scott Sheppard, Wesley Norris, Brad Britvich, Maddy Ohler, Branda White, Chelsea Feudale, Amanda Sloan and Shalene Hixon.
There are just too many to name!
I appreciate everyone for picking up a copy of the Cal Times and reading my work, along with the other editors. To be able to create a newspaper, something that is dispersed all over campus, is truly an honor and a privilege.
I came. I saw. I conquered. Thank you, Cal Times.
Signing off as Editor-In-Chief for the last time:
Rachael A. Kriger, Editor-In-Chief
Mari Boyle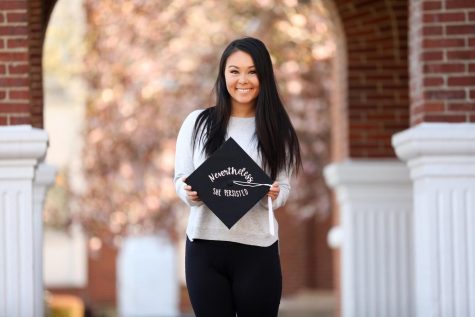 It is crazy to think back to when I was brand new to the California Times at my first Media Suite Open House or seeing my first story in print to now graduating as the News Editor for the Cal Times.
It has been such an enjoyable journey from staff writer, to Opinions Editor and finally News Editor.
Being a part of the Cal Times has taught me so much about journalism and I have gained so many great friends along the way.
A special thanks to the editorial staff that brought me in and the editorial staff I served with, including Rachael McKriger, my fellow graduate, Jessica Crosson, Danny Beeck, Taylor Barta and James Rudolph. Of course, a big thank you goes to Jeff Helsel and the rest of the Media Suite Staff.
I will never lose my appreciation for journalism and hope to work in the field again sometime in the future.
Next, I will be attending Penn State University Dickinson Law School in the fall.