Rachael McKriger's Top 5 Cal U sports moments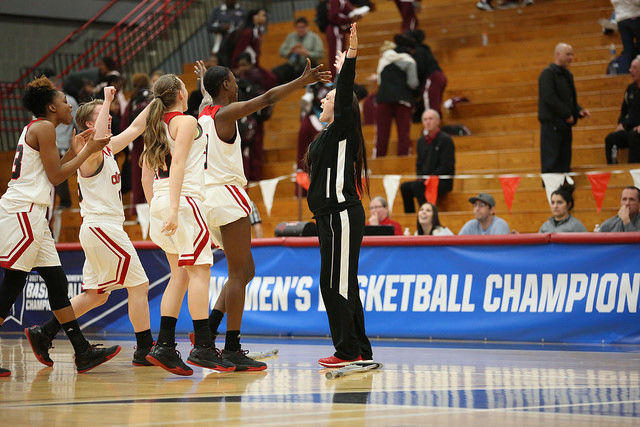 With my college graduation approaching in a fast manner, I decided to follow in a former sports editor's footsteps.
When Matt Hagy graduated from California University of Pennsylvania in fall 2015, he wrote his Top 10 Cal U sports moments. However, I decided to only do five for the sake of spacing and keeping things uniform.
I've experienced a lot during my three years at Cal U. Some of my favorite memories include covering different sports events, from basketball to track.
Without further ado, here are my Top 5 moments in Cal U Vulcan sport.
5. Cal U wins the Coal Bowl over IUP
There is no other rivalry like a classic football rivalry.
"Friends don't let friends go to IUP" is a classic saying from proud Vulcan supporters. Indiana University of Pennsylvania and Cal U have had a long, withstanding rivalry in all sports. However, every year, the two sides face off in the Coal Bowl.
Back in 2016, the Vulcans narrowly won the Coal Bowl, 31-28.
A last minute, 39-yard field goal by Will Brazill gave the Vulcans the victory.
Normally, I go home on the weekends but I stayed home for this one. In 2015, I missed the Coal Bowl game, but this game had Gary Dunn at the helm as head coach. Seeing the Vulcans reclaim the Coal Bowl trophy was a big highlight as my first semester as Sports Editor.
4. Three 1,000-pointer scorers
During my time at California University of Pennsylvania, I've seen three women's basketball players score 1,000 points: Miki Glenn, Sierra Barrett and my fellow senior, Shatara Parsons.
It's an incredible achievement done through four years of hard work, dedication and hustle. Every time I watched those three players, there was never a question about toughness. Vulcan women's basketball head coach Jess Strom has produced incredible players throughout her years at Cal U, but those three are at the top of my list.
It wouldn't shock me to see players like D.J. Hahn, Gina Vallecorsa and Bianca Jasper hit that same mark in the coming years.
With an upcoming recruiting class of strong, young athletes, Cal U women's basketball has a solid future ahead of them.
3. Luka Anđušić steps on the court one last time
I have had the privilege of calling Luka a friend of mine at Cal U, so naturally hearing that his senior season was cut short by injury, I was devastated for him.
However, one senior night against Clarion University, he stepped on the court one last time. Honored alongside teammates Eric Green, Cordell Smith, Robel Teckle, Isaiah Lewis, Terry Davis Jr. and Jameal Tucker, Anđušić stepped on the court for one minute.
To my fellow seniors from the basketball team — both the men's and women's — congratulations on graduating and opening a new chapter of our lives!
2. Arganbright wins at PSAC Championship
While I wasn't in York, Pa., for the actual event, Jade Arganbright — arguably one of the best swimmers in the history of California University of Pennsylvania — won the 200 breaststroke at the PSAC Championships.
I've interviewed Jade for a few stories and got to know her well through the process. Arganbright might be one of the most intelligent swimmers I've ever talked to. When you to talk to her about swimming, it's not just diving into a pool and moving your arms.
I don't think I could ever meet anyone else that could even come close to explaining the dynamics of swimming like she did.
1. Vulcan Soccer
If you know me on a personal level, you'd know that soccer — which really is called "football" — is my area of expertise.
Soccer is my favorite sport in general, but covering it for the Cal Times and CUTV was a big dream come true. I first got my taste of broadcast journalism when the California Vulcans men's soccer team hosted Cedarville University at the Phillipsburg Soccer Facility.
On the call with me was Steve Ruffing, who showed me the ropes of calling soccer matches.
The Vulcans ended up winning the match in a dramatic fashion, with Cooper Amos scoring the game-winning goal in the 86th minute. I'll never forget the diving header into the back of Cedarville's net, which was assisted by Mike Cummings.
There are my five favorite sports moments during my three years at California University of Pennsylvania! Good luck to my fellow graduates, whether they are athletes or not, in the next phase of their journey!
About the Contributors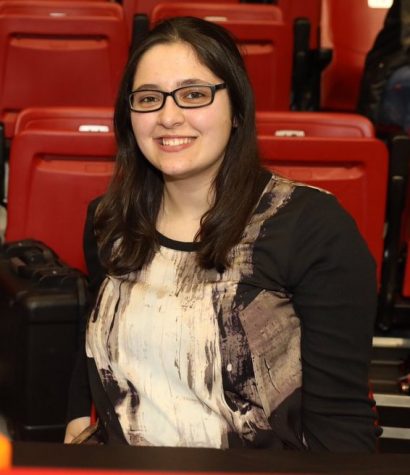 Rachael McKriger, Editor In Chief
In her senior year of college, Rachael McKriger is serving her second consecutive term as Editor-In-Chief of the California Times in the 2017-18 school...