Jae'len Means on his success in track, upcoming tournaments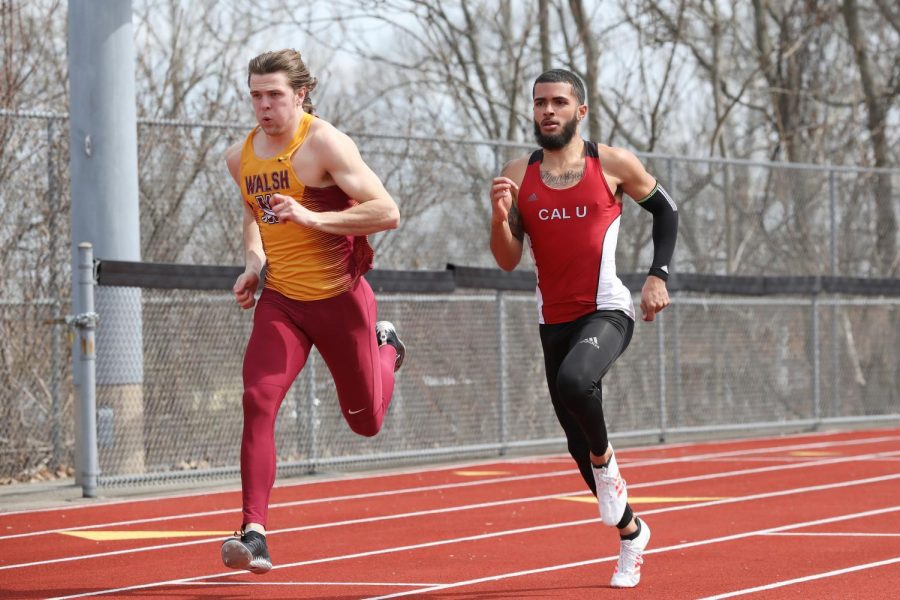 Jae'len Means almost switched from short distance track to long distance.
During his junior year of high school at Gateway High School, Means began running short distance, but then suddenly started to compete in the 400 meter race.
"I even thought about the 800," Means said.
However, the competition in longer runs ended, and Means went back to 100, 200 and 400 meter races. His first track race ever was a 100 meter short distance race.
Now, as a junior at California University of Pennsylvania, Means has found success with his event. Means recently ran a record-setting 200-meter race at William & Mary last weekend. The record was originally set by Brad Rager in 2006.
Means broke the record with a time of 21.17 seconds, which is the fastest time in the PSAC and seventh-best in NCAA Division II this season.
Means called breaking the record a "relief."
"Working day in and day out and to see that time pay off means a lot," Means said.
Right now, his eye is on the PSAC and NCAA Championship meets, which will be held in the beginning and end of May, respectively.
Until then, Means and the rest of the Vulcan track team will compete in various meets. Means said the goal right now is to remain healthy for the later tournaments.
"That's my main goal going into every weekend," Means said. "The times will be good or bad, up and down, but me staying healthy is the biggest thing that will get me going the furthest late in the season."
Means will also take the time to hone his leadership skills. An upperclassmen, Means has been helping younger students adjust to the collegiate, Division II level.
"I think it's mental," Means said. "Freshmen really don't have an idea of what being a colligate athlete is yet. Their schedule changes, their eating schedule changes and their whole life changes. I think just keeping them motivated and showing them that they have the talent to be great. They have to believe it first before they can do it."
Means also will strive for more accolades. Already this season, Means has garnered All-Region Honors in two events. He has also been named the PSAC Track Athlete of the Week three times already this season.
"They mean a lot," Means said. "Working every day and working hard is putting Cal U on the map. We're not the biggest school and have the most athletes in track. For regions to see us on that stage is huge for me. I want to put Cal U on the map."
Helping Means put Cal U on the map is track head coach Daniel Caulfield.
Means said he and Caulfield have a positive, strong relationship and that his passion and knowledge of the sport has helped him grow as an athlete.
"He wants us to run fast, but he wants to make sure we're doing alright," Means said. "He cares a lot about us."
Until the PSAC and NCAA tournaments, Means and his team will compete in different conditions, including inclement weather. However, Means said that the team is well equipped to run in inclement conditions because of their preparations.
"If you can train in it, you can sprint in it," Means said.
About the Contributors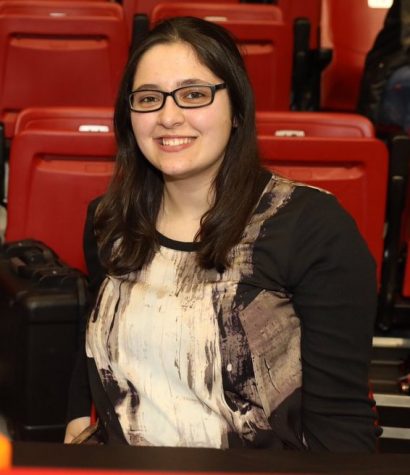 Rachael McKriger, Editor In Chief
In her senior year of college, Rachael McKriger is serving her second consecutive term as Editor-In-Chief of the California Times in the 2017-18 school...