Zlatan Ibrahimović: Another piece of football royalty lands in MLS
Hang on for a minute...we're trying to find some more stories you might like.
After playing in some of the greatest leagues in the world, for some of the best clubs throughout Europe, Zlatan Ibrahimović has arrived to the United States.
The flashy forward, who has featured for big name clubs like Juventus, Barcelona, Paris Saint-Germain and Manchester United, signed with the LA Galaxy in Major League Soccer on March 23.
Ibrahimović's arrival to MLS is a huge leap for the league. The MLS is known as an up and coming league, despite having operations since 1994. The MLS has been given a rap of being lower than European clubs, which was — and is — to be expected. The best clubs are in Europe, and so are the best players and coaches.
In general, the best competition in soccer is over in Europe.
However, big name players have come over to MLS, including David Villa, Andrea Pirlo, Kaka and Bastian Schweinsteiger — just to name a few.
The big names have come to the MLS on the tail end of their career. The funnel of older players from Europe certainly has helped the popularity of the league, but has also put a damper on the league's reputation.
Instead of being seen as a fresh, competitive league, the MLS is known to other leagues as the "retirement" league.
Ibrahimović's arrival to Los Angeles is just the latest example of that. It seemed that he didn't have many options. Despite saying that money didn't play a role in his relocation to Los Angeles, Ibrahimović just recovered from a nasty knee injury and hasn't found consistent time on the pitch in a year.
"Let's see. I've been injured for a long time," Ibrahimović said to the LA Galaxy's official website. "People forget when I play the first game and score two goals…you shouldn't forget that I was out for almost one year. I came back for [Manchester] United and played six or seven games. But we need to step it up day by day. We need to be intelligent. But I feel ready. I feel good. Next game, I'm probably there from the start."
"I've been here one week. I look, I learn, and then I go for the kill."
The acquisition of Ibrahimović to the Galaxy is just what that team needs. Under the leadership of head coach Sigi Schmid, the Galaxy lacked offensive firepower last season. In his debut, Ibrahimović scored two goals against rival club Los Angeles FC, securing a big 4-3 win.
The popularity of Ibrahimović making his way to MLS is without a doubt, and not even in question. However, with older players making their way to the league, it kind of sets the league back when it comes to being taken seriously.
While it's true that soccer players should do whatever they can to get over to Europe — and that soccer in the United States will never get to the level that it's at in Europe — the MLS is trying to bud their own talent. It's proved successful in low-key players like Matt Besler, Graham Zusi, Kellyn Acosta and Wil Trapp, but other players have gone off to Europe to expand their opportunities.
Which is what they should be doing.
Despite some of the young, budding talent in the league, the MLS is mainly seen as a retirement league.
Should more big-name players reach the MLS at the end of their careers, that notion won't go away anytime soon.

About the Writer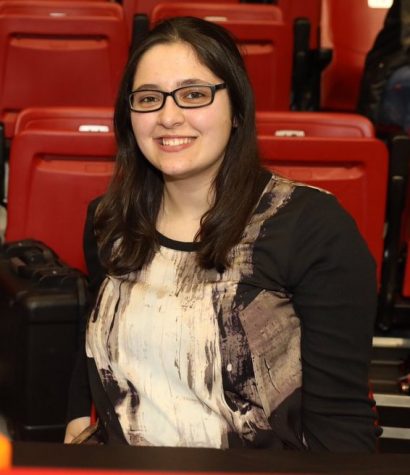 Rachael McKriger, Editor In Chief
In her senior year of college, Rachael McKriger is serving her second consecutive term as Editor-In-Chief of the California Times in the 2017-18 school...