Carter Krick on final season, leadership among seniors
Hang on for a minute...we're trying to find some more stories you might like.
Carter Krick is one of 10 seniors on the California University of Pennsylvania baseball team.
Two of those seniors are redshirt seniors, but Krick is not. A starting pitcher for Mike Conte's team, Krick's main role is throwing for "at least a third" of game one during the weekends. His biggest goal as the leading pitcher is to get the team off to a good start.
"You have to set a good tempo to get the team started," Krick said.
Krick, who hails from Lancaster, said that the baseball team is in a rough patch — because of weather.
Most games have been postponed, including big tilts against Kutztown, West Liberty and Bloomsburg. However, Krick said that the team — who has a veteran presence with seven juniors — is used to it.
"We know it's going to be a 'find out the next day,'" Krick said. "Sometimes we don't know if we're playing two seven inning games or one nine inning games. We have be prepared for anything."
Most of their games consist of double-headers, which Krick says can be tough, mentally.
"You always have to hit the reset button, whether you crush the team the first game or, God forbid, you get crushed," Krick said. "You have to start fresh and forget it. That's the hardest part about the double-header games, getting a new, fresh mindset."
The team has PSAC rival games coming up against teams like Clarion, Slippery Rock and Indiana.
Krick is personally looking forward to the IUP game, as he will face former assistant coach Anthony Rebyanski.
"There's a friendly rivalry for pride," Krick said. "It's like playing your best friend. It's personal, in a good way."
Another game circled on Krick's calendar was the recent tilt against Mercyhurst. The team lost all four games, but Krick found plenty of positives to take away.
"That game, I was thinking about it from Tuesday to Friday," he said. "That's the only thing that was on my mind. I think it's just the fact that they were so good last year. They had such a good season. We obviously didn't get the result we wanted. But it was a game everyone was looking forward to. We were slotted at No. 5 in the West at the beginning of the season and they were No. 1."
"We just wanted to come out and go right after them."
Despite a win-loss record, Krick is enjoying the season and becoming more of a leader. He said that the team is sharing leadership opportunities with the heavy crop of upperclassmen.
One aspect that the team is focusing on is helping freshmen adjust from high school baseball to college. The baseball team currently has five freshmen.
"The way you play really doesn't change from high school to college, but it's a different mindset," Krick said. "That's the good thing about having a lot of upperclassmen. We've been in their position and we've been waiting to get our shot so we know what it takes. We've been in their shoes. We can guide them and teach them more of the mental aspect. Especially with the younger pitchers, that's the big thing."
Helping the pitchers primarily have been Krick and Matt Carter. He also said other teammates have been in the loop with pitcher training.
"We tell them that the way they pitch in college has to be sharper," Krick said. "Everything has to be on."
Despite taking on leadership opportunities, the seniors are still answering to head coach Mike Conte.
At Cal U for over 20 years, Conte has a caring nature to his players, according to Krick.
"I just like his personality," Krick said. "I've played for coaches that are a completely different than him. That made me know that I wanted to come here. He really wants to teach us and he cares about us. I never had a coach who cared about us like this. He's always making sure we're OK and I really like that."
Krick said that he hopes the efforts of Conte, his teammates and himself will be rewarded with a strong end to the season.
The team primarily plays at the Washington Wild Things Park.
Despite the travel to get there, Krick acknowledged that some fans make the trip out. However, he would love to see the number increase in his final season.
"It's always nice to get students to come out," Krick said. "I know it's in Washington, but it really does resonate on the field, having people there to cheer you on."
The baseball team's next trip to their home field will be on Friday against Pitt-Johnstown at 1 and 3 p.m. They will also head back to the Wild Things Park on April 3 at 1 and 3 p.m.

About the Writer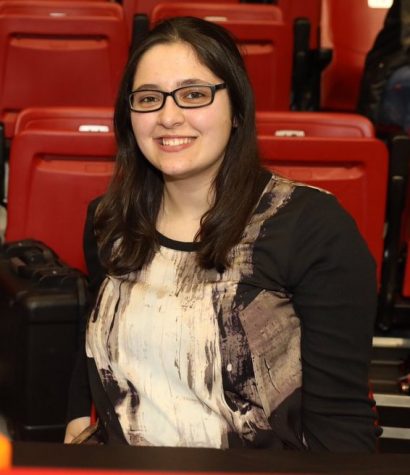 Rachael McKriger, Editor In Chief
In her senior year of college, Rachael McKriger is serving her second consecutive term as Editor-In-Chief of the California Times in the 2017-18 school...