An end of an era: Highlights for the last Warped Tour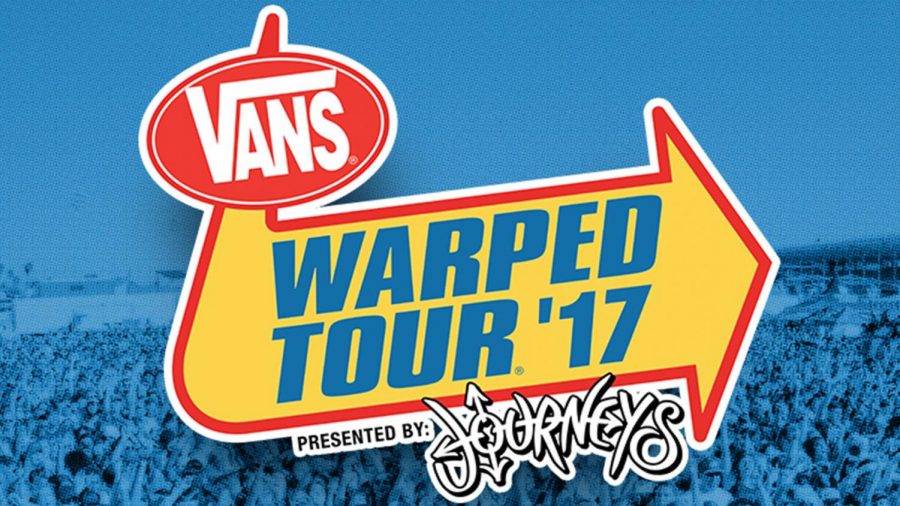 After over 20 years of touring across the country, the Vans Warped Tour will end travelling touring after this summer.
The decision was made by Kevin Lyman, the founder and operator of 4Fini, Inc. He is also the founder of the Vans Warped Tour.
Lyman announced the news back on Nov. 15, 2017. In a blog post on Warped Tour's official website, Lyman wrote that "with many mixed feelings, I am here to announce that next year will be the final, full cross-country run of the Vans Warped Tour."
"I have been a very lucky person to have traveled across the country and sometimes around the world as one of the founders and producers of the Vans Warped Tour," Lyman added.
This year, though, the lineup doesn't disappoint.
Big name punk rock bands, including Real Friends, Issues, The Maine, Mayday Parade, Sum 41 and All Time low are returning to the stage, to name a few.
Other notable bands include Falling In Reverse, We The Kings, Crown the Empire, August Burns Red and Knuckle Puck.
Below, I highlight some of my favorite additions to the Warped Tour lineup and why you should check out the final cross-country Vans Warped Tour.
Band Highlight: Knuckle Puck
The band that I am most familiar with on Warped Tour is Knuckle Puck. I have seen the five-man band a total of six times throughout the last three years. Recently, they came to Pittsburgh at Mr. Small's Theatre in Millvale in November 2017.
Knuckle Puck has always put on a good show. In addition to their smash songs off the album Copacetic the band has new material from their 2017 release, Shapeshifter. The band also released an EP called Shifted in 2018.
Knuckle Puck has been on Warped Tour before, back in 2015 and 2016. They were absent from the tour last year, and this year they will take the Journey's Left Foot stage.
Band Highlight: The Maine
The last time The Maine took the Warped Tour stage was back in 2014. Now, four years later, The Maine is back, and will perform on the Journey's Right Foot stage.
The Maine is popular for songs like "English Girls," "Am I Pretty?" and "Into Your Arms." The band was founded in Arizona back in 2007. Their first Warped Tour was back in 2009 after they headlined a co-tour with We The Kings.
I personally have never seen The Maine in concert, but I have heard good things from other fans. Their music is catchy and easy to listen to. Their favorite album of mine is American Candy and I would highly recommend listening to it before Warped Tour.
Band Highlight: Issues
Tyler Carter and company are back on the Warped Tour lineup after forgoing the tour last year. Issues, on the 2016 Vans Warped Tour, performed on a Pokémon-themed stage – and even sang a cover of the show's theme song.
This year, Issues is back – but not with new music. The group is working on their next album, but their latest release was Headspace back in 2016.
The band also has one other full-length album, titled Issues and two EPs called Black Diamonds and Diamond Dreams.
I have only seen Issues in concert at Warped Tour, but my lifetime concert friend Abby has seen the band before at Stage AE. I take her word on it that it was a fantastic show, but from what I've seen at Warped Tour, I could only imagine that was even better.
Issues, performing on the Journey's Right Foot stage, will put on a heck of a show.
Band Highlight: Reel Big Fish
Bringing a different form of genre to Warped Tour, Reel Big Fish is a ska punk band from California.
Their best known hit, released in 1997, is called "Sell Out." However, since then, the band has released multitudes of new music, including eight full-length albums. Made up of Aaron Barrett, Matt Appleton, Derek Gibbs, John Christianson, Billy Kottage and Edward Larsen, the band's last album released was called Candy Coated Fury.
The only time I saw Reel Big Fish was at the 2016 Warped Tour and they did not disappoint. The band brings a different type of energy to the crowd at Warped Tour. It's refreshing to have a different sound at a packed venue.
Surprise, Surprise: Sum 41 makes a comeback
Sum 41, does that sound familiar?
The band, made up of Deryck Whibley, Dave Baksh, Jason McCaslin, Tom Thacker and Frank Zummo, has been around since 1996. The pop punk band has been on nine headlining tours and seven co-headlining tours.
Sum 41 has been on Warped Tour seven times. Their most notable songs include "In Too Deep," "Fat Lip" and "Still Waiting."
Band that's not on Warped Tour, but should be: Set It Off
One of the biggest surprises to me when the lineup came out was the absence of Set It Off. The band, made up of Cody Carson, Maxx Danziger, Dan Clermont and Zach DeWall, was surprisingly left off the lineup.
Set It Off attended Warped Tour in 2013, 2014, 2015 and 2016.
The group's last album release was in 2016, with an album titled Upside Down. Their other albums include Duality (2014) and Cinematics (2012).
When I went to my first ever Vans Warped Tour, Set It Off was the band that I knew the most. I really wasn't into many of the other bands at first, but I knew every word to Set It Off's music. I was surprised, like many other loyal fans, that the band wouldn't attend the last tour.
The Dates
The Vans Warped Tour will begin on June 21 in Pomona, California, and will run until Aug. 5, finishing up at West Palm Beach, Florida.
The closest date around the area is in Burgettstown, about an hour away from campus, on July 16. Other venues include Cuyahoga Falls, Cincinnati and Detroit.
General admission tickets are $45.
About the Writer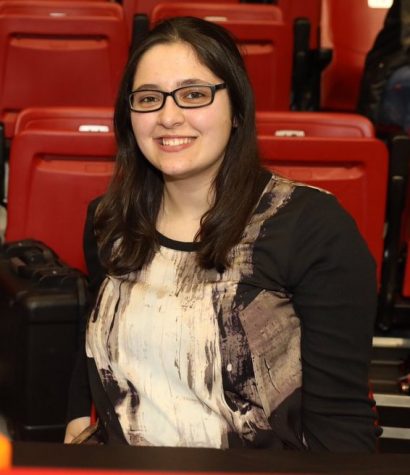 Rachael McKriger, Editor In Chief
In her senior year of college, Rachael McKriger is serving her second consecutive term as Editor-In-Chief of the California Times in the 2017-18 school...