VAR: Is it good for soccer or does it delay?
Hang on for a minute...we're trying to find some more stories you might like.
Soccer is a sport of fast-paced action.
It is two separate halves of 45 minutes of non-stop action. In many cases, it goes longer than 45 minutes with the addition of stoppage time.
However, the continuous game is getting slowed down with the introduction to modern technology.
Soccer has implemented Video Assistant Referees into their sport. The referees, who aren't near the field but surrounded by almost every angle video, can be called upon by the head referee, who is on the pitch, to summon a video replay.
The video replays, according to FIFA's official website, can be used on goals, penalty decisions, red card incidents or if a player was wrongly accused of an action. The referee summons video referee by using his fingers to draw a box.
If a player asks to summon VAR or make the symbol, they are instantly given a yellow card. However, in the opening match for Los Angeles FC, a new club in Major League Soccer, Carlos Vela made the symbol but was not given a card.
The MLS implemented VAR on Aug. 5, 2017, after the MLS All-Star Game. The VAR has now been used as well throughout the German Bundesliga.
The idea was originally approved in August 2016 by the International Football Association Board (IFAB). The first use of VAR came between the New York Red Bulls II and Orlando City B of the United Soccer League.
"The time [has] come for the discussion/debate to be based on evidence," David Elleray, a technical director of IFAB, said. "Everyone (whether they support or oppose video assistance for referees) agreed that we needed to see if it works and whether or not it benefits the game. The initial testing will deliberately have a limited focus to minimize the impact of the flow and emotions which are crucial to football."
Just recently, on March 8, FIFA elected to use VAR in the upcoming 2018 FIFA World Cup, which will be hosted in Russia.
"As of today, video assistant refereeing is part of football," Gianni Infantino, the current president of FIFA, said. "We hope and encourage a favourable decision in this respect because we are very positive about VAR."
According to Infantino, the decision to use VAR was "unanimously" approved. He also said that VAR is beneficial. The only qualm that Infantino had was that the decision to review and communication between the referees and players needs to be sped up.
For someone who has been watching soccer for a long time, VAR is a huge adjustment. Unless there is an injury, substitution or yellow/red card, there is no stopping in soccer. There is constant play and it makes the game interesting. Hockey is almost the same way, except there are three period, so the stoppage in play is increased.
For the players on the pitch, the constant motion keep their adrenaline going. Soccer is a tough sport, since the players are in constant motion for long periods of time. When the play stops, the players experience their limbs getting heavier. The constant motion basically takes away from being tired.
VAR isn't perfect, as there have been some faults. However, for the most part, the decisions that referees have made have been accurate. There is a big debate between whether VAR is taking away from the game and turning soccer into American football.
In soccer, you don't have coaches that can throw the challenge flag, though. You only have referees making decisions. A flagrant foul could happen in front of a coach, yet they, just like their player, can't request to summon VAR.
For the most part, VAR is accurate. However, it seems to take away from the fast-paced nature of the game.

About the Writer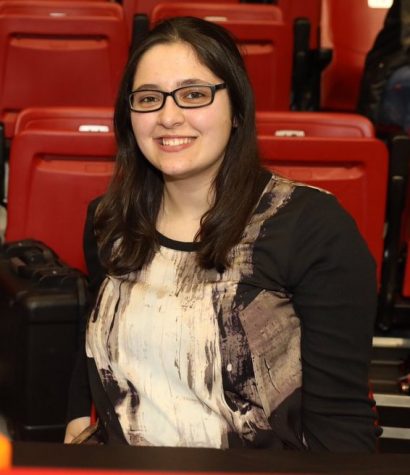 Rachael McKriger, Editor In Chief
In her senior year of college, Rachael McKriger is serving her second consecutive term as Editor-In-Chief of the California Times in the 2017-18 school year. In addition to being Editor-In-Chief, McKriger also serves as a writer (mainly in sports) and photographer. McKriger also writes outside of the Cal Times, as she's a sports journalist for...