90th Academy Awards brings tears and cheers
The 90th annual Academy Awards, or simply referred to as The Oscars, was held on Sunday at the iconic Dolby Theatre in Los Angeles. The even was hosted by late-night talk show host Jimmy Kimmel.
This was Kimmel's second time hosting the Oscars. Many different — and favorite — actors and actresses dressed exquisitely in their suits and dresses and awaited for the big show to see who would be winning an Oscar this year.
Kimmel began the show with his opening monologue.
In his monologue, he cracked jokes about Harvey Weinstein, the new Avengers movie Black Panther, and the envelope mix-up at last year's Academy Awards. Kimmel was also sure throw in some political jokes that jabbed President Donald Trump, his staff and his administration.
While praising Jordan Peele for becoming only the third person to be nominated for Best Directing, Screenplay and Picture for his debut film, Kimmel joked, "None other than President Trump called Get Out the best first three-quarters of a movie this year."
Later, he gave a nod to Call Me By Your Name, a movie with a lot of critical acclaim, but not huge box office numbers.
"We don't make films like Call Me By Your Name for money," Kimmel said. "We make them to upset Mike Pence."
Kimmel closed his monologue with one last plea to the winners at the 90th Academy Awards, to use their speeches to thank family, old teachers, friends, whoever or call out causes they think are important. Still, he also urged them to keep their speeches short.
The person with the shortest speech, Kimmel said, would go home with not just an Oscar, but a brand new jet ski.
Overall, 24 Academy Awards were presented throughout the evening. Some of the categories included Best Picture, winner: The Shape of Water; Actor in a Leading Role, winner: Gary Oldman; Original Screenplay, winner: Get Out, written by Jordan Peele; and many more!
If you did not watch the award ceremony and would like to view the complete list of winners, log onto www.theverge.com.
Believe it or not, this year's Academy Awards Ceremony hit a record all-time low with viewer ratings. According to Fox News, the politically-charged 2018 Oscars were down 20 percent in the ratings compared to the 2017 Oscar numbers, averaging 26.5 million viewers.
ABC and the Academy have partnered on the event more than 50 times, but the network historically takes a back seat to the Academy when it comes to calling the shots, insiders say. Viewers tend to complain about the Oscars for a variety of reasons, ranging from self-serving tributes to the yearly tradition of leaving fan favorites out of the "In Memoriam" segment.
This year, for example, Adam West and Glen Campbell were posthumously snubbed. Others feel the telecast ends too late, takes too long, is too politically correct and does not feature TV stars in an era when television produces household names at the same rate as films.
Ever wonder what it would be like to hold an Oscar or how a statuette is produced?
Every Oscar statuette is 13.5 inches tall and weighs approximately 8.5 pounds. The material consisted in a statuette is solid bronze and then coated in 24-karat gold. The production of each Oscar statuette costs about $400 to make and more than 3,000 awards have been given out since the first award show back in 1929.
Also, winners are not allowed to keep the actual award. Since 1950, the Academy has not allowed a winner to keep their award unless a "First Right of Refusal" agreement is signed. Some Academy Awards have been sold on the open market ranging from hundreds of thousands to millions of dollars!
Overall, the 90th annual Oscars was a good time to watch on television. Now we await until next year for the 91st annual Oscars and see what films will win an award.
About the Contributor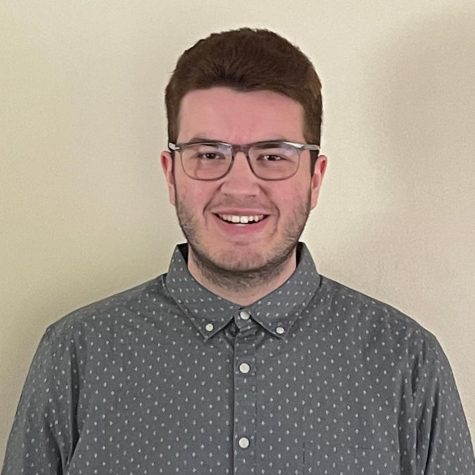 Tom Caton, Editor in Chief
Thomas "Tom" Caton is returning as the Editor-in-Chief of Cal Times for the 2020-2021 school year! Tom is ready for another fun year with the Cal Times.

Tom...