Fergie's National Anthem performance sparks debate
Former Black Eyed Peas artist Fergie performed the National Anthem at the 67th NBA All-Star Game at the Staples Center in Los Angeles, CA on Feb. 18, 2018.
The audience in attendance that night and the audience watching at home had mixed emotions about her performance. Also, her performance went viral all over the Internet and social media shortly after she turned her microphone off and left the Staples Center.
Fergie was given praise and criticized for her performance, but she was mostly slammed for the performance. Many who watched it stated how horribly she performed.
According to People Magazine, Fergie stated she "was honored and proud to perform the National Anthem and I wanted to try something special for the NBA."  The singer was dragged on social media for her version of the Star Spangled Banner, even by those who acknowledge how incredibly difficult it is to sing and memorize this song.
If you did not watch Fergie's rendition, it is uploaded on YouTube and almost every other website imaginable.
Currently, there are already more than 17.7 million views of the video on YouTube! Many other celebrities were in attendance at the game that night, one of them being Jimmy Kimmel whose reaction was caught on camera. During his late-night talk show on Tuesday February 20, he explained his grinning response. He clarified he did not even realize his reaction was being filmed.
Kimmel stated during his opening monologue, "I feel like I need to address something that happened Sunday night at the NBA All-Star Game. I was at the game with my son Kevin, and somehow, I became a part of the National Anthem fiasco."
Kimmel continued stating "Fergie gave an unusually sultry version of our National Anthem."
Kimmel also recalled how he had received multiple messages on his cell phone after he appeared on television after Fergie's performance.
Kimmel continued on, "I didn't realize I was on camera—but then my phone started buzzing with text after text and I was like…oh, I must have been on camera." However, Fergie apologized after her rendition of the National Anthem went wrong. She simply wanted to try and sing it in a slower, jazzier version.
According to NationalPublicRadio.inc, Fergie vocalized in a statement "I'm a risk taker artistically, but clearly this rendition didn't strike the intended tone. I love this country and honestly tried my best."
There were viewers who stated Fergie actually did good singing our National Anthem. But unfortunately, most of the feedback she received was negative. She was even criticized harshly for taking a different and unusual approach when stepping up to the microphone moments before the music began to play.
Overall, I watched her performance and to be honest, it was not the absolute best rendition of the Star Spangled Banner, but Fergie gave a valiant effort. That is what really matters in my perspective.
The National Anthem is tough to sing no matter what situation. Whether you are trying to sing it in front of your pet at home or singing in front of a worldwide audience, it is a difficult song to maneuver properly.
About the Writer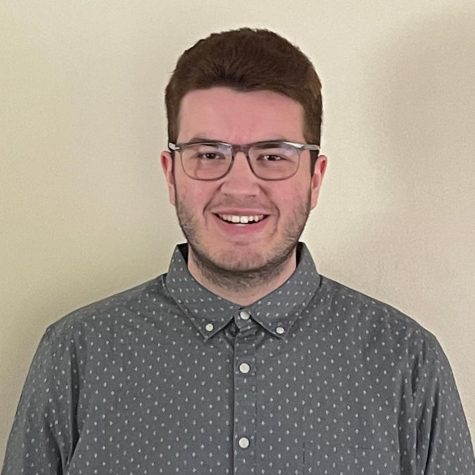 Tom Caton, Editor in Chief
Thomas "Tom" Caton is returning as the Editor-in-Chief of Cal Times for the 2020-2021 school year! Tom is ready for another fun year with the Cal Times.

Tom...