Curtis ready for new, challenging adventure at Cal U
Hang on for a minute...we're trying to find some more stories you might like.
It's a new dawn for women's soccer at California University of Pennsylvania.
That's the new motto for brand new head coach Pete Curtis, who was hired by the university and introduced on Feb. 7.
Curtis is a veteran of NCAA coaching, in both the men's and women's game. His recent coaching experience included spending the past 11 seasons at nearby Washington & Jefferson College.
His record with the Presidents was 132-69-17 during his tenure. He was named the PAC Coach of the Year three times.
Now, at Cal U, he's hoping to bring the same success he found in Washington over to California.
In addition to success, Curtis hopes to also bring a strong team ethic on and off the field and a belief that "together anything is possible."
"Despite the extreme competition in the PSAC we can back in the leading pack," Curtis said. "We have all the tools in place, it's just the question of using them the right way."
Curtis said that one of the reasons he accepted the job at Cal U was because it was an "interesting" challenge.
"I think the opportunity to recruit a broader base of student athletes appealed to me, given the wide variety of majors available at Cal U," Curtis said. "The relatively lesser cost of attendance than the previous school I was at and the great catchment area of western Pennsylvania were factors."
Curtis also admitted that Cal U was the only school he would have chosen, due to keeping his residence in Washington County.
"It was a good opportunity with little interruption to my life and my family's life," Curtis said. "I heard good things about the school from my daughter [Shannon], who graduated here a couple years ago."
Originally from Liverpool, England, Curtis said that the Vulcans currently have 15 players on their roster. However, he expects about 10 more students to finish out the rest of his roster.
Curtis was hired by the school after signing day, meaning he will inherit many players recruited by former head coach Glenn Francis. He said that one of his biggest challenges will be allying the mixture of incoming players with returning players.
"It will be very difficult for me," Curtis said. "The first step will be a learning process for me. I need to try to learn about those players and what are their strengths and weaknesses. I didn't sign them, so I need to know why they were signed. My job, regardless of who signed those players, is to get the best out of them."
Curtis has already met the 15 returning players, including seniors Julia Darminio, Danielle Koehler and Olivia Bryan. The team had their first official practice Feb. 22.
Curtis made sure that all of the players knew that the new era meant a clean slate for players.
"I said to them, every long journey starts with that very first step," Curtis said. "That was our very first step. To get where we want to be is going to take an awful lot of hard work. The message I wanted to get across to the girls that some of them will be there for some very exciting times, and some might be gone before they come."
"But we're all going to be working toward those times," Curtis continued. "We'll be in the mix and one of the teams that people will talk about when they talk about the PSAC. That's the goal."
In regards to the PSAC, Curtis has some familiarity with the conference. He coached against some schools during his time as a Division II men's coach at the University of Charleston.
"In terms to the women's side, obviously I'm familiar with some of the teams that have been more prominent in recent years," Curtis said. "I recruited a lot of girls that were recruited by some of those teams, so there is a familiarity in the aspect."
Before Curtis can think of PSAC play, he has some formalities to figure out, including the hiring of an assistant coach. He also wants to form a coaching bond with Emedin Sabic, the Vulcans men's soccer coach, to bring both programs together.
"Everywhere I worked, I had a fantastic working relationship with the opposite coach, whether it be the men's or women's coach," Curtis said. "I have absolutely no doubt that Emedin and I will have a terrific working relationship. I think both teams will benefit from that."
Curtis said that right now is an exciting time for women's soccer at Cal U. He wants the program to become a tradition, and something that students, faculty and the community can look forward to supporting.
"Regardless of the success, or anything else, that has happened in the past, that doesn't matter right now," Curtis said. "All that matters is what we do from here on in. I'm trying to get that across the young ladies and anyone associated with the program. I always give everything I have to the teams I coach. And I expect the same in return."
"And if I get that reciprocity I have no doubt that success will follow."

About the Writer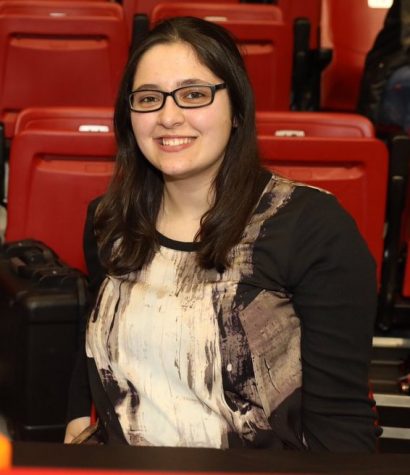 Rachael McKriger, Editor In Chief
In her senior year of college, Rachael McKriger is serving her second consecutive term as Editor-In-Chief of the California Times in the 2017-18 school year. In addition to being Editor-In-Chief, McKriger also serves as a writer (mainly in sports) and photographer.
McKriger also writes outside of the Cal Times, as she's a sports journalist for four websites. She covers the Pittsburgh Riverhounds and Pittsburgh Steelers for Pittsburgh Sports Castle, and just the Riverhounds for The Mon Goals of the Beautiful Game Network. She covers the Seattle Sounders FC — her favorite MLS club — and the National Women's Soccer League for Last Word on Soccer. McKriger also has a freelance photography venture called McKriger Photography, which she started in March 2016.
Furthermore, outside of college, McKriger is a stringer (journalist) for the sports section of the Mon Valley Independent in nearby Monessen. She has held the job since July 20, 2017. Formerly, she was a copy editor at the Herald-Standard newspaper in Uniontown for nine months.
In addition, McKriger is on the W2M Network podcast called "Soccer 2 The Max," alongside Erik Watkins and Sean Garmer. The three talk about anything pertaining to soccer- domestically in the United States and even abroad.
At Cal U, McKriger is studying English with a concentration in Journalism. She is also studying for a minor in Sociology. She is also part of CUTV and the Society of Professional Journalists.
With the Cal Times, McKriger started out as a writer her first semester (fall 2015) and then became the Sports Editor in her second semester (spring 2016).
After her undergraduate career ends, McKriger plans on attending Point Park University to pursue a Master's degree in Media Communications: Journalism.