Upcoming shows to see in Pittsburgh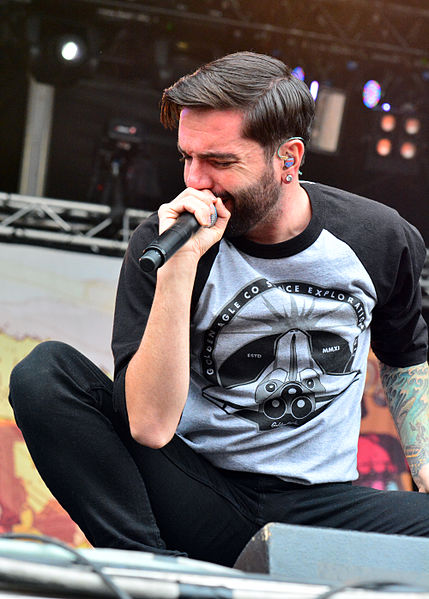 Hang on for a minute...we're trying to find some more stories you might like.
The spring semester has finally arrived.
Between the workload professors are piling on students and on-campus jobs, students are trying to figure out what they can do with the little free time they have been granted.
If concerts are your interest, the city of Pittsburgh is hosting some notable shows this spring semester.
Here is a list of upcoming concerts in Pittsburgh, and around the city.
Chase Rice — Feb. 3
This one is coming up quick, but the tickets are still available. Country musician Chase Rice is making his way to Stage AE on the North Shore on Saturday, Feb. 3.
Every time I've been to a concert at Stage AE, I've always found a good place to stand, whether it be in the pit or on the first level. Fans can also make their way upstairs to the top floor if they want to sit.
Rice will be joined by Travis Denning. Some of Rice's notable songs include "Ready, Set, Roll," "Gonna Wanna Tonight" and "Ride."
As for Denning, his most notable song is "Red White and Blue."
Tickets are general admission and cost $28.50.
Chris Young — Feb. 8
Another concert that's coming up includes country singer Chris Young with Kane Brown — and new country sensation — and LANCO.
The event will be held at Petersen Events Center. In my experience, the Petersen Events Center is a great place to see a concert, but has one of the worst parking directions. There traffic is awful up in Oakland, so if you go to this show, be prepared to be confused finding the parking lot and leave way ahead of time.
The show begins at 7:30 p.m. with LANCO taking the stage first.
Young has been in the music industry for a while now, with notable songs including "Getting You Home," "The Man I Want to Be," "Losing Sleep" and "Aw Naw."
Tickets are only available for higher sections, away from the stage, and cost $37.00.
Nick Barilla — Feb. 9
For his upcoming Feb. 2 birthday, California University of Pennsylvania alum Nick Barilla is hosting a show at Club Café in Pittsburgh on Feb. 9.
The show will begin at 7 p.m. However, this is a show for students that are the age of 21 or over.
Barilla has been doing music full-time since graduating from Cal U in 2013. He performs across college campuses around the United States and has notably performed at the Hard Rock Café.
His music includes albums like Learning to Live and singles "Signs," "Third Street" and his latest song "Fitting In." Barilla will be joined on stage by opener Matthew Maraist, a local Pittsburgh musician.
Tickets are only $10 in advance or online and $12 at the door.
Tyler The Creator — Feb. 20
With four albums under his belt, Tyler the Creator is coming to Stage AE on Feb. 20.
The rapper/hip-hop artist will be joined by Vince Staples and Taco.
Tyler the Creator is most recognized for songs like "Yonkers," "Who Dat Boy" and "IFHY." He burst on the scene in 2011, and has recently been nominated for Best Rap Album for Flower Boy in the Grammy Awards.
The album was released on July 21, 2017.
The tickets for this one a bit more expensive than the others, with the lowest price of general admission being $70.
PVRIS — Feb. 22
Punk-rock trio PVRIS are heading back to Pittsburgh on Feb. 22, taking the stage at Stage AE.
The group will be joined by Flint Eastwood. PVRIS hails from Lowell, Massachusetts, and consist of band members Lynn Gunn, Alex Babinski and Brian MacDonald.
The band recently won the Artist of the Year honors at the Rock Sound Awards. PRVIS' notable songs include "You and I," "What's Wrong" and "My House."
Tickets for the show are general admission and priced at $25.
LIGHTS — March 7
Despite being on a weekday, you better believe I already have this ticket purchased.
LIGHTS, whose real name is Valerie Anne Poxleitner, is headlining her We Were Here Tour at Mr. Smalls Theater. The concert is on Wednesday, March 7.
I had my first experience at Mr. Smalls Theater back in December, and it was a great venue. It reminded me a lot of the former Altar Bar venue that closed down back in 2015. I went to Altar Bar weekly during my senior year in high school for concerts, and there's one thing that both venues have in common: cheap concert tickets.
However, the music is quality. LIGHTS, who will be joined by Chase Atlantic and DCF, is known for songs like "Running With the Boys," "Giants," "Skydiving" and "Kicks."
LIGHTS recently just released her album Skin&Earth on Sept. 22, 2017.
Tickets for this concert are $21.
A Day To Remember — March 17
Just like how Mayday Parade did an anniversary tour last year, the band A Day To Remember is hitting the road for their 15 Years In The Making Tour.
The lineup is stacked, including Papa Roach, Falling in Reverse and The Devil Wears Prada.
It's hard for me to believe A Day To Remember has been around since I was 6-years-old. I didn't get to listen to A Day To Remember until around my senior year of high school, thanks to my best friend (and concert buddy) Abby.
The only downfall to the show? It's another Petersen Events Center show. With how crowded this show is expected to be, leave early and prepare for the awful Oakland parking.
Tickets for this show are in the farther away seats and cost $20.

About the Writer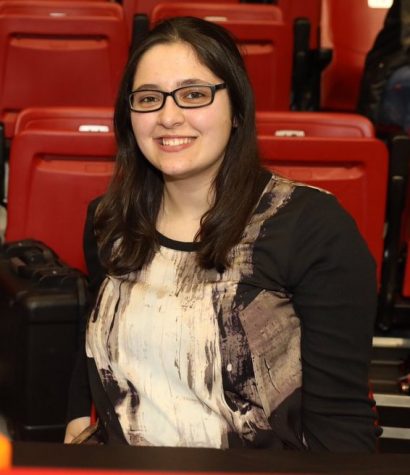 Rachael McKriger, Editor In Chief
In her senior year of college, Rachael McKriger is serving her second consecutive term as Editor-In-Chief of the California Times in the 2017-18 school...