Book Review: Forward: A Memoir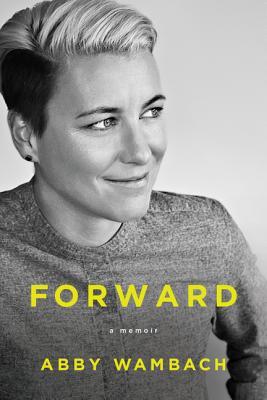 Hang on for a minute...we're trying to find some more stories you might like.
Abby Wambach is known for scoring hundreds of goals, winning the 2015 FIFA Women's World Cup and her advocation to LGBTQ+ rights.
However, there are plenty of sides to Wambach that many people don't know about – until now. After her retirement from professional and international soccer, Wambach began writing her memoir, titled "Forward: A Memoir."
The book released on Sept. 13, 2016, and is published through Harper-Collins.
Wambach details key moments from her career, but also her childhood. She recognizes growing up knowing that she was attracted to women, and even writes about coming out to her mother.
The two were at dinner when Wambach told her mother she was a lesbian. Wambach's mother proceeded to tell her she wasn't, much to her daughter's dismay.
Wambach also details a dark side of her, behind the scenes from the spotlight. Wambach struggled with alcoholism through much of her career. Through different heartbreaks in relationships to underperforming by her standards, Wambach turned to the bottle to combat her depression.
When it comes to admitting mistakes, Wambach doesn't hold back on her honesty. She confronts her failing marriage with her ex-wife Sarah, and is brutally honest about her DUI arrest in Portland, Oregon.
One of the best moments in the book is reading Wambach's raw emotion about her injuries. Before the 2008 Olympics, Wambach broke her tibia and fibula.
"The emergency crew rolls a stretcher toward me," Wambach writes. "I feel my left leg being encased and my body lifting off the ground. It's dark as the ambulance doors close by my feet. My leg feels like it's harboring a detonated bomb. Someone stabs a needle into my arm, and the pain begins to subside tentatively, by increments."
Wambach did not participate in the 2008 Olympics, but she did win a gold medal in the 2012 Olympics in London, England. Wambach was also on the gold medal-winning 2004 Olympic team in Athens, Greece.
Throughout her career, Wambach has scored 184 goals in 256 international appearances for the United States Women's National Team. Wambach's goal scoring count is the highest in international soccer, for both men and women.
"No I or individual is better than the team," Wambach said. "I've scored no goals just on my own. Every goal I've ever scored has been because of someone else on my team, their excellence, their bravery. And I'm kind of the end product of a collection of a really good vibe, and feeling, and creativity on the field."
Domestically, she played club soccer for the Washington Freedom, magicJack and the Western New York Flash. All clubs are no longer in existence.
Wambach featured in her last international match on Dec. 16, 2015 in New Orleans against China.
China won the match, 1-0, ending the U.S. Women's National Team's 10-year unbeaten streak.
Wambach still publicly supports U.S. Soccer – both the men's and women's teams – and acts as an activist for the National Women's Soccer League. In addition, Wambach frequently participates in speaking engagements, now that she is retired.

About the Writer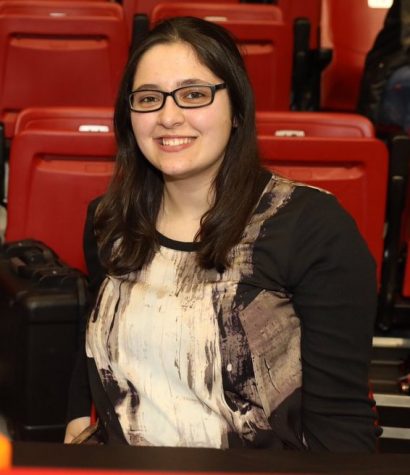 Rachael McKriger, Editor In Chief
In her senior year of college, Rachael McKriger is serving her second consecutive term as Editor-In-Chief of the California Times in the 2017-18 school year. In addition to being Editor-In-Chief, McKriger also serves as a writer (mainly in sports) and photographer.
McKriger also writes outside of the Cal Times, as she's a sports journalist for four websites. She covers the Pittsburgh Riverhounds and Pittsburgh Steelers for Pittsburgh Sports Castle, and just the Riverhounds for The Mon Goals of the Beautiful Game Network. She covers the Seattle Sounders FC — her favorite MLS club — and the National Women's Soccer League for Last Word on Soccer. McKriger also has a freelance photography venture called McKriger Photography, which she started in March 2016.
Furthermore, outside of college, McKriger is a stringer (journalist) for the sports section of the Mon Valley Independent in nearby Monessen. She has held the job since July 20, 2017. Formerly, she was a copy editor at the Herald-Standard newspaper in Uniontown for nine months.
In addition, McKriger is on the W2M Network podcast called "Soccer 2 The Max," alongside Erik Watkins and Sean Garmer. The three talk about anything pertaining to soccer- domestically in the United States and even abroad.
At Cal U, McKriger is studying English with a concentration in Journalism. She is also studying for a minor in Sociology. She is also part of CUTV and the Society of Professional Journalists.
With the Cal Times, McKriger started out as a writer her first semester (fall 2015) and then became the Sports Editor in her second semester (spring 2016).
After her undergraduate career ends, McKriger plans on attending Point Park University to pursue a Master's degree in Media Communications: Journalism.