Save the Crew: A tale of betrayal in MLS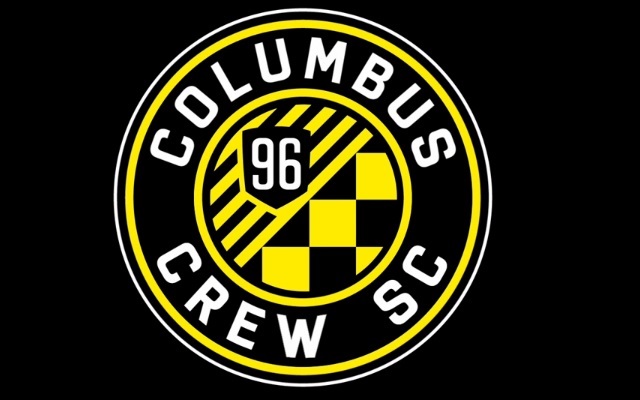 Major League Soccer has shaken up their teams quite a bit over the years.
New teams pop up, called expansion clubs, regularly. This year, Minnesota United and Atlanta United were both teams to enter their first MLS season. Atlanta was successful, claiming a spot in the playoffs, in the Eastern Conference.
Minnesota United didn't get so lucky in the Western Conference, missing out on the playoffs, which begin this weekend.
The MLS will be introducing Los Angeles FC, commonly known as LAFC, in 2018.
In 2019, there's going to be a different shakeup. Reports have plagued the MLS during crunch time in the playoffs, stating that the Columbus Crew SC will be moving down to Austin, Texas.
The rumors come at an awful time for the Crew, who are making a playoff run. Their first test will be Atlanta United, and should they win, the road gets rockier with an away trip up north to face Toronto FC (should the New York Red Bulls lose to the Chicago Fire).
The last thing the players need is a distraction like this.
The ownership has sent out multiple statements about the move, saying they are interested in the area of Austin, the capital of Texas.
"Despite our investments and efforts, the current course is not sustainable," Anthony Precourt, chief executive officer of Precourt Sports Ventures and chairman of Columbus Crew SC, said. "This Club has ambition to be a standard bearer in MLS, therefore we have no choice but to expand and explore all of our options. This includes a possible move to Austin, which is the largest metropolitan area in North America without a major league sports franchise. Soccer is the world's game, and with Austin's growing presence as an international city, combined with its strong multicultural foundation, MLS in Austin could be an ideal fit."
Also releasing a statement was MLS Commissioner Don Garber.
"As attendance League-wide continues to grow on a record-setting pace, and markets across the country seek to join MLS, Columbus' situation is particularly concerning," said Garber. "Despite PSV's significant investments and improvements on and off the field, Columbus Crew SC is near the bottom of the League in all business metrics and the Club's stadium is no longer competitive with other venues across MLS. The League is very reluctant to allow teams to relocate, but based on these factors, we support PSV's efforts to explore options outside of Columbus, including Austin, provided they find a suitable stadium location."
On Oct. 17, Precourt cleared up some miscommunication about the potential move to Austin.
"This is just an announcement that we are exploring our options," Precourt said, during a media-based conference call. "No relocation decision has been made. We are not asking for public tax dollars and we are not asking either city to build a stadium for us. Any conversations that we have had in Columbus with potential investors centered around a new privately-funded stadium in the downtown area.
Currently, Texas is home to two different MLS clubs: FC Dallas and the Houston Dynamo.
Columbus isn't home to many sports teams; really, it only boasts the Crew and the Columbus Blue Jackets of the NHL.
However, Columbus' fan base for soccer is unreal. Crowd flock to MAPFRE Stadium to watch the Crew, and the United States National Teams when they stop by.
Even further, MAPFRE Stadium has been home to important matches for the U.S. Men's National Team. They hosted their famous "Dos A Cero" match in Columbus, where they beat Mexico by a 2-0 final score. They also hosted a FIFA World Cup qualifying match against Guatemala in March of 2016.
I went to the match against Guatemala, and honestly I think there were more Columbus Crew shirts than there were for the U.S. Men's National Team.
And those faithful Crew fans are showing up in numbers to matches, cheering on their own "black and gold" team. Before their final regular season match against New York City FC, Crew fans marched in favor of keeping the Crew in Columbus.
Throughout social media, a hashtag #SaveTheCrew has been popping up. Analysts and former players are using the hashtag, hoping to keep the Crew in Columbus.
Clearly, moving teams hasn't worked out for the Los Angeles Chargers, and fans aren't too pleased about the Oakland Raiders moving to Las Vegas. Why is Major League Soccer following the awful footsteps of the NFL?
There has been no official word to if the Crew is moving down to Columbus. However, while eyes are glued to TV screens to follow the MLS playoffs, fans will be looking out for answers on where the Crew will go.
Especially Columbus Crew SC fans.
About the Writer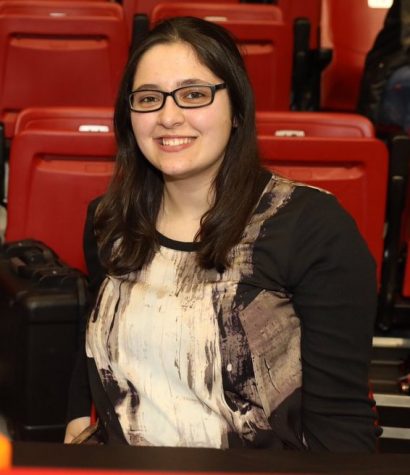 Rachael McKriger, Editor In Chief
In her senior year of college, Rachael McKriger is serving her second consecutive term as Editor-In-Chief of the California Times in the 2017-18 school...