U.S. Soccer, it's time to clean the house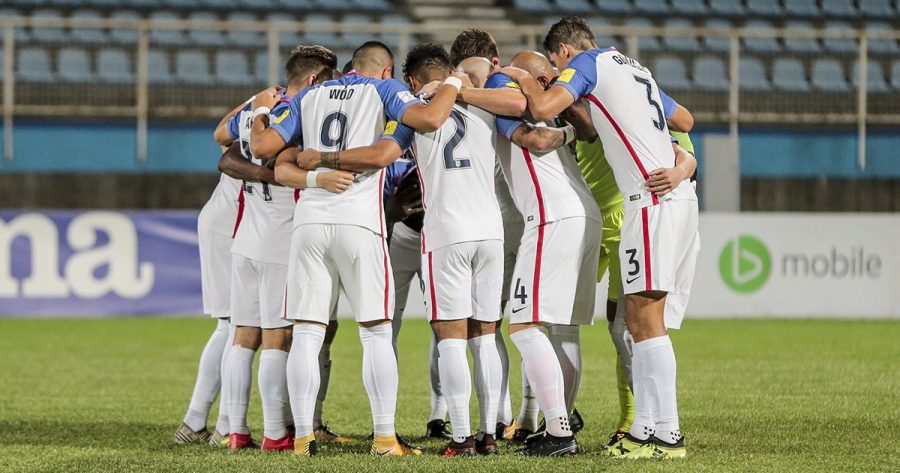 For the first time since 1986, the United States Men's National Team has been eliminated from the World Cup.
The shocking 2-1 loss in Trinidad and Tobago, along with wins by Panama and Honduras, put the United States in fifth place in the Hexagonal, their World Cup qualifying group.
Mexico led the group in first place, with Costa Rica following behind in second. Panama also secured an automatic bid, while Honduras has to face Australia in a playoff match next month.
After a massive 4-0 victory over Panama on Friday, it seemed like all the cards were laid out for the United States to book their ticket to Russia, where the World Cup will be held next summer.
However, an own goal from Omar Gonzalez, and a game-winning goal by Alvin Jones, resulted in a cancelled flight from New York to Moscow.
"I just want to say sorry to the fans, all the U.S. fans that were pulling for us, that wanted to go to Russia, that believed in us," Gonzalez said after the match. "We let down an entire nation today."
Now, U.S. Soccer needs to change.
Many fans and experts in soccer are calling for head coach Bruce Arena to be fired, as well as U.S. Soccer President Sunil Gulati. Arena called the exit from World Cup contention a "blemish."
"There's nothing wrong with what we're doing," Arena said in his post-game press conference, aired on ESPN. "Certainly as our league grows, it advances the national team program. We have some good young players come up. Nothing has to change. To make any kind of crazy changes I think would be foolish. We're building a good system in our professional league. We have players playing abroad of some quality."
However, he elected to ignore those players abroad, leaving Fabian Johnson, Timothy Chandler and Danny Williams with their respective club teams. Instead of starting Geoff Cameron, a top defender who plays in the English Premier League, Arena elected to start Gonzalez, who has been lackadaisical in recent matches.
Instead of brining in a top attacker like Johnson, or an improved defender like Chandler, Arena elected to call in–and not even use–Michael Orozco, whom hasn't featured for Club Tijuana since Aug. 4.
In general, in regards to last night's Trinidad and Tobago match, the United States looked lazy. They didn't look like a team that wanted to feature in the 2018 FIFA World Cup.
Had they qualified, it was clear that the team that played last night would never make it out of the group stage in the World Cup.
"There's enough there. There's no excuses for us not qualifying for the World Cup," Arena said.
No excuses isn't just a line for coaches to repeat. It reflects the players, the technical staff and the coaches. Last night, there were only two players that looked like they really wanted to be in the World Cup: Christian Pulisic and Clint Dempsey.
Pulisic scored the lone goal for the United States in the 47th minute.
After the match was over, fans, former players and current players took to social media to critique or offer support to the U.S. Men's National Team.
Taylor Twellman, who featured 30 times for the USMNT from 2002-08, hit the nail with the hammer with his remarks on ESPN FC.
"As a whole, U.S. Soccer is not prepared," Twellman said on ESPN News. "They have not done a good enough job of getting this group ready to play. This is an utter embarrassment."
"The gloves should have been off years ago!" Twellman yelled. "We should have been having real criticism. And the discussion after Brazil was 'Can we beat the Colombias and the Belgiums and the Argentinas of the world?' You kidding me? We can't beat Trinidad on a field that's too wet and too heavy? What are we doing? What are we doing?!"
Great question, Taylor. What is U.S. Soccer doing?
What U.S. Soccer should do first is clean the house out. Getting rid of Gulati and Arena is the first step. However, keep Tab Ramos as the Youth Technical director. He's actually doing a fine job, with his latest successes being Josh Sargent and Tim Weah.
However, players need to start stepping down as well.
Tim Howard, the 38-year-old goalkeeper, needs to make way for the next face of the "franchise" in goal. Jesse Gonzalez, the 22-year-old goalkeeper from FC Dallas, made his FIFA one-time switch from the Mexican National Team to the United States. Brad Guzan and Nick Rimando, who are in their 30s, aren't the answer in goal, either.
Michael Bradley will only be 34-years-old during the 2022 World Cup, hosted in Qatar, and Jozy Altidore will be 32-years-old. If they can keep up their fitness, there's no need why they shouldn't feature in World Cup qualifications.
The same goes for players like Johnson, Brooks, Williams, Alejandro Bedoya, Cameron and many others who are in their middle-20s on the roster.
However, the reins will have to be mainly handed over to Pulisic, who is only 19-years-old, and youth players that need work with the senior national team.
As Twellman said during his ESPN News remarks, there's plenty of money being funneled into U.S. Soccer, Major League Soccer and the youth programs.
It's time to start using them, and reap the benefits. If the federation doesn't, they'll be missing out on two World Cups, back-to-back.
To lift spirits, the United States Women's National Team will begin their journey for qualification with the 2018 CONCACAF Women's Championship this upcoming summer. Their World Cup is slated for 2019 in France.
About the Writer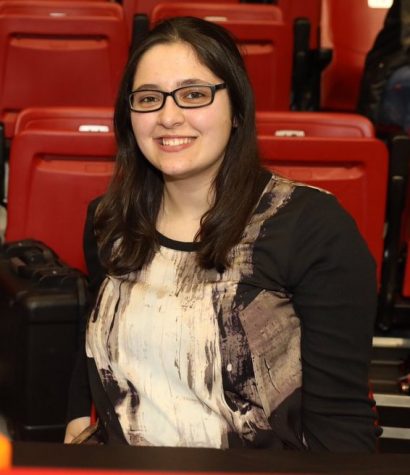 Rachael McKriger, Editor In Chief
In her senior year of college, Rachael McKriger is serving her second consecutive term as Editor-In-Chief of the California Times in the 2017-18 school...