Grey's Anatomy new season premiers
TV's favorite and ridiculously good-looking doctors have finally returned to television!
The American medical/romance drama television series Grey's Anatomy, which has just now entered its fourteenth season on ABC this fall, is back. The series kicked off with a two-hour premiere episode at 8 p.m. Sept. 28, on ABC. We all know that there will be major drama head this season, no doubt about it.
The show first premiered on TV back in March 2005. When season thirteen ended, viewers discovered that Owen (Kevin McKidd) found out his missing kid sister Megan (Abigail Spencer), who was presumed dead for a decade, is actually alive and heading to town.
However, Megan will not be alone on her journey back into town; Dr. Teddy Altman (Kim Raver) will be accompanying her after spending six seasons away from the show.
For those who do not watch Grey's Anatomy that often, the series follows Meredith Grey (Ellen Pompeo), the daughter of an esteemed general surgeon named Ellis Grey, following her acceptance into the residency program at the fictional Seattle Grace Hospital.
During her time as a resident, Grey works alongside fellow doctors Cristina Yang (Sandra Oh), Izzie Stevens (Katherine Heigl), Alex Karev (Justin Chambers) and George O'Malley (T. R. Knight), who each struggle to balance their personal lives with the hectic work and training schedules assigned to them.
I am not going to give away too much information, just in case some of us have not seen the premiere episode yet. But there is going to be major drama in this season, just like there has been in previous seasons.
The new season of Grey's Anatomy will definitely keep eyes glued to the screen and, with so much drama in store, viewers will probably not want to leave their seats for one second, risking the chance of missing an important or crucial segment of the show.
This is one season you will not want to miss! If you happen to miss one second, you might regret it!
About the Writer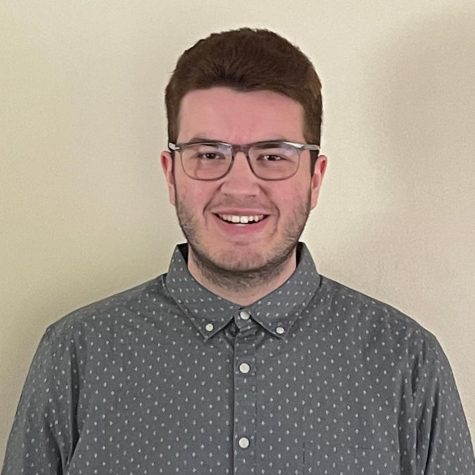 Tom Caton, Editor in Chief
Thomas "Tom" Caton is returning as the Editor-in-Chief of Cal Times for the 2020-2021 school year! Tom is ready for another fun year with the Cal Times.

Tom...