Vulcans prevail over Millersville in their first road test
Hang on for a minute...we're trying to find some more stories you might like.
The California Vulcans traveled across the state to take on the Millersville Marauders this past Saturday, looking to defend their number five rank, designated by the NCAA.
California came into the match up with two wins under their belt, while outscoring their opponents 90-48. With PSAC West foe's Slippery Rock and Indiana University of Pennsylvania yet to play the Vulcans, California's defense had a lot to prove against the Marauders.
California's defense did just that, while stepping up and forcing Millersville to turn the ball over four times, and only allowing 214 yards of total offense. With the defense getting the ball back into the hands of their offense, a balanced attack of both passing and rushing gave the Vulcans the edge.
Starting off the game with a three-and-out for Millersville, Nick Grissom found the end zone on a nine yard rush up the middle to tally the first points of the contest. The defense made their mark as well, with Corey Bopp recovering a fumble from last weeks PSAC East offensive player of the week, Collin Shank.
The offensive prowess of California continued to fire on all cylinders, with Michael Keir finding Jordan Dandridge from eight yards out to stretch their lead yet again. On the ensuing drive, Luke Hrapchak read Shank's play and jumped a route, giving the Vulcans the ball yet again. Back-to-back possessions would result in back-to-back turnovers, as Keir would cough the ball back into the arms of Millersville on a strip sack. The drive for the Marauders would end up hitting a wall, and California would form a wall as well on special teams, blocking a field goal attempt from Joey Farley.
Turnovers from both sides would result in zero points scored, as both offenses could not find their rhythm. Late into the second quarter, Nick Grissom would register yet another score, this time from one yard out, making the score 23-0.
A quarterback change would give R-So. Stephen Flanagan a shot to get the Marauders on the board. Flanagan did just that on a 15-yard run for a touchdown, capping off an 11-play, 78-yard drive. A few drives later, California marched down the field, but were held to just three points, as Will Brazill nailed a field goal from 42-yards out. Keir would throw a interception that was returned for a touchdown with 9:42 left in the game, closing the lead to 26-13 after a failed two-point conversion.
A late field goal from Will Brazill would make the final score 29-13, bringing the Vulcans record to 3-0 on the season. Finishing where they left off last season, PSAC East crossover play closed out with California being on the winning side of both.
Michael Keir finished the game with one touchdown and two interceptions, while going 15 of 31 through the air. Nick Grissom found pay dirt two times against Millersville, while racking up 71 yards on 14 carries.
California will begin PSAC West play this week against Seton Hill at 1 p.m. on the turf of Adamson Stadium.

About the Contributors

Daniel Beeck, Editor-in-Chief
Daniel "Danny" Beeck is currently a senior at California University of Pennsylvania, studying Communication with a concentration in Radio/TV. Along with...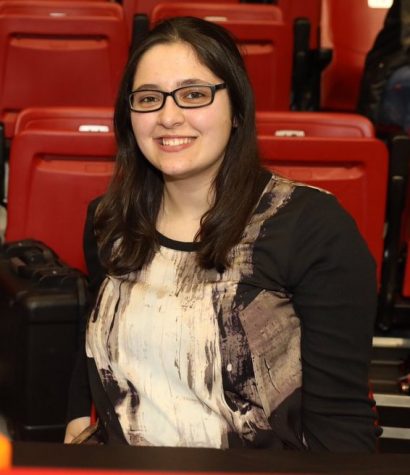 Rachael McKriger, Editor In Chief
In her senior year of college, Rachael McKriger is serving her second consecutive term as Editor-In-Chief of the California Times in the 2017-18 school...