Letourneau celebrates 162 wins with Vulcan volleyball
Hang on for a minute...we're trying to find some more stories you might like.
Peter Letourneau was made aware that he was close to breaking an important California University of Pennsylvania record toward the end of the last volleyball season.
However, he wasn't all too worried about it.
"It really wasn't something I was paying attention too," he said.
Now, months later, Letourneau has broken the Vulcans volleyball record for most wins in the program. The win occurred against Winston-Salem State on Sept. 1.
Letoruneau broke the record, which previously stood at 161 wins by Melissa Myers. But don't expect him to take all the credit any time soon.
"I feel a little sheepish about these coaches awards because it's the efforts of the kids that we train, more so than the coaches themselves that garner results," Letourneau said in his office. "On some level it's just a number. It's more a record of longevity for me than it is anything else. It signifies a lot of hard work of a lot of student athletes."
Letourneau has been with Vulcan volleyball for seven seasons now. His assistant coach is his wife, Barbara.
He has changed as a coach, but still keeps his principles the same.
"By in large the principles have stayed the same, as far as what we're trying to do," Letourneau said. "Whether it be in practice or recruiting, we always work hard."
The Vulcans have started the season with a 5-3 record. Cal U hosted Daemen College, Le Moyne, Davis & Elkins and Lake Erie College on Sept. 8 and 9 for their invitational weekend. The Vulcans collected three wins and one loss.
"We feel good about that, and we played well," Letourneau said. "Even with the team we lost against (Lake Erie College), I think we competed well and had chances to convert a few points here and there that determined who won or loss that match. There's bad losses, but I don't think that was one of them."
The Vulcans still have a long season to go, as they won't even start Pennsylvania State Athletic Conference (PSAC) competition until Sept. 22, against West Chester.
Letourneau believes that the competitions the team has participated in has helped them prepare, and called the Vulcans "prepared."
"I feel like the team is in a pretty good spot, as we go into our last week of non-conference play," he said. "Then we look at two weekends ahead, where we start playing in the PSAC. I think we're well prepared to compete in conference play. I think our record reflects that we've been playing well, playing quality opponents."
"Our division is always strong. We play against Clarion University, Seton Hill University and Indiana University of Pennsylvania in our division, and they're always quality opponents. In the greater conference, I think the privates schools like Gannon University and University of Pittsburgh-Johnstown have some advantages that they utilize to great effect. They always produce quality teams."
Letourneau mentioned that the Vulcans have had injuries pile up, and hopes they can heal by the time the PSAC action begins.
"We've been a little bit unhealthy," he said. "You always want to be as healthy as you can, and for as long as possible. The health of athletes is a fleeting thing. When your players aren't healthy, you're going to struggle for consistency."
Players that have been healthy this season are seniors Halle Murdock, Taylor Solo and Ashley Leto. With a large freshman class of eight, Letourneau counts on his three seniors to help lead the pack.
"Taylor, Ashley and Halle are very good students, as well as athletes," Letourneau said. "That's with the majority of our athletes, including the incoming kids that want to make sure they're academically successful so they're ready for careers or graduate school when they leave. I think the seniors, and a few of the other returning players, are doing a really good job of mentoring the younger group."
Letourneau doesn't just believe in strong, athletic ability, but also in becoming better students at the university.
"We have a young team and we have been talking to them since the spring about bringing this group in, and mentoring them along," he said. "We want the younger players to make sure they understand what it means to be a good student athlete – not just on the court, but in the classroom as well."
Leto, who is a four-year senior at Cal U, credits a lot of the Vulcans' success – on and off the court – to Letourneau.
"Peter has really opened my eyes to keying in on the little details of the game and in my technique," Leto said. "In my four years at Cal U, Peter has made me learn a lot about who I am as an athlete. I am thankful I was given the opportunity to take my athletic career to the next level."
The Vulcans will continue their regular season at the Urbana Invitational in Ohio this weekend, where they will face Urbana , Lindenwood and Roberts Wesleyan.
"I think the team's in a pretty good spot," Letourneau said. "We have good senior leadership, who on the court are doing really good things and are leaders in the locker room. They're setting the expectations for who we are."

About the Contributor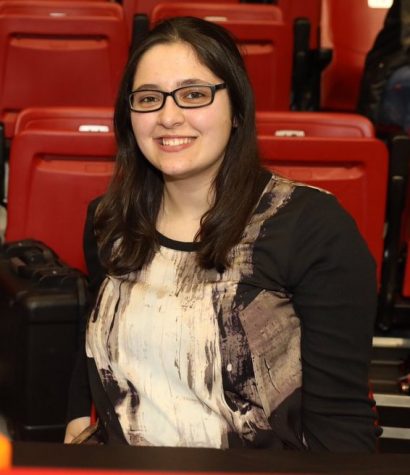 Rachael McKriger, Editor In Chief
In her senior year of college, Rachael McKriger is serving her second consecutive term as Editor-In-Chief of the California Times in the 2017-18 school...