Album Review: Imagine Dragons 'Evolve'
Hang on for a minute...we're trying to find some more stories you might like.
Imagine Dragons released their third album on June 23, with a much different sound.
Many people use the term "selling out" when musicians and bands change their sound. However, for Imagine Dragons, the new sound is more upbeat, exciting and fun.
Imagine Dragons is made up of Dan Reynolds, Wayne Sermon, Ben McKee and Daniel Platzman. The group have been together with 2008, with the first album Night Visions was released in 2012, and their sophomore album Smoke + Mirrors was released in 2014.
The new album is titled Evolve, and features 11 tracks. The first single from the album was "Believer" and then followed by the upbeat "Thunder." While the songs might not blast on the radio constantly, Imagine Dragons kept announcing more promos for the album.
In May, "Whatever It Takes" was released as another pre-release track. A week before the album came out, the band released "Walking The Wire."
A lot of the songs on this album have an upbeat groove to them, but still feature the rock vocals of Reynolds. Reynolds' deep voice and the upbeat tempos don't clash, which was a worry of mine. However, the music and vocals blend together well.
One thing that I've always liked about Imagine Dragons is that when it comes to collaborations, they release singles and don't put them on albums. This album was the same way, with no collaborations. With the way Reynolds and his band mates make up this album, I'm definitely more than OK with that.
Personally, I find "Yesterday" and "Rise Up" as the two best songs on the album, with "Thunder" being a close third. I would recommend the album for Imagine Dragons fans who are hesitant to give the new sound a try. To music lovers that haven't been fans of Imagine Dragons before, give Evolve a try.
I would give the album 4.5/5 stars.

About the Writer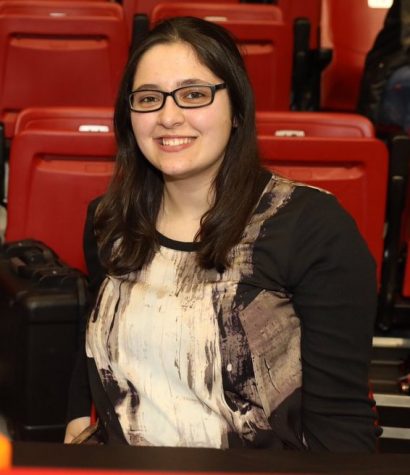 Rachael McKriger, Editor In Chief
In her senior year of college, Rachael McKriger is serving her second consecutive term as Editor-In-Chief of the California Times in the 2017-18 school...