Cal U hosts 3rd annual Strike a Spark conference
Students and faculty from various academic backgrounds displayed their research, creative work, theories, and performances to California University of Pennsylvania through the 3rd annual "Strike A Spark" conference, which was held on Wednesday.
Through lab work, art work, production designs, marketing plans, literary critique, graphic design and performances, students can express what they are focused, in their field, and showcase those interests to the rest of the school and the public.
Students presented their work in the lobby of the Convocation Center gallery style. Posters explaining a particular student's or faculty member's presented work and art work greeted the attendants of the conference while individual presentations and discussions went on in the North and South wings.
Beginning at 10:45 a.m. and lasting until 12:15 p.m. was a discussion given by keynote speaker Rick Oches of Bentley University. His address was titled "Developing Trans-disciplinary Skills for Solving Wicked Problems." After Oches spoke, a panel discussion, led by Cal U's own Rueben Brock, was held to discuss student-faculty collaborations.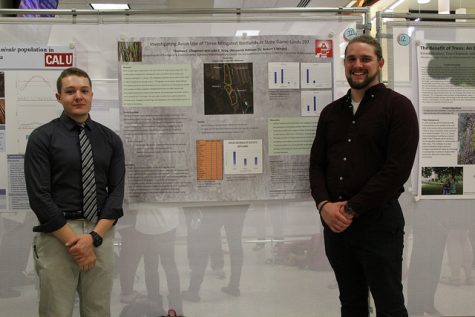 Presenting their research on avian use of three mitigated wetlands were Thomas Chapman and Luke Gray.
"We assessed bird diversity and what birds are doing while they're in the wetlands," Chapman said. "So these three mitigated wetlands were implemented to off-set wetland loss that occurred in the construction of highway Interstate 70. So this is the second year of a four-year long project. There's other projects occurring within it, like vegetation monitoring and ours. So for the three wetlands, we chose a centralized location and conducted a point-count at each of those locations."
"We would go out, stand in the middle of the wetland, stand for five minutes for our environment to adjust around us and then we would a 15-minute interval point count, which was recording any birds heard, seen and their actions while they're in there," Chapman continued.
"The data we got was not unusual for our area," Gray said. "We recorded the actions that each individual was using, as well as other tests. All this data was pretty usual and what we expected to see. The cool thing is, is that we're comparing this to natural wetlands."
Natalie Barrick, a senior, offered a program to help police and community relations. Entitled, "Leadership as a Means of Improving Police-Community Relations," Barrick presents strategies to help police officers have more positive interactions and relations with the community, and vice versa.
"The design is to show that all police officers are not bad," said Barrick, "I'm trying to implement a way that encourages officers to engage in more positive behaviors, and promote positive activity in other officers."
Darian Newman, another senior, presented her exhibition entitled, "Isolating Bacteria from Soil to Test for Antimicrobial Activity." She used only the resources and facilities offered at school.
"There hasn't been a whole lot of research done, because of the lack of funding, "Newman said, "but I was able to complete all of my research here at school."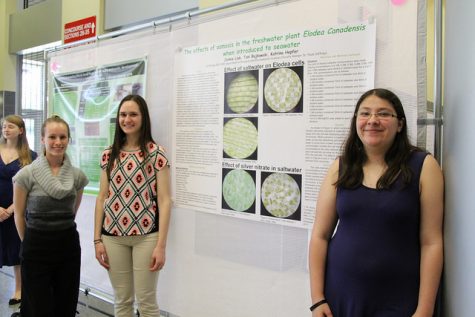 Also doing a science research project were Jaimie Link, Toni Bajkowski and Katrina Hepfer. The three women presented on osmosis in fresh water when introduced to seawater.
"We did variant concentrations of saltwater," Link said. "We did one set saltwater and another with silver nitrate. With silver nitrate, there shouldn't be any osmosis occurring. What we found was that the silver nitrate reacted with the sodium chloride. We found that with just the saltwater, there really wasn't much to observe."
"There were a lot of people coming over and asking us what we did for our classes," Hepfer said. "They took pictures of our poster and asked us a lot of questions."
Finally, the event began to wrap up after the last session, which included theatre performances, readings and dance performances.
For the third year in a row, Strike a Spark was a major success for both the faculty that planned the event and the students that participated.
About the Writers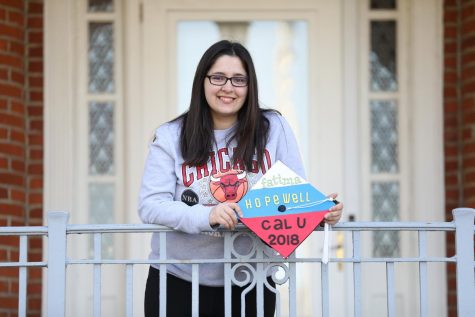 Rachael Kriger, Editor In Chief
Now a graduate of California Univ. of Pennsylvania (May 2018), Rachael Kriger is current a videographer and the multimedia coordinator at Lutheran SeniorLife...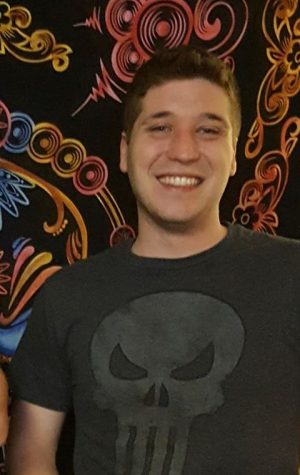 James Rudolph, News Editor
James Rudolph is originally from Pittsburgh and graduated from Central Catholic High School in 2011. From there, he went to Temple University and studied...