Cal U students create cardboard cities
Hang on for a minute...we're trying to find some more stories you might like.
On the turf outside of the Natali Student Center, on the campus of California University of Pennsylvania, students in various clubs or Greek life took part in the "Cardboard City" building event.
The event's purpose is to raise awareness about homelessness, as students must build cardboard cities and live in them. Different cities like Boston, New York and Pittsburgh, to name a few, were put on display by different groups.
Mastering the art of creating New York City was Sigma Tau Gamma. Volunteer builders Rico Carson and Mastandrea took the wind into account when building their walls and other features.
"It's a really good cause to support, and it's always fun to get a little creative," Cason said. "We really need to take the win into account when building."
Building an igloo from a town in Alaska were Kaylie Rusek and Sigma Kappa.
"We like to participate in on-campus events, and because our sister Carly is running the event," Rusek said. "She's with the Habitat for Humanity club. I hope the weather holds up, but we just started our roof, so I think we'll be good!"
As for Kenzie Taylor and Delta Zeta, they had the task of building Boston.
"We do it annually and it's a great way to support the community," Taylor said. "It's fun, but hard with the wind."
Winning the contest was Sigma Kappa, the team who produced a town in Alaska. Despite the competition, teams had a "clean" fight against each other. In the end, raising awareness about homelessness was what truly mattered for the groups.

About the Contributor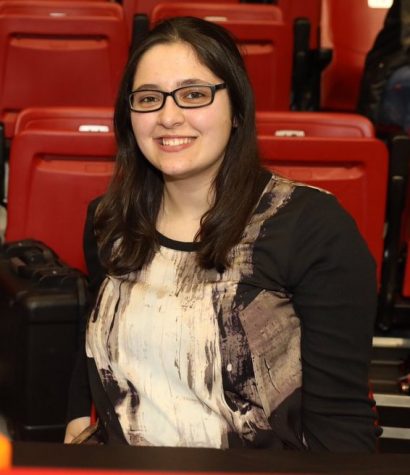 Rachael McKriger, Editor In Chief
In her senior year of college, Rachael McKriger is serving her second consecutive term as Editor-In-Chief of the California Times in the 2017-18 school...