Cal U Hockey thrives in 2016 season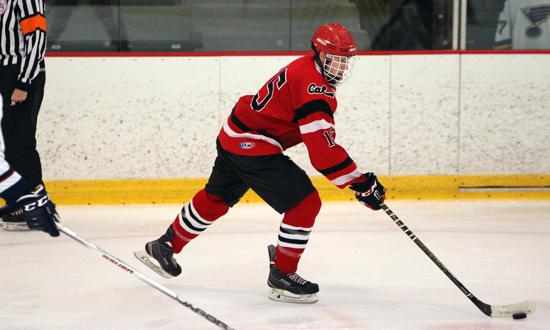 The men's hockey teams of California University of Pennsylvania are riding on a high wave of success.
The first team of Cal U Hockey- which is technically a club sponsored by the Student Association Incorporated- boasts a 12-0 record, leading their respective American Collegiate Hockey Association (ACHA) division. However, in the Atlantic Region rankings, the Vulcans remain in the No. 3 position.
The team wrapped up their competition with wins over the Indiana University of Pennsylvania Crimson Hawks on Friday and against the West Virginia Mountaineers on Saturday.
Breaking down the conferences is Brian Proud, an assistant coach for Cal U's second team. Proud noted that Cal 1 plays in the ACHA while Cal 2 plays in the National Collegiate Hockey Association.
The head coach of the Cal 2 team is Greg Hulbert, and a fellow assistant is Mark Blair. As for Cal 1, their head coach is Jason Greenway and his assistants are John Miller and Pat Kenny. Meanwhile, Cal U's women's team head coach is Gary Gloeckl. However, the numbers for the women's team were "too low to field a team this year," Proud said.
"When it comes to recruiting the coaching staff seeks out players that are skilled, have a strong work ethic, and most importantly we are looking for young men and women with strong values to represent not only our program, but our university as a whole in a positive light," Proud said.
"We search for these players through amateurs, high school, juniors and even transfers from other schools if they reach out once their season is over with their respective teams," Proud said. "I played defense my entire career so I personally am looking for players who are accountable in their own zone. So that means I'm looking for defensemen who are quick and well positioned, and forwards who hustle back to pick up opposing players on an odd man rush."
A big downfall for the hockey team this year was the sudden departure of all three former coaches. However, as Proud mentioned, the team pulled through- despite the learning curve.(In regards to recruiting.)
"The coaching staff has seen our guys make huge improvements from where we were at the beginning of the year. As a club, our numbers were some of the lowest in a long time.We implemented new ideas to create a long term power house Cal U Hockey has been known for in the past. We are currently recruiting in full force and I am confident we will have three championship caliber teams for next season."
Proud, who played four years of hockey during his time at Cal U and served as the team captain for Cal 2 from 2013-15, graduated from Cal U in the winter of 2015. Coming back to coach was a no-brainer when offered the position.
"My coaching experience thus far has been so different from that as a player and as a student leader, but those experiences have helped me to be able to connect, and help develop and guide these young men as they take on the same journey I was on not too long ago," Proud said. "I am happy to have been hired to coach my alma mater, where I hold a special place in my heart for Cal U."
The Vulcans are currently recruiting for next year. If interested, contact Proud by email at [email protected]
About the Writer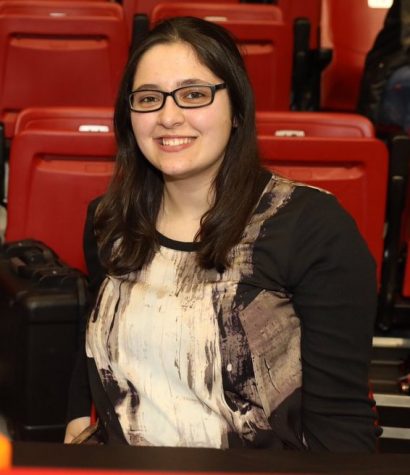 Rachael McKriger, Editor In Chief
In her senior year of college, Rachael McKriger is serving her second consecutive term as Editor-In-Chief of the California Times in the 2017-18 school...