Super Bowl LI: Top Five Best Commercials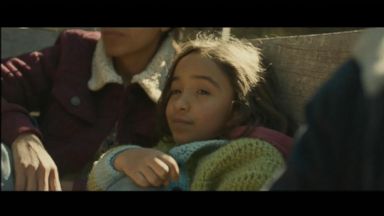 Hang on for a minute...we're trying to find some more stories you might like.
I almost didn't watch Super Bowl LI this year.
Why? The Pittsburgh Steelers, my team, weren't in the Super Bowl. I didn't really care that much about who won, although I openly picked the Atlanta Falcons to win over the New England Patriots.
However, I did watch. Not just because of Lady Gaga's Pepsi Halftime performance, which was stellar by the way, but because of the crop of commercials that would come from the Super Bowl. For companies all over the United States, it's the biggest marketing platform. It's also the most expensive and competitive marketing platform.
There's ample space to get your commercials in, but this year, it didn't feel that way. Plenty of commercials weren't new. They were repeats, or just bland and boring. However, some commercials hit home and strummed a few heartstrings. Others made political statements. There was even one that made fun of Donald Trump's hair.
However, this year was a lot different than last year. Last year, I had a hard time trying to pick my top five favorite Super Bowl commercials. Super Bowl 50 really hit it out of the ballpark. You can't even tell me that the ultrasound commerical wasn't one of the greatest Super Bowl commercials of all time. It was the G.O.A.T of Super Bowl commercials.
This year? A G.O.A.T really didn't stand out. However, there were few that did. Here are my choices for the top five best Super Bowl LI commercials.
5. Buick: Cam Newton and Miranda Kerr
Cam Newton got big, real fast. In this commercial, a young quarterback suddenly turns into Newton, the quarterback of the Carolina Panthers. Seeing a bunch of 7-year-old looking kids trying to take down the Panthers quarterback was pretty hilarious. Also hilarious was the pass he sent to the way of a young child, who was blown back into the end zone. Miranda Kerr's entrance was a bit awkward and honestly unnecessary, but it didn't take anything away from the commercial.
4. Avocados from Mexico: #AvoSecrets
Avocados from Mexico did it again. Last year, they had a solid commercial, and this year they delivered again with quips like "49 Shades of Gray" and "Faking the moon landing" during a secret society meeting. Also funny? The seemingly NFL-esque jab they took at Antonio Brown, when one of their members was live-streaming their meeting on his social media account. Also, DeflateGate jokes are always funny, no matter what the context (and no matter who won Super Bowl LI).
3. Kia: 'Hero's Journey' with Melissa McCarthy
Is there ever a scenario where Melissa McCarthy isn't funny? The actress decided to take a break from destroying Sean Spicer on Saturday Night Live to play a nature enthusiast in the Kia commercial. Every time something along the lines of nature and animals needed saved, McCarthy was there. Was she successful? Not really, but that's what made it funny.
2. Budweiser: 'Born the Hard Way'
Budweiser did something a little bit different this year; instead of using their usual Clydesdale horses and dogs, the beer company decided to tell the story of German immigrant Adolphus Busch. Busch goes from being an outcast, and being told that he's not welcomed in the United States to being greeted by a St. Louis native, saying, "Welcome to St. Louis, son." It's a heartwarming commercial, showing acceptance.
1. 84 Lumber: 'The Journey Begins'
84 Lumber hit it out of the ballpark for this one. The commercial told the story of a Mexican mother, coming to the United States with her young daughter for a better opportunity. While making her way to the border, the daughter collects pieces of cloth, which is a mystery to viewers. Once the two finish the perilous and dangerous journey, they see that a wall has been built. Donald Trump's "Border Wall" to be exact.
The daughter comforts her sad mother by giving her a makeshift American flag, that she made out of the cloth she collected. The mother hugs her daughter, and then notices sunlight from the wall. She goes with her daughter to find a small opening at a door. The two then open the door together, and walk into the United States.
The commercial was highly controversial, due to many political differences among American people. Fox, who broadcast the Super Bowl this year, decided to only put a minute's worth of the five minute commercial on TV, calling the ending "too controversial" for viewers. However, I know in the room that I was in, there was not a dry eye due to the strong bond that a mother had with her daughter. And the proof that she would do anything for her daughter to live a better life in the United States.

About the Writer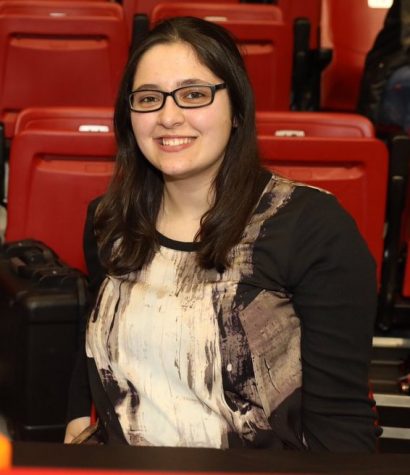 Rachael McKriger, Editor In Chief
In her senior year of college, Rachael McKriger is serving her second consecutive term as Editor-In-Chief of the California Times in the 2017-18 school...